It could be in your clothes, your furniture, your floors, heck, you even produce a little of it naturally when you breathe, and it's something the U.S. Environmental Protection Agency has been working toward regulating for years: Formaldehyde.
Many might associate the chemical as an embalming fluid, but formaldehyde is present in many more products in various forms and can in high concentrations cause certain types of cancer.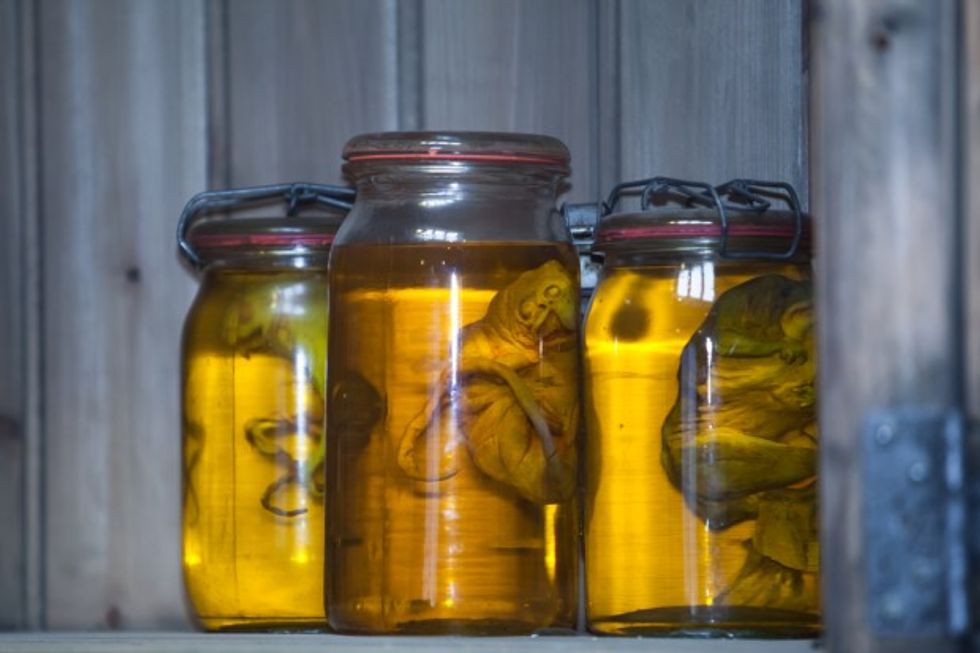 Formaldehyde has various applications. One of the most well-known is to help preserve animals in jars for scientific observation, but it is also in many home products. (Photo credit: Shutterstock)
According to the New York Times though, the agency, which has been met with opposition over its proposed rule in the past, is expected to reduce its testing requirements as a result. Even still, the Times reported that this is the first time the chemical has been regulated in American homes. 
The current proposed rule seeks to impose standards on formaldehyde in composite wood products, which would include hardwood plywood, medium-density fiberboard and particleboard, all of which use glue that has formaldehyde in it. Laminate flooring would be included in the rule if it is "made by attaching a wood veneer with a formaldehyde-based resin to a composite wood platform."
Just because someone has laminate flooring though, the EPA wrote, does not mean that formaldehyde exposure should be a concern:
Formaldehyde is present in many consumer products, including composite wood products used in flooring, cabinets and furniture; wood floor and wall finishes; and is produced by combustion sources such as gas stoves and wood burning fireplaces. Laminate wood flooring is likely to contain some formaldehyde. However, formaldehyde emissions from these products have been reduced 80-90% from levels in the 1980's and earlier due to mandatory formaldehyde emission standards in California (the CARB standards) and national voluntary formaldehyde emission standards (criteria established by the American National Standards Institute (ANSI)). In addition, formaldehyde emissions are highest when products are new and diminish over time so the longer a product has been in place, the lower the levels of formaldehyde likely to be emitted.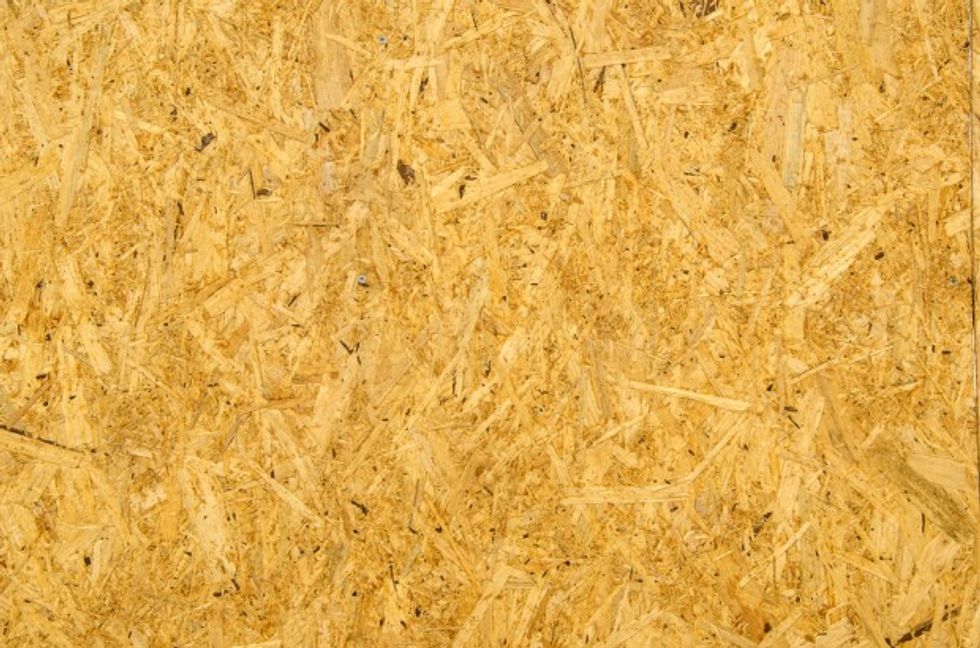 Particle board, which is held together with glue that has formaldehyde in it, would be subject to the new rule. (Photo credit: Shutterstock)
Last week, the U.S. Justice Department announced that it was seeking criminal charges against Lumber Liquidators in an ongoing investigation over imported products. Concerns were raised after "60 Minutes" said in a special that aired in March that Lumber Liquidators' laminate flooring made in China contains high levels of formaldehyde. Lumber Liquidators Holdings Inc. has said that it complies with applicable regulations for its products, including California standards for formaldehyde emissions.
As the Times explained, the rule the agency plans to finalize by the end of this year does not ban formaldehyde but requires that its vapors not exceed a level that it deems as dangerous to public health.
"There are potentially over a million manufacturing jobs that will be impacted if the proposed rule is finalized without changes," Bill Perdue, a lobbyist at the American Home Furnishings Alliance, wrote in a one letter letter to the EPA, according to the Times.
The American Chemical Society has released several documents over the last few years against the proposed rule as well.
"Formaldehyde, one of the simplest carbohydrate molecules, is a commercially valuable common building block compound made of hydrogen, oxygen and carbon," ACS wrote in a risk assessment paper. "It is also abundant in nature. All organic life forms manufacture formaldehyde in varying amounts through metabolic processes. It is a food source for simple life forms, such as bacteria, and it does not persist in the environment, because it is either metabolized in the body or broken down by sunlight."
"According to the large body of research available, the levels of formaldehyde to which most people are exposed are not
high enough to cause adverse health effects," ACS continued. "The World Health Organization (WHO) considers the carcinogenic risk of formaldehyde, when estimated from animal data, to be uncertain. This is due to the chemical's nonlinear dose response curve, showing a disproportionately low risk at low concentrations. Further, WHO reports that humans produce formaldehyde in their bodies and exhale it at concentrations of up to a few parts per billion (ppb)."
The Integrated Risk Information System created by the EPA though puts 0.008 ppb as a cancer risk.
"EPA's proposed cancer risk value would suggest that human breath poses an unacceptable risk of cancer," ACS stated.
The New York Times detailed in its story how the work of industry stakeholders against the proposed rule reduced the monetary benefit the EPA estimated the regulating formaldehyde would have on public health. These stakeholders further explained the impact the testing requirement could have on jobs.
"A lot of people don't seem to appreciate what a lot of these requirements do to a small operation," Dick Titus, executive vice president of the Kitchen Cabinet Manufacturers Association, told the Times of the EPA's proposed testing provision. "A 10-person shop, for example, just really isn't equipped to handle that type of thing."
Jim Jones, assistant administrator in the EPA's Office of Chemical Safety and Pollution Prevention told the Times that it's a "challenging issue" to be sure, but the agency is tasked to "reduce those exposures so that people can live healthy lives and not have to worry about being in their homes."
—
The Associated Press contributed to this report. This story has also been updated to correct a typo.