Democratic presidential candidate Hillary Clinton is expected Tuesday to announce her support for a way to let some illegal immigrants become U.S. citizens, a move that's likely to keep immigration reform at the center of the 2016 presidential election for the next 18 months.
According to the Associated Press, Clinton's campaign staff said Clinton would argue that fixing the country's immigration system will require a "full and equal path to citizenship." Clinton plans to speak later today at a school in Las Vegas, Nevada.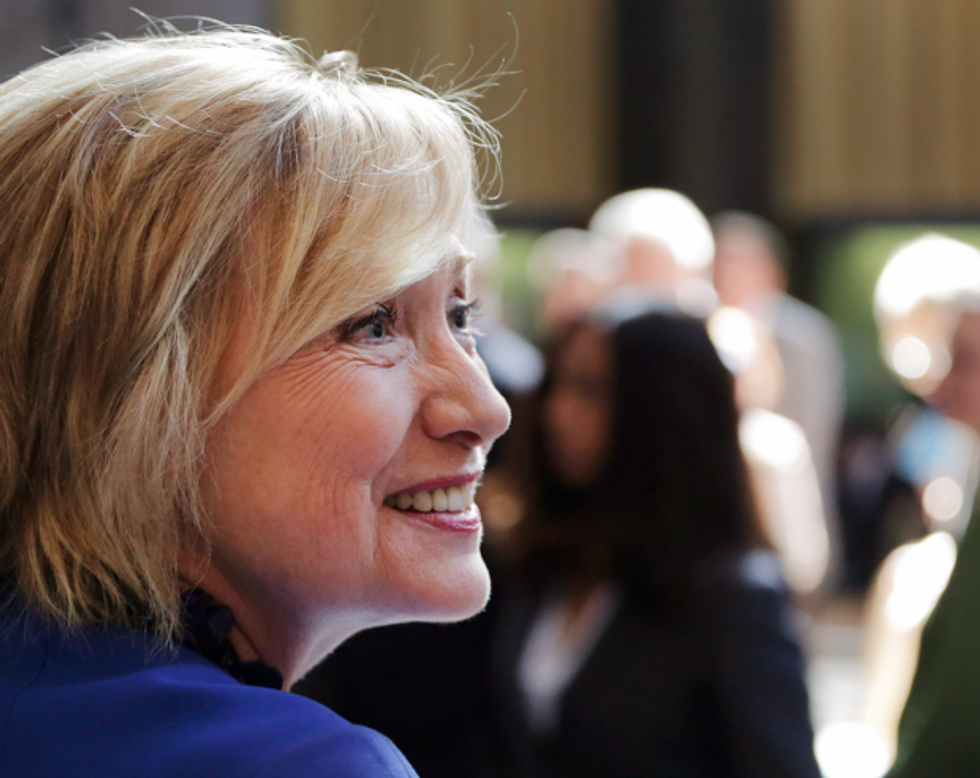 Hillary Clinton is expected to announce her support for a pathway that illegal immigrants can take to gain full U.S. citizenship. Image: AP
Clinton's campaign also stressed that illegal immigrants shouldn't be given "second-class status."
While Democrats seem much closer together on immigration, the issue has tended to split Republicans more widely. Some conservative Republicans have said the deportation of illegal immigrants needs to be an option, although most shy away from deportation, and say tougher border security is needed before any further discussion about how to deal with the estimated 11 million illegal immigrants now in the country.
President Barack Obama's executive action on immigration has already prompted many Republicans to cast immigration issues as a major element of the 2016 White House race. For now, Obama's effort has been halted by a federal court injunction, but Democrats are hoping that the Fifth Circuit Court of Appeals will decide to lift that injunction.
In the meantime, Clinton's announcement will likely prompt more attacks from Republicans, who have already said putting Clinton in the White House would essentially amount to a third term for Obama, at least on this issue.
Clinton has faced withering attacks from both Republicans and Democrats since she announced. Her use of private email while serving as secretary of State, and the failure of the charity she runs with former President Bill Clinton to report foreign donations, have both dominated the news for weeks.
On Tuesday, Clinton's campaign tried to debunk the donation story, reported in the book "Clinton Cash." Clinton spokesman Brian Fallon said the book was written by "a Republican activist turned blogger," and said there's no basis for its claim that Clinton made policy decisions based on the donations made to her family's foundation.
"It's full of sloppy research and attacks pulled out of thin air with no actual evidence," he said. "And it's missing the most important thing of all, facts."