After more than a decade of trying to have a baby, which included the use of fertility treatments, a Scottish couple was likely thrilled at the news they were finally going to have a child. But it isn't their reaction that's getting viral attention, it's from the grandma-to-be.
Cathy Hutcheon told the Daily Record she lost her voice for three days after screaming about the news.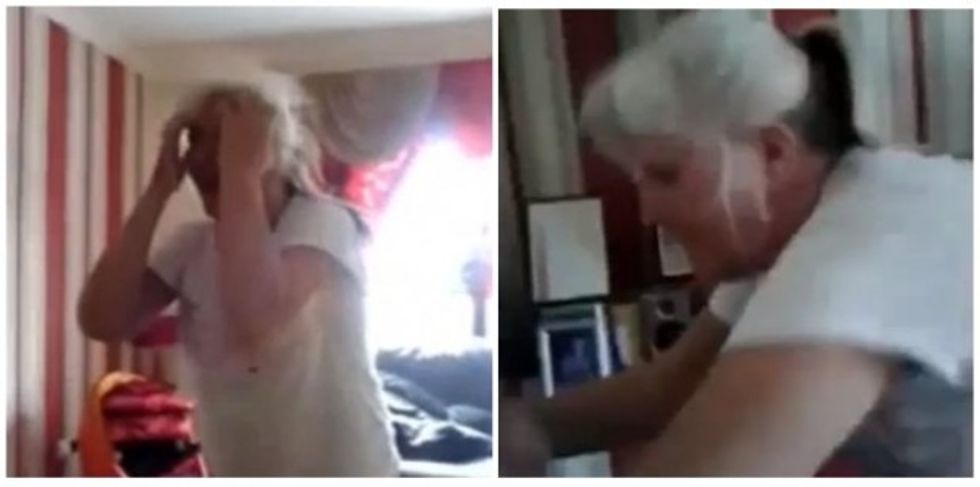 Cathy Hutcheon from Scotland couldn't believe she was going to finally be a grandmother. (Image source: YouTube)
"I don't know what to say," she squealed several times in the cellphone video a family member took of her reaction.
Just watch (Note: You might want to turn down the volume to start off):
Hutcheon's screaming didn't end there.
"After the video I ran out and shouted 'I'm Cathy Hutcheon and I'm going to be a gran,'" she told the newspaper.
According to the Daily Record, Hutcheon's daughter, 38-year-old Nicola, had tried in-vitro fertilization, but when that was unsuccessful, she and her husband stopped. Then, naturally and after 11 years of trying, she was pregnant.
"My mum gave up the hope of having any grandchildren," Nicola's sister Natasha told the newspaper. "A miracle has happened. Our family could not be happier."
(H/T: Daily Telegraph)