When Rick Yarber noticed how an American flag was flying outside a U.S. post office in Dallas, he became incensed.
"Oh, it made me mad," Yarber told KXAS-TV of what he saw Wednesday morning. "I was angry about it."
The flag was flying upside down.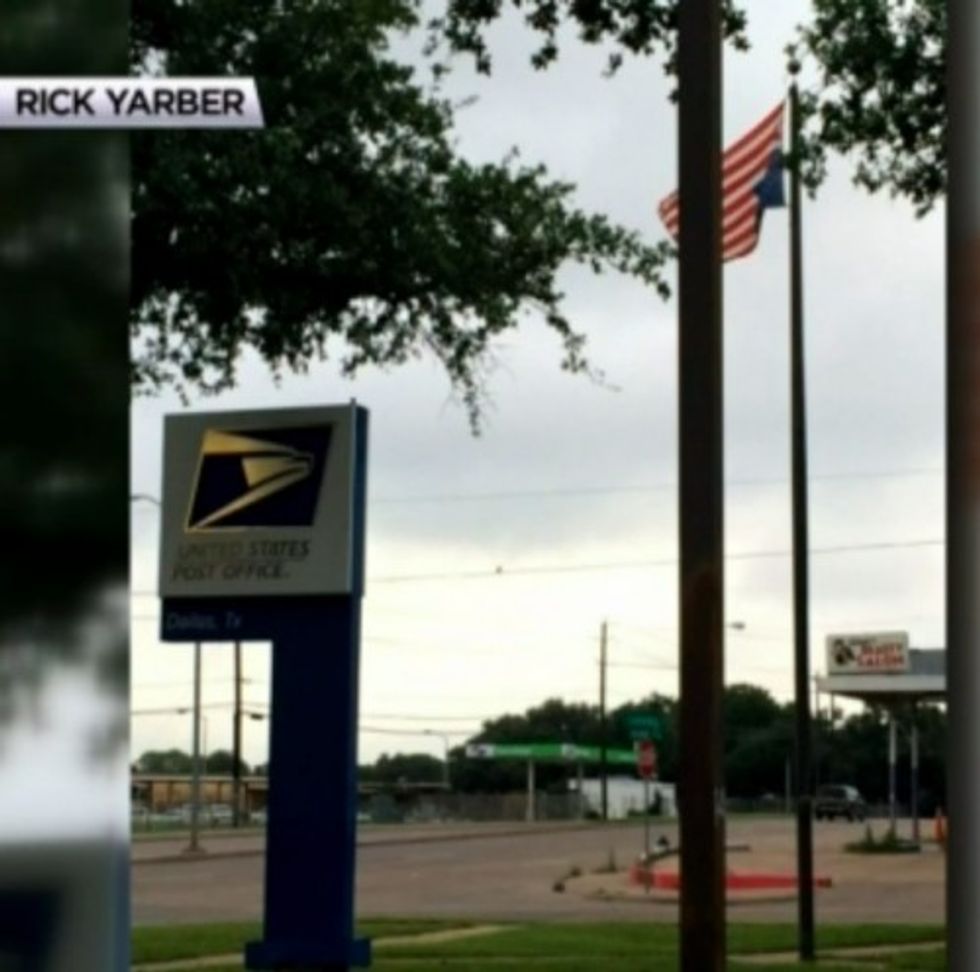 Image source: KXAS-TV
"I was ticked off," Yarber told the station — so he took photos of the flag and complained to a manager who told him it was an accident and would be rectified.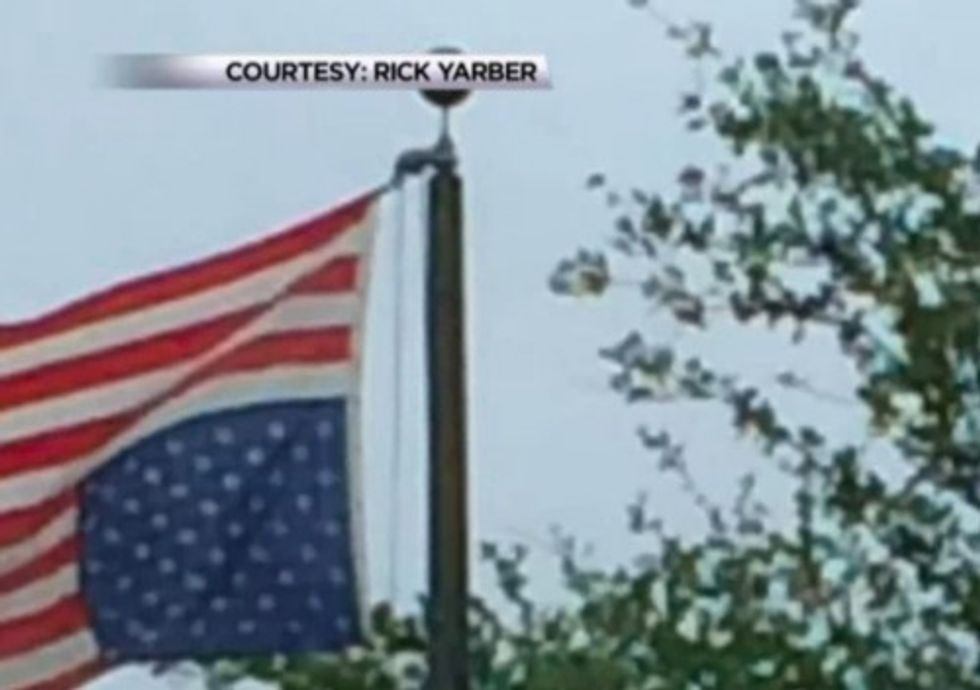 Image source: KXAS-TV
Yarber pointed out to KXAS that many have died "to protect that flag and what it stands for in this country, and I'm sorry — a government agency is gonna fly it upside down? Really?"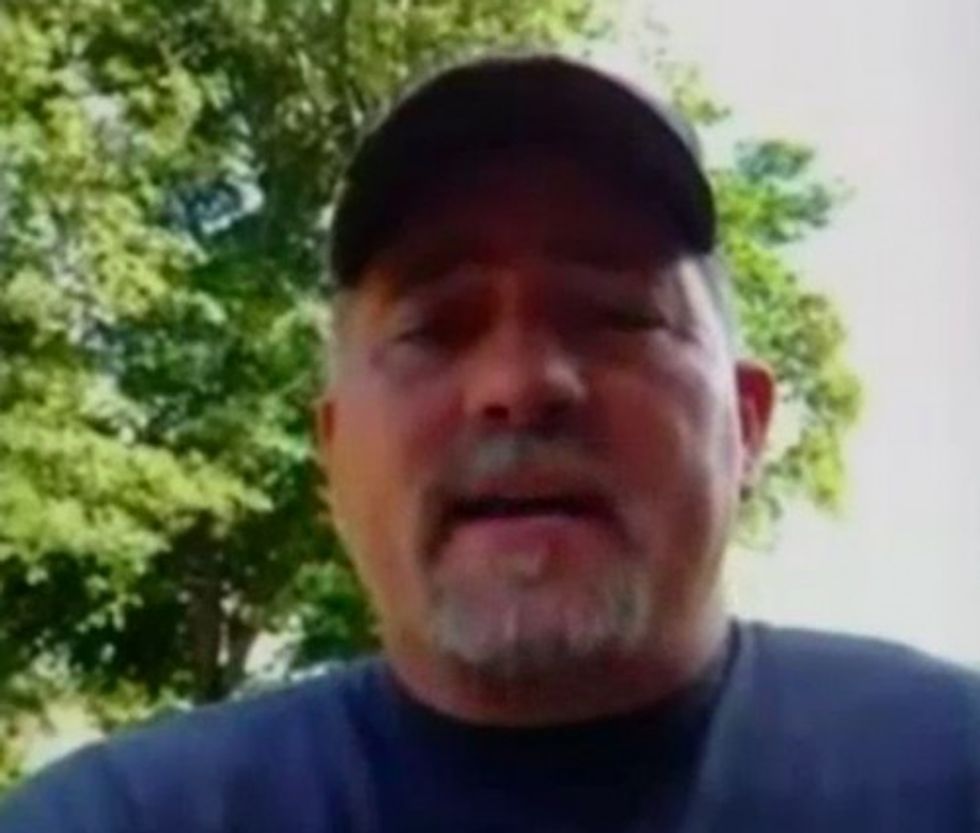 Rick Yarber (Image source: KXAS-TV)
"After everything that's going on in the news with the different challenges on the flag and the disrespect to the flag, it's unacceptable," Yarber added.
The U.S. Postal Service issued this statement to KXAS: "There was no intent by the postal service to disrespect the American flag, as it was hoisted upside down today, at the Dallas Beverly Hills Station. After local management was informed, it was immediately corrected. To all of our customers, we apologize for this unfortunate mishap."
The station noted the United States Flag Code indicates it "should never be displayed with union down, except as a signal of dire distress in instances of extreme danger to life or property."
—
Follow Dave Urbanski (@DaveVUrbanski) on Twitter