Take a look at your running shoes. Is there an extra shoelace hole off to the side, in front of the ankle, deviating from the line up on the front?
It's not just there for decoration or ventilation.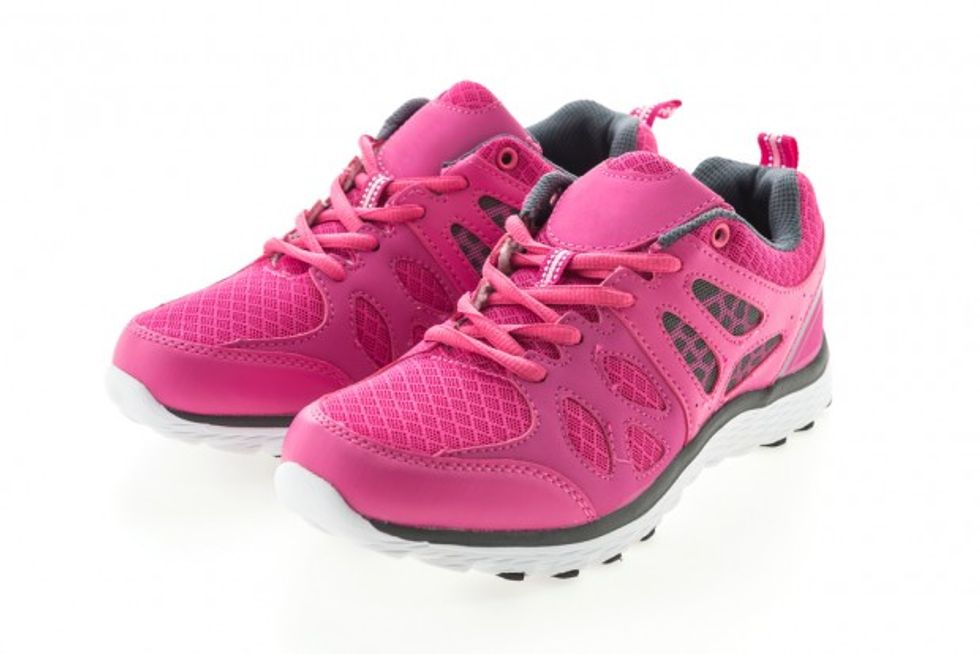 See the shoelace hole right in front of the ankle dip? If you lace through there, it will help lock your heel in place and prevent blisters. (Photo credit: Shutterstock)
You may or may not know that this shoelace hole can serve an important function in helping you prevent heel blisters if your shoe slides up and down while you walk, run, hike or bike.
The pro tip about the extra shoelace hole, also known as a "heel lock" or "lace lock," was recently pointed out by Illumiseen, a company that sells LED safety accessories.
You create the lock by threading the lace on the same side through the hole, forming a loop on each side, then sending the opposite lace through the loops and tying normally from there.
"So that's what that extra shoelace hole is for!" Illumiseen wrote in its video.
Watch the demonstration on how this shoelace hole can be used:
(H/T: Reddit)