UPDATE 2:57 p.m. ET: Stephanopoulos said he actually gave the Clinton Foundation a total of $75,000.
—
ABC's George Stephanopoulos has acknowledged giving $50,000 to the Clinton Foundation and not publicly disclosing it in the midst of reporting on the foundation.
The Washington Free Beacon and Politico reported Thursday that ABC's chief news anchor and "This Week" host gave $25,000 to the foundation in 2013 and 2014.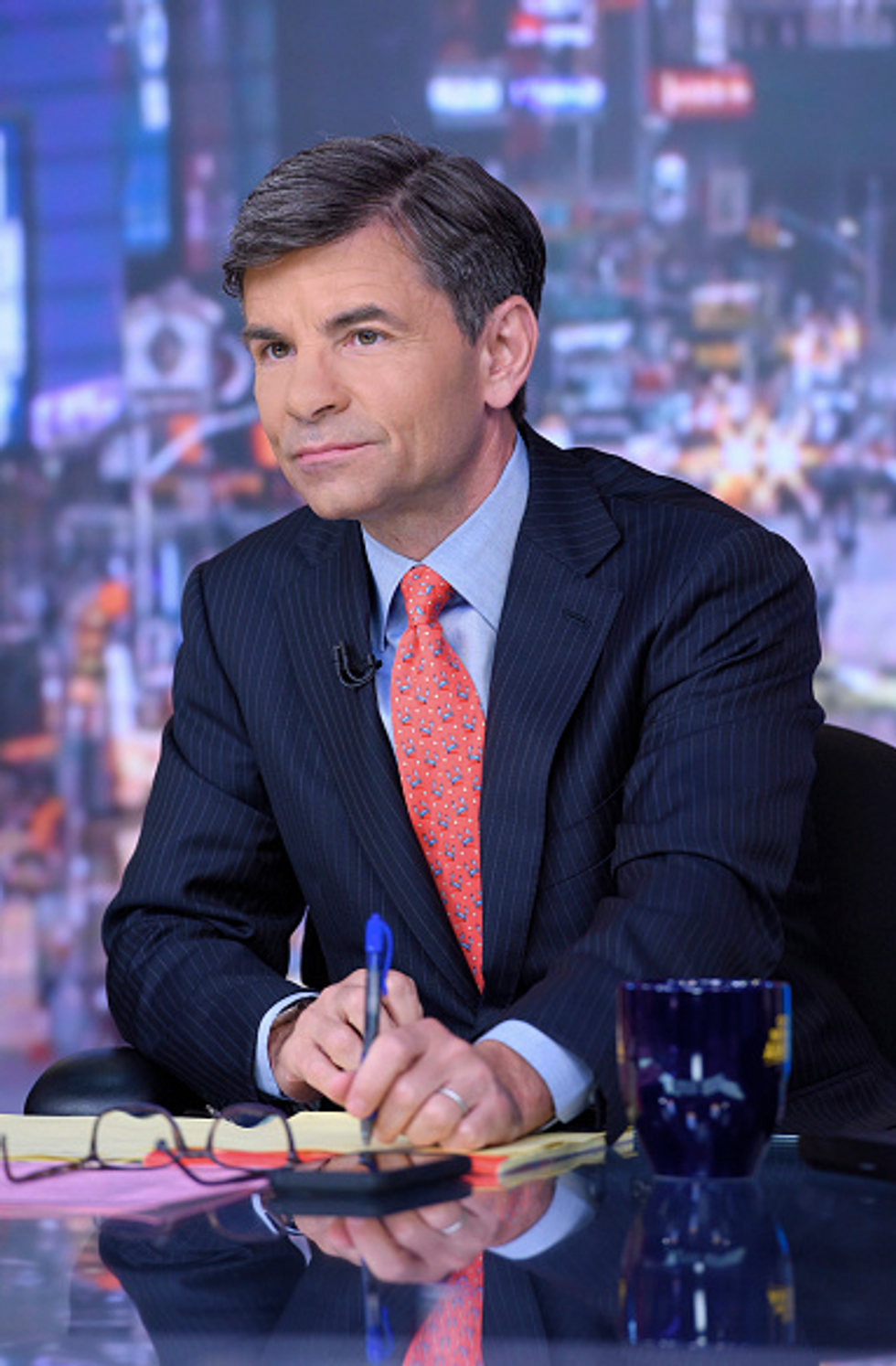 Lorenzo Bevilaqua/ABC via Getty Images
Stephanopoulos was a top Clinton White House adviser and has been reporting on the Clinton Foundation, including interviewing Peter Schweizer, author of the book "Clinton Cash," which raised questions about whether foreign donations to the foundation had influenced Hillary Clinton during her tenure as secretary of state.
Stephanopoulos apologized for not disclosing his own contributions in a statement to Politico.
"I made charitable donations to the Foundation in support of the work they're doing on global AIDS prevention and deforestation, causes I care about deeply," he said. "I thought that my contributions were a matter of public record. However, in hindsight, I should have taken the extra step of personally disclosing my donations to my employer and to the viewers on air during the recent news stories about the Foundation. I apologize."
Before joining ABC, Stephanopoulos served as communications director and senior adviser to President Bill Clinton and was the communications director for Clinton's 1992 presidential campaign.
ABC told Politico the network will not take action against Stephanopoulos, calling his actions "an honest mistake."
"As George has said, he made charitable donations to the foundation to support a cause he cares about deeply and believed his contributions were a matter of public record," ABC said in a statement. "He should have taken the extra step to notify us and our viewers during the recent news reports about the Foundation. He's admitted to an honest mistake and apologized for that omission. We stand behind him."