"I do not hate. To hate is to let Hitler win."
That pointed sentiment, which was uttered by Rena Kornreich Gelissen, a Holocaust survivor, absolutely stunned author Heather Dune Macadam, who was sitting silently in awe as Gelissen told an audience about her harrowing journey.
It was at that moment years ago that Macadam knew full-well that her interactions with the survivor would forever change her life.
"[I remember thinking], 'This is the most important thing I will ever do in my life.' That's an extraordinary message to carry," Macadam recently told TheBlaze. "That was my path at that moment."
Macadam, who co-authored "Rena's Promise: A Story of Sisters in Auschwitz" along with Gelissen — a book about Gelissen's struggle to survive while detained by the Nazis during the Holocaust — said that she had accompanied Gelissen to Salem College Winston-Salem, North Carolina, when that life-changing comments about forgiveness were made.
It was a moment that Macadam will never forget, as it showed her that telling Gelissen's story was truly her destiny.
"Somebody asked [Gelissen] how she felt about the German people and her captors and the answer just floored me — and she said she really thought about it and [then Rena] went into her present tense mode," Macadam explained, going on to paraphrase how Gelissen answered the question. "I see one of my captors and they're hurt on the road and they need help. I'm going to stop and help them, because if I didn't, I wouldn't be better than they are."
Watch Gelissen speak about her experience during a 1994 address below:
It was at that moment that Macadam recalled Gelissen pausing, then telling the audience that "the heart is only so big" and encouraging people not to hate, as hating — at least in her own personal case — meant letting Hitler win.
Macadam has devoted much of her life to telling Gelissen's story of being entrapped in Nazi death camps for three years and 41 days; the survivor and her sister were on the first Jewish transport to Auschwitz, the most notorious of camps.
A mutual friend introduced the women decades ago while Macadam was a 32-year-old undergraduate student. She quickly hit it off with Gelissen and the two formed a deep friendship, with Macadam describing Gelissen, who was 72 when they met, as "a dynamo."
"She was a little, tiny dynamo — incredible energy and funny," she said of Gelissen, who passed away back in 2006. "She had an amazing sense of humor, was a great cook and very precise. Everything was perfect and straight. I could not keep up with her."
Despite their age difference, their friendship quickly turned into a partnership that resulted in their book "Rena's Promise," providing readers with a lens into the horror, atrocities and hope that the survivor experienced during her long quest for survival.
Macadam told TheBlaze that the book's title was specifically chosen to highlight a promise that Gelissen made to her sister Danka, who was also imprisoned by the Nazis: that they would "live or die together no matter what."
"It changed my life completely. I was pretty lost when I met her and I was trying to write and I had done a couple of books that had been unsuccessful," Macadam told TheBlaze. "What I discovered is that I have a really strong sense of social justice ... and I discovered that I have a really big heart and that I want to give back to the world."
The author said that she believes she was "selfishly motivated" before meeting Gelissen, but that the survivor's personal story humbled her.
"You can't listen to Rena's story and come out feeling that you're all that important," she said.
In writing "Rena's Promise," Macadam said that the Holocaust survivor never wanted her readers to be horrified by her experience — and she wanted to pay tribute to the people who had helped her along the way.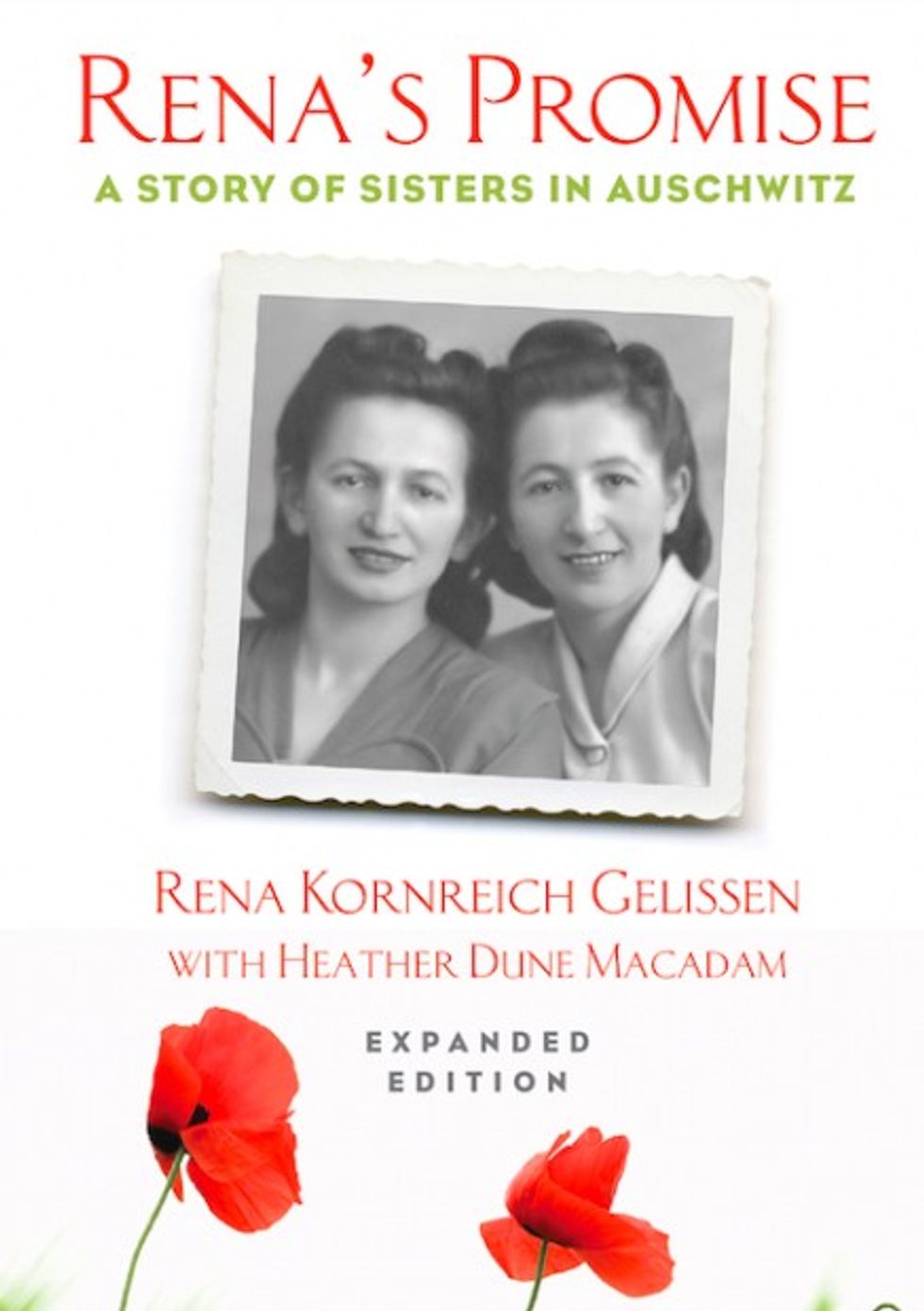 Heather Dune Macadam
It is a harrowing story that Macadam said is filled with selflessness, devotion and love — one that is comprised of small and large promises, alike, that signify the true nature of personal committment.
Macadam, too, has shown a great level of devotion to Gelissen, as she has continued to share the survivor's story to spotlight the true and unwavering power that can come when kindness and forgiveness overflow.
In recent years, the author's efforts have led her to dive deeper into the identities of the 998 women who were taken on the first transport to Auschwitz. After receiving inquiries from a few families in 2012, Macadam went to Slovakia and retraced the same route that the 998 women traveled as the Nazis brought them to the infamous death camp.
"I retraced the route and took a very slow train," Macadam said. "I really wanted to have a sense of what it was like as much as possible."
The author only had a small list of 22 names out of the nearly 1,000 women who were on that first journey to the death camp. When the family of one of the 22 women reached out to her to find out what happened to their cousin, Macadam realized that the name was among her 22 — and she said she was able to tell them what happened to the woman at Auschwitz.
In turn, they told her about the woman's life before the Holocaust. It was all very eye-opening, according to Macadam.
"That sort of sent me on this journey and I ended up being directed to the Yad Vashem [memorial] in Israel in finding the original list with all 998," she said, noting that most of the women were young. "If you want to get rid of a race of people you attack the young women — and also that creates a great deal of shame for men."
Macadam, who also runs a creative writing camp for young people that is named in Gelissen's honor, said that she's hoping to continue changing the world for the better through sharing the survivor's story and continuing her work.
"I want people to go out and make the world a better place and I know that's what Rena wanted too," she said. "She can't speak anymore. I am here to speak for her. It was her dream and prayer that the world become a kinder place."