A Los Angeles woman was left astonished after making an unexpected find in her closet this month.
Tara McVicar was doing some spring cleaning when she heard hissing coming from a closet in an "indoor/outdoor room." When she investigated, McVicar made a "potentially dangerous" find: an opossum living inside a black trash bag.
— Scroll to bottom for video —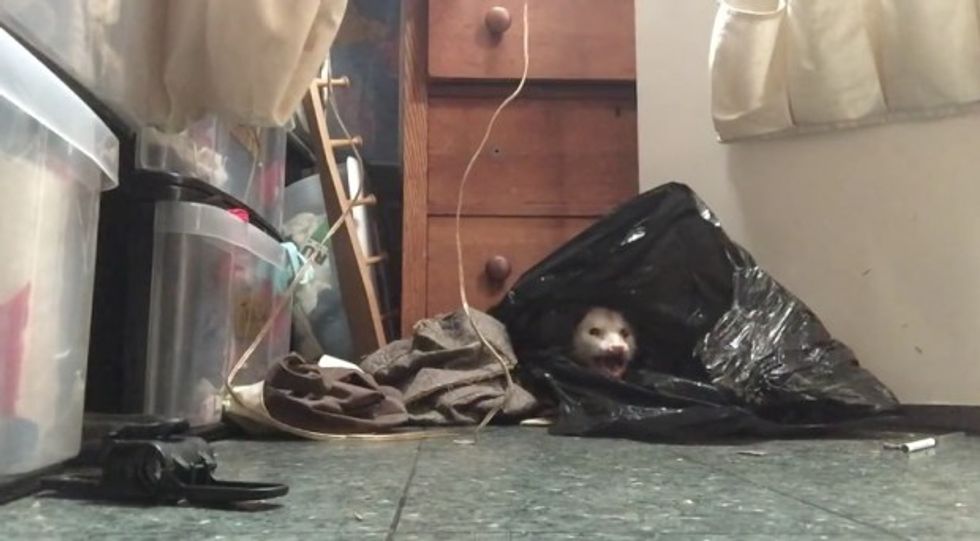 Image source: YouTube
McVicar attempted to approach the animal with a broom stick, but it hissed and displayed its teeth at her.
"Holy crap," McVicar said into the camera after screaming, adding "do not poke the opossum."
Moments later, the Los Angeles woman was in for a second surprise: the opossum was a mother who had several babies.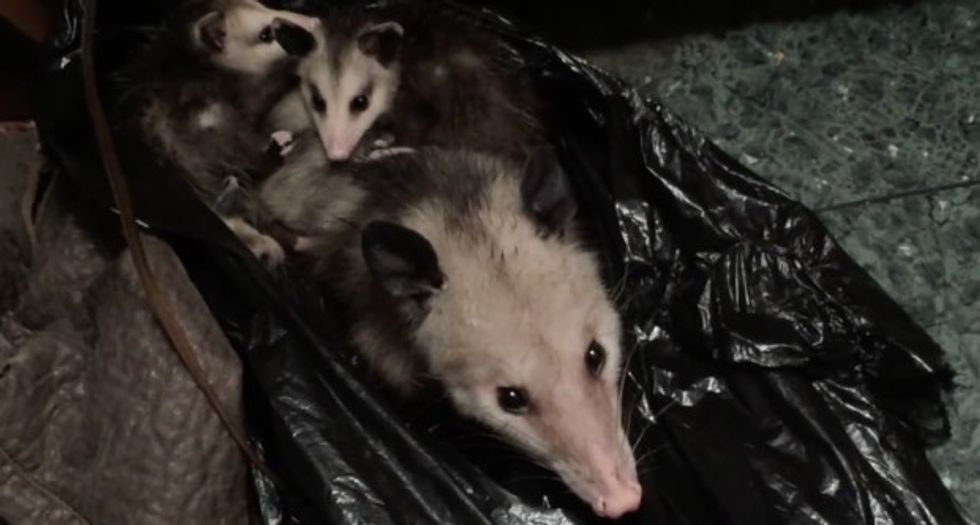 Image source: YouTube
McVicar called Animal Control, but the organization failed to help her, KNBC-TV reported.
She ultimately took matters into her own hands and was able to successfully lure the family outside the home.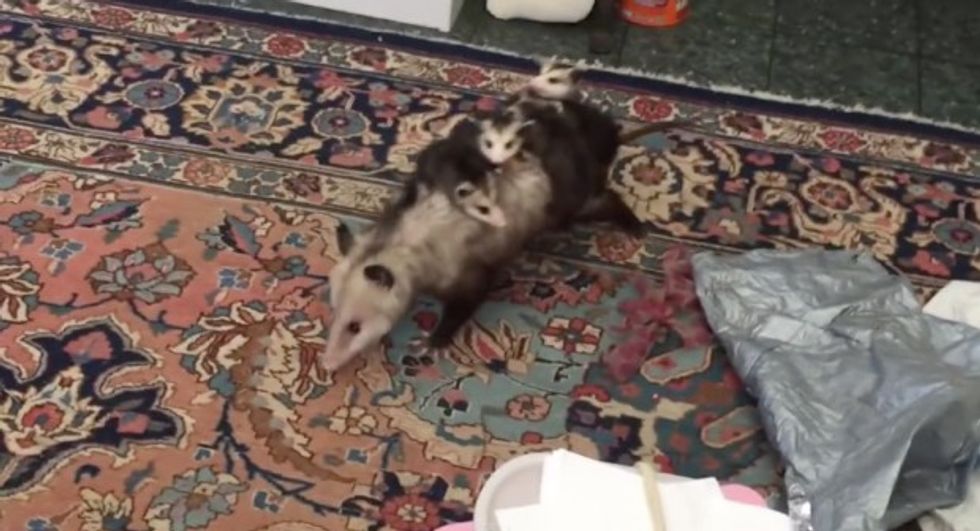 Image source: YouTube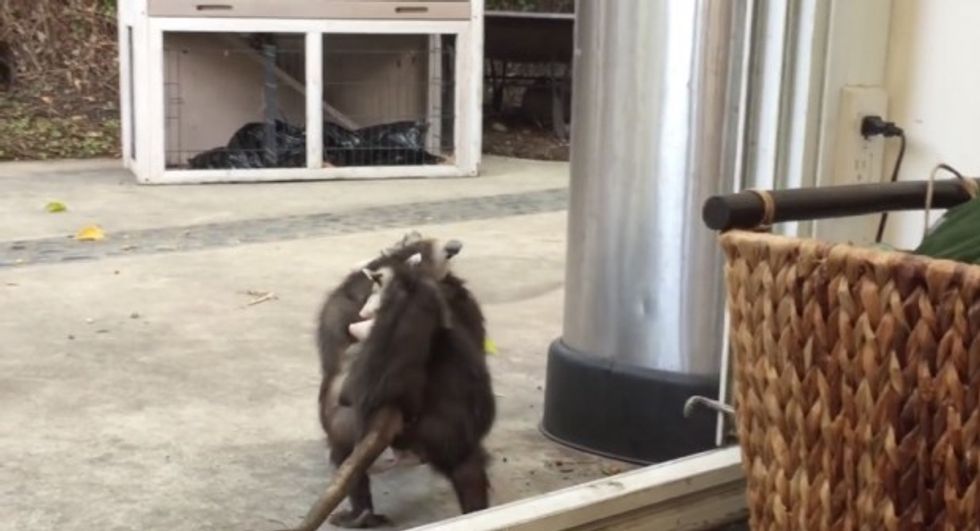 Image source: YouTube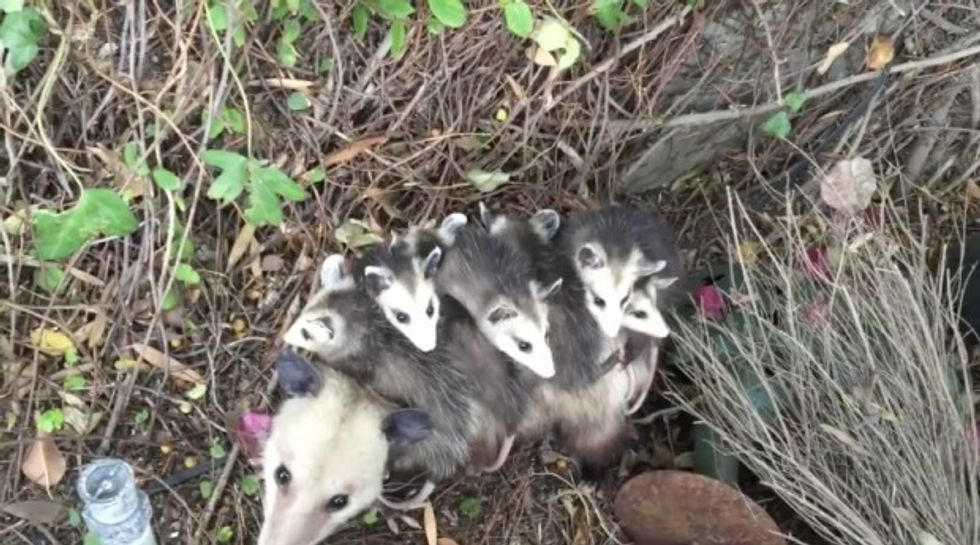 Image source: YouTube
Footage captured by McVicar was uploaded on May 10, but only started being widely circulated across the Internet this week. At the time of publication, the video of McVicar making the discovery had amassed more than 130,000 views on YouTube.
—
Follow Oliver Darcy (@oliverdarcy) on Twitter