An Ohio man vacationing in Michigan has found a 21-year-old message in a bottle – and one of the people who wrote it.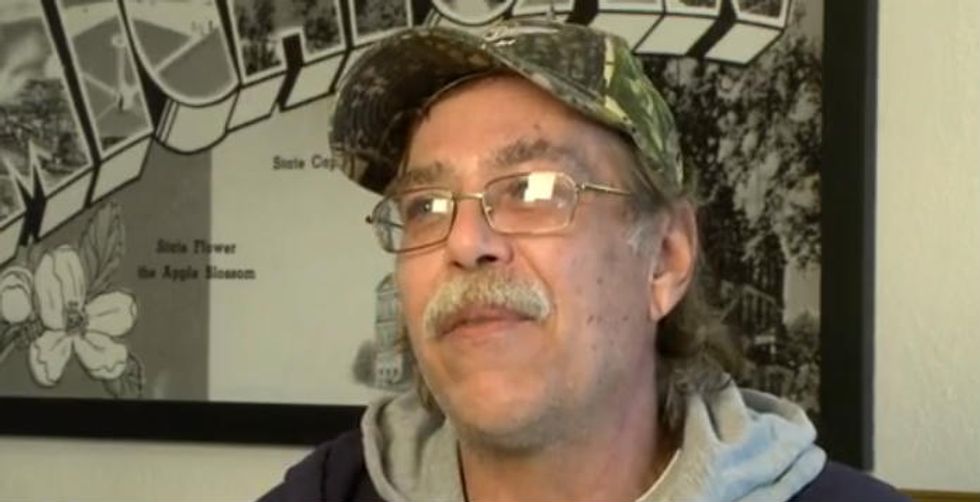 Terry Smith (Image source: WILX-TV)
Terry Smith was hunting for mushrooms near the Grand River in Ionia, Michigan, when he stumbled upon an intriguing discovery: A film case containing drawings and a letter dated 1994.
"You never know what you're going to find in something like that and this was quite a surprise," Smith told WILX-TV.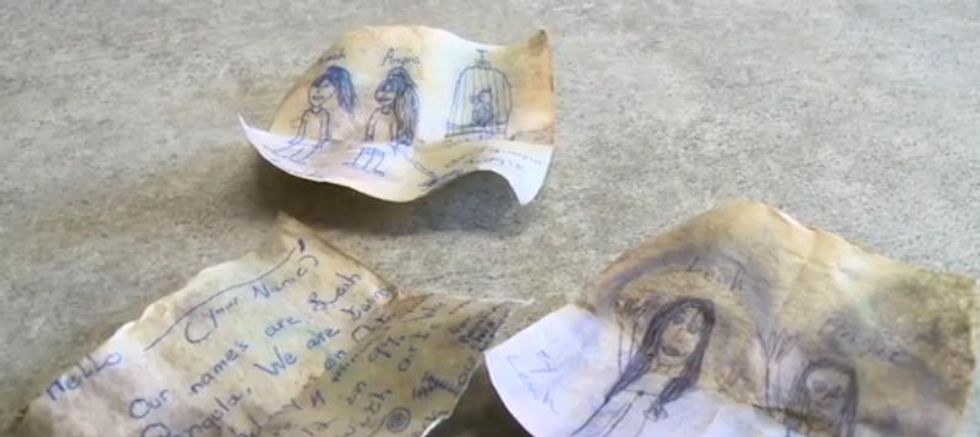 Image source: WILX-TV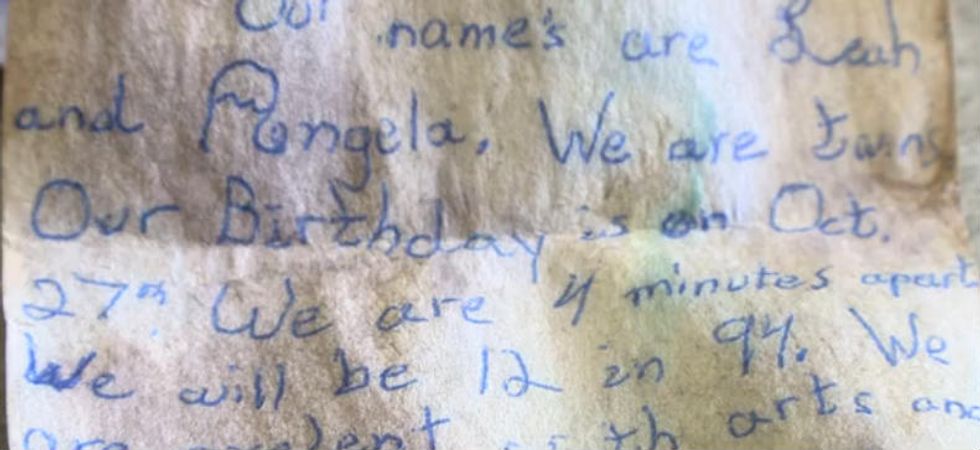 Image source: WILX-TV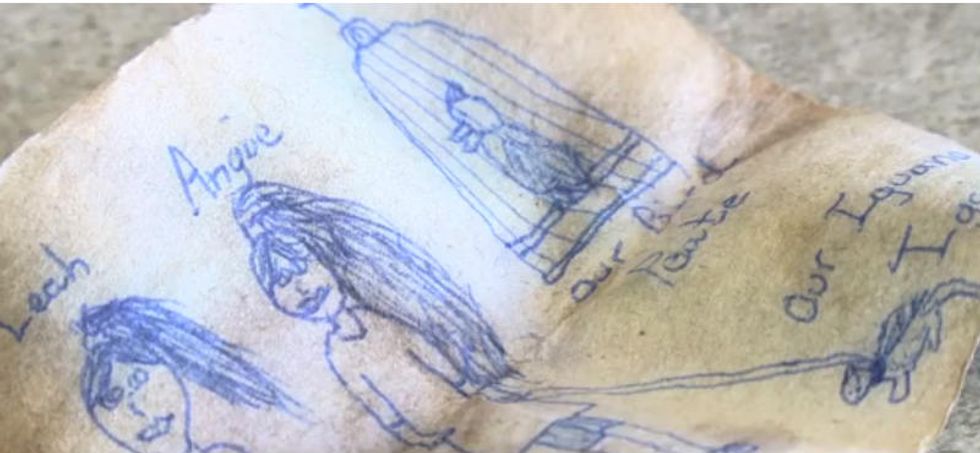 Image source: WILX-TV
While finding whoever did the drawings two decades ago seemed like a long shot, Smith said it would be "quite an experience" if he could find them and let them know he found their message.
There were two clues: the messages contained the names "Leah" and "Angie" — and said they were 12 years old.
"It's in pretty good condition really. I mean, it was water-stained. It was damp when I took it out of the bottle. But it's in really good condition for being 21 years old," Smith said.
A local reporter managed to track down Leah Sedelmaier, one of the women who possibly created the artwork when she and her Angie were only 12 years old. The container had traveled 35 miles from the location where it was most likely put into the water.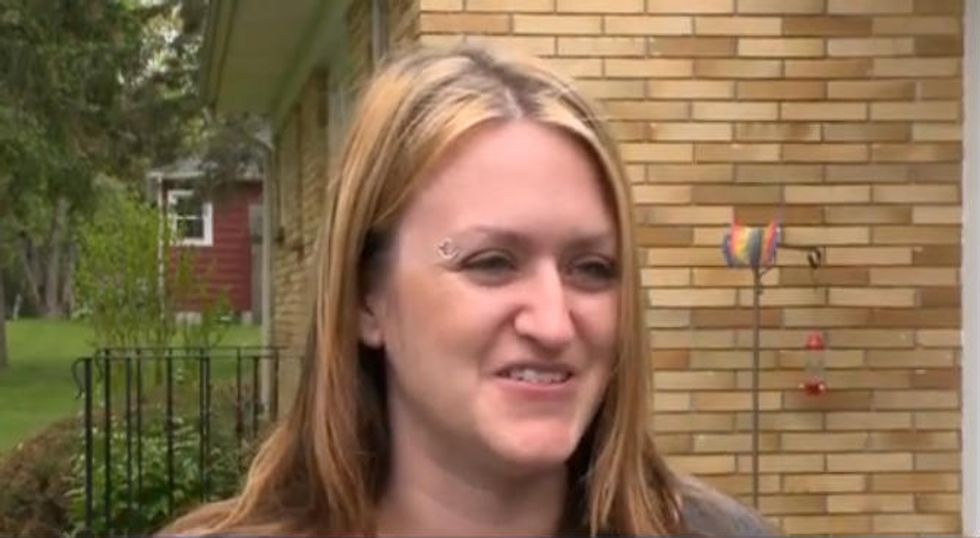 Leah Sedelmaier (Image source: WILX-TV)
While Sedelmaier doesn't specifically remember putting it together, she wouldn't be surprised if it turns out she did.
"We used to play in this creek that's back here in the neighborhood and we used to make rafts and have races with them. I totally believe we would've done something like that," Sedelmaier said.
Sedelmaier told WILX that she has reached out to Angie. The letter says the girls were twins, but it's unclear whether the two women really are sisters.
"See if she remembers, because that would be neat," Sedelmaier said.
(H/T: WILX-TV)
–
Follow Jon Street (@JonStreet) on Twitter