Seattle Seahawks cornerback Richard Sherman returned to his old high school in Compton, California, to deliver an inspiring and completely true message about the importance of hard work and dedication.
"Everybody kind of looks at my situation and says, 'Oh, he was kid from Compton and all of a sudden he was a millionaire.' I kind of think, you know, everybody forgets about all the hard work, all the hard days at track practice, all the hard football practices, all the days sitting and studying in class," Sherman told students.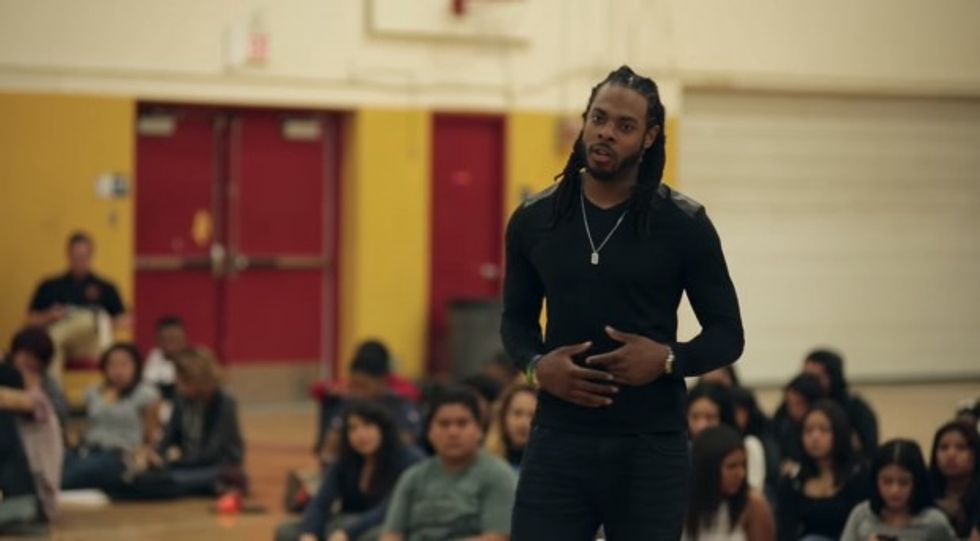 (Screengrab via YouTube)
The superstar NFL player also encouraged the California students to make people "look at Compton in a lot different way than they do now" and show them positive things can come out of the city.
"Don't allow people to say that you're just a kid from Compton," he said.
The video was part of Oberto's "Heroes of Summer" series. Watch below:
(H/T: DC)
---