With 11:13 remaining in the second overtime period between the Chicago Blackhawks and the Anaheim Ducks, it looked like a goal scored by Andrew Shaw would give Chicago the win in what turned out to be the second longest playoff game in NHL history.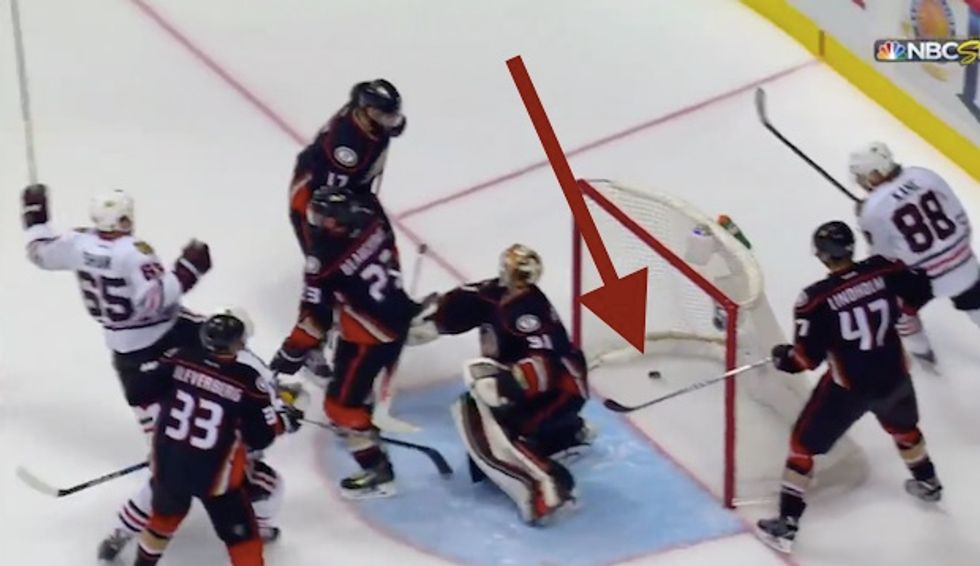 Image source: YouTube
But after referees reviewed the video, they determined Shaw had actually head-butted the puck into the net — and the goal was disallowed. The NHL rules do not permit players to deliberately use body parts to push the puck into the net.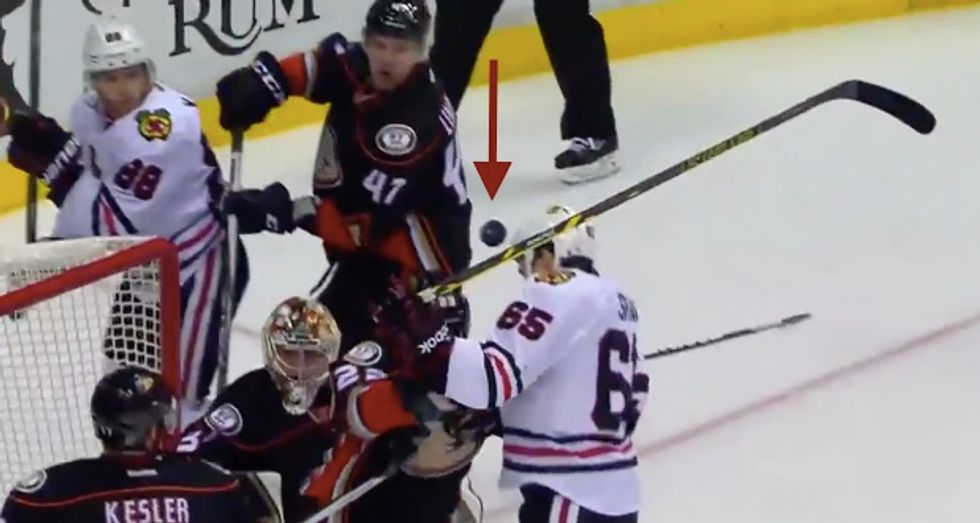 Image source: YouTube
Despite having Shaw's goal negated, the Blackhawks eventually won the game 3-2 on a goal by Marcus Kruger with just 3:38 remaining in the third overtime period.
Chicago Sun-Times hockey writer Mark Lazerus caught up with Shaw afterward. The centerman kept a sense of humor about the incident.
Andrew Shaw: "Everyone is always telling you to use your head when you're out there, so I guess I just went and did that." #Blackhawks

— Mark Lazerus (@MarkLazerus) May 20, 2015
Watch a recap of the game, with Shaw's non-goal cat the 2:45:
—
Follow Mike Opelka (@Stuntbrain) on Twitter.