A sixth-grade boy returned to his South Carolina middle school this week after students said he served a five-day suspension for beating up a 12-year-old girl on campus — but his presence in the hallways has some classmates on edge, WSPA-TV reported.
Several Lockhart School students witnessed the attack earlier this month, the Union County Sheriff's Office report noted. The victim was hospitalized for her injuries, her sister said.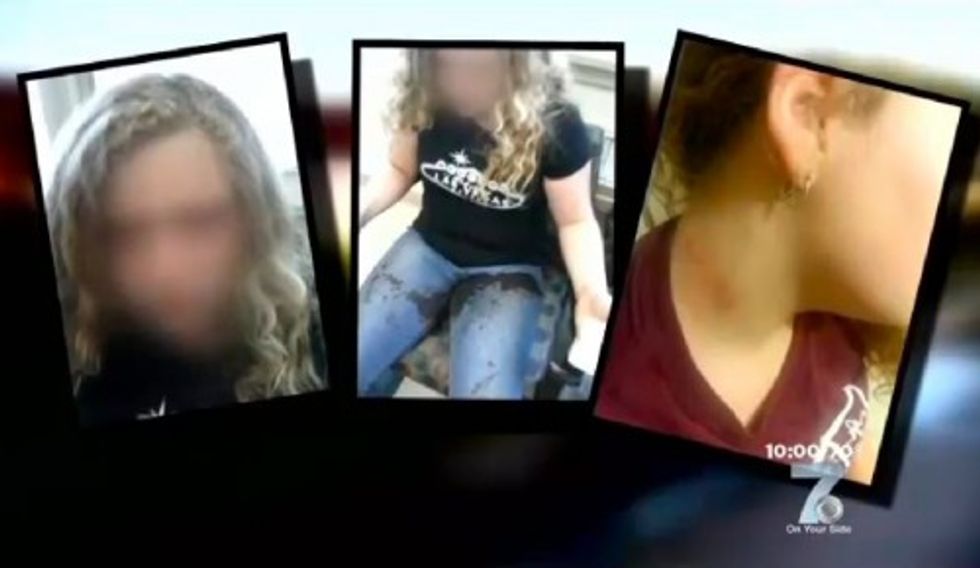 Image source: WSPA-TV
"I saw him throw a book and hit her right here in the eye," one student told WSPA.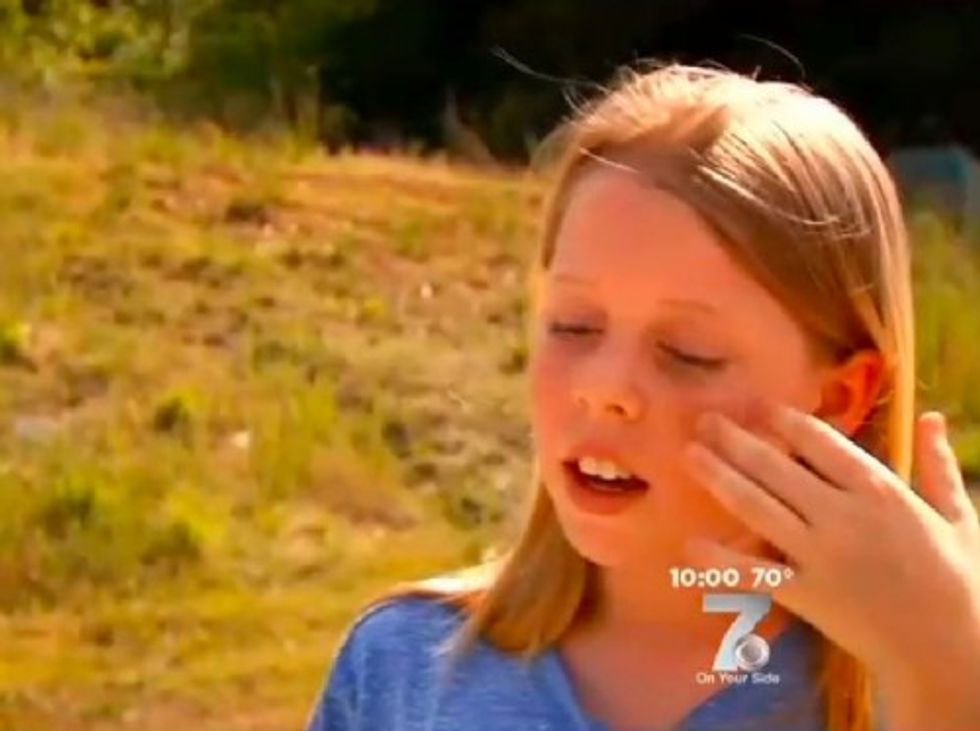 Image source: WSPA-TV
"He punched her two times in the face and got her in a choke hold and slammed her down on the ground," another student told the station. "She went unconscious. He took her head, put it in his hand and slammed her head against the wall."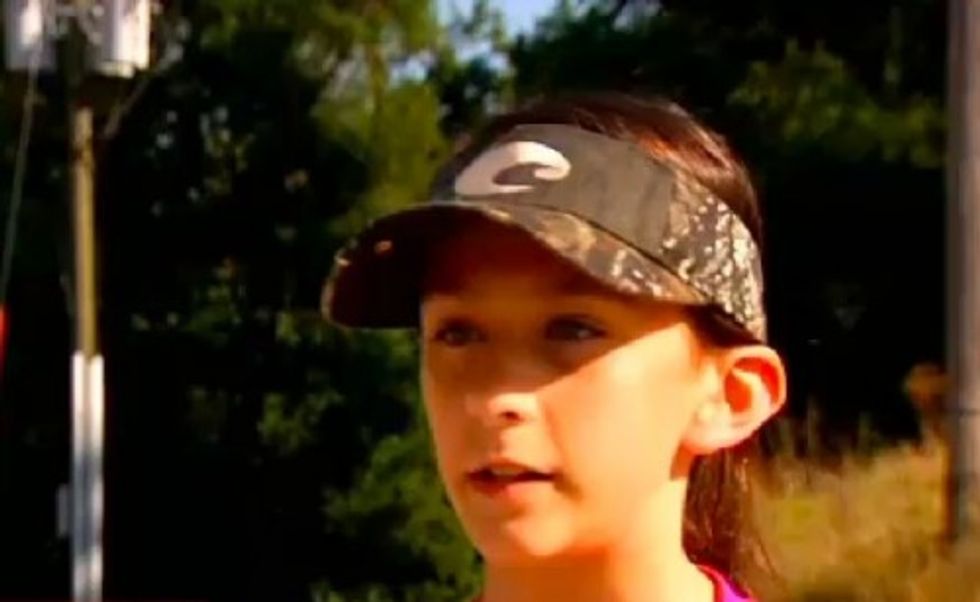 Images source: WSPA-TV
But now that the boy is back, those same students told WSPA they're afraid for their safety.
"After I saw what happened to (the girl), I got a little scared of him ... terrified," the first student said. "I didn't want to get too close to him."
The second student said she feels "kinda scared. It feels like he's going to come after me and all the other students. And I feel intimidated by him 'cause he's much taller than me."
The sheriff's report doesn't indicate what could have precipitated the attack, but WSPA said the victim told deputies she "has been having issues from this individual for a couple of years and this wasn't the first time it became physical." The sheriff's office is still investigating.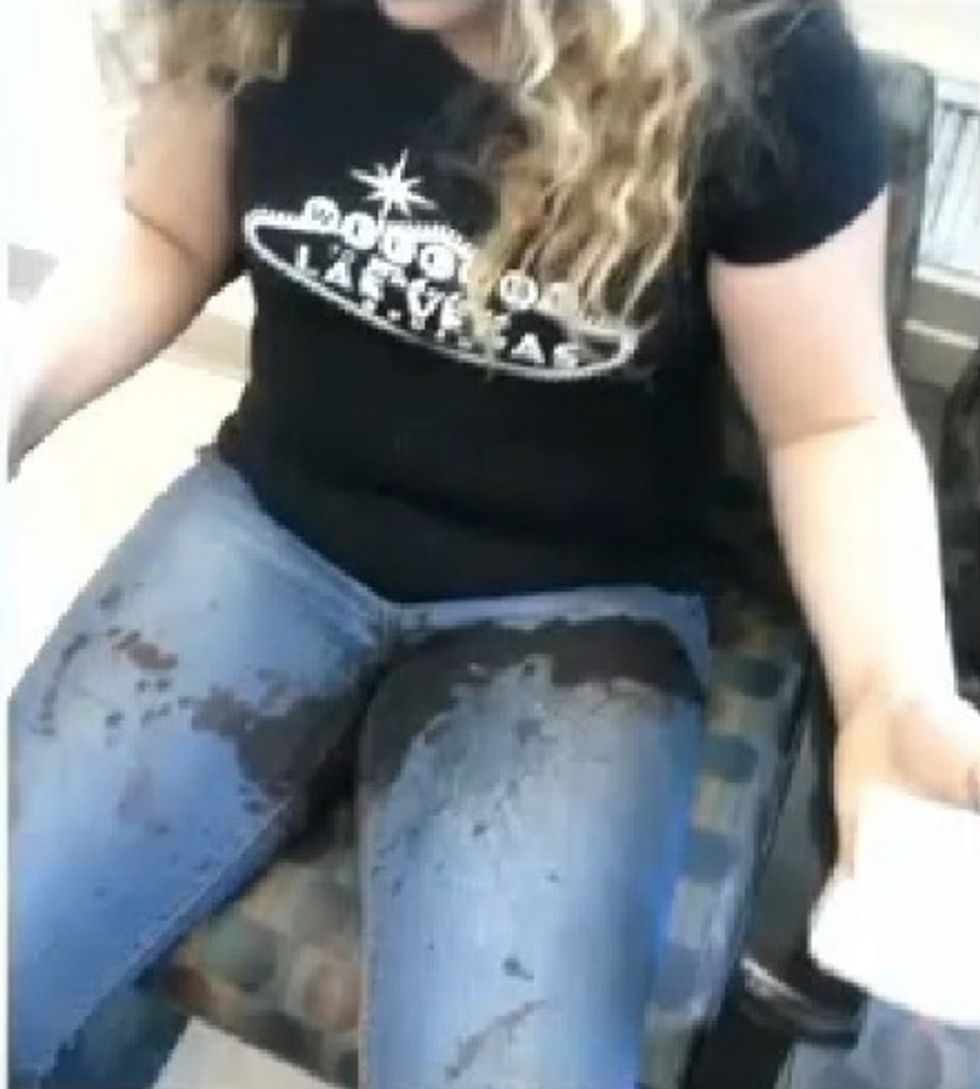 Image source: WSPA-TV
In the meantime the family has hired a lawyer, and the girl won't be returning to school.
"I don't think anybody should send their child to school and have to go pick their kid up almost bleeding to death," the victim's sister told the station.
WSPA said Thursday the school hadn't responded to request for comment.
—
Follow Dave Urbanski (@DaveVUrbanski) on Twitter