A solider in the U.S. Army for the last two decades, Trent Shoemaker has been deployed to Iraq and Bosnia and knows what it means to be away from family.
It's no easier these days. A flight operations specialist based in Jacksonville, Florida, Shoemaker gets to see his 9-year-old daughter Zolei and girlfriend Jennie Mojica in Philadelphia every few months, WCAU-TV reported.
So when Shoemaker came north in time for Memorial Day weekend, he made sure it was a memorable reunion.
With Jennie videotaping on Friday, Shoemaker strolled toward his daughter's school, Joseph H. Brown Elementary in Philadelphia —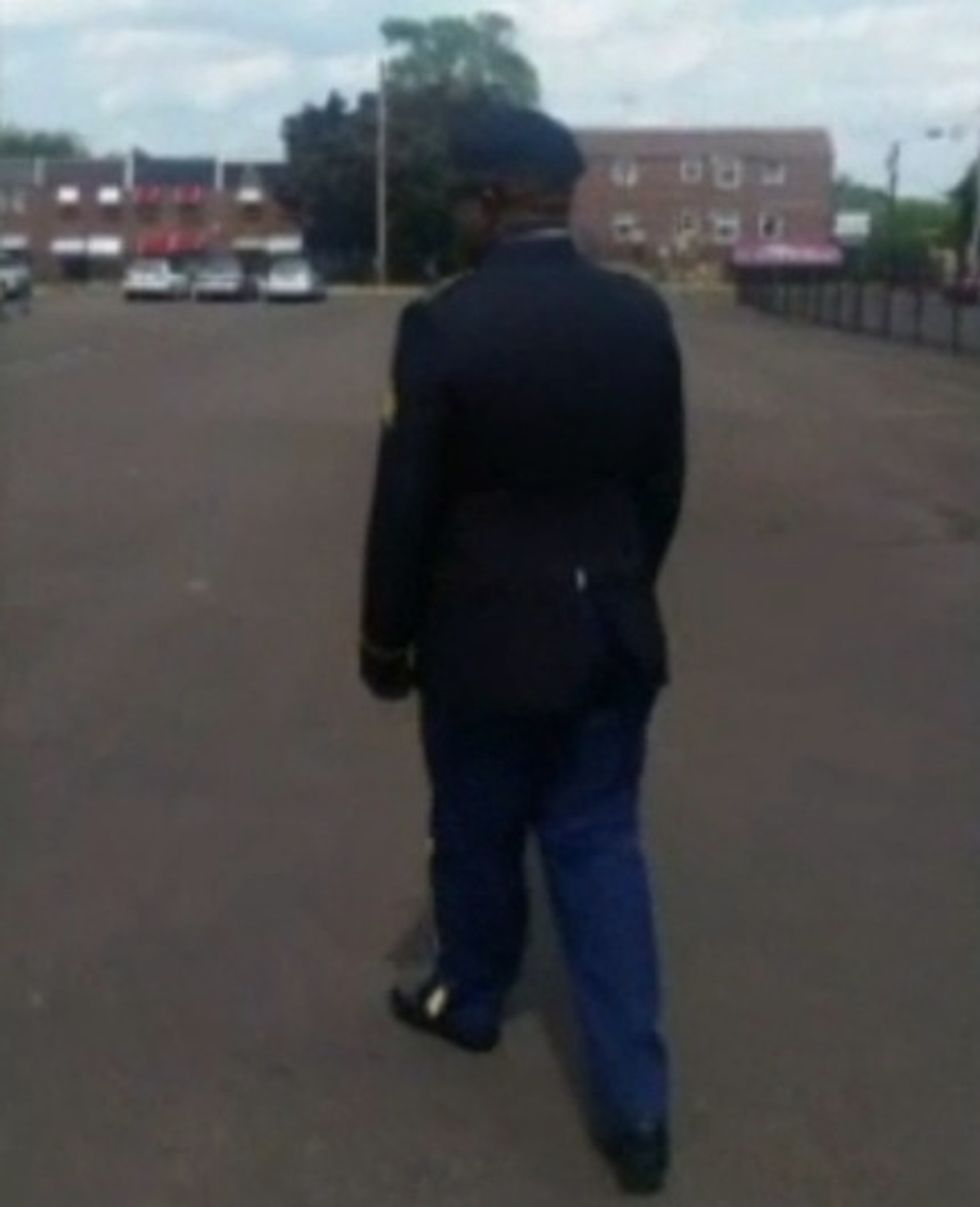 Image source: WCAU-TV
— and a surprising sight caught Zolei's eyes.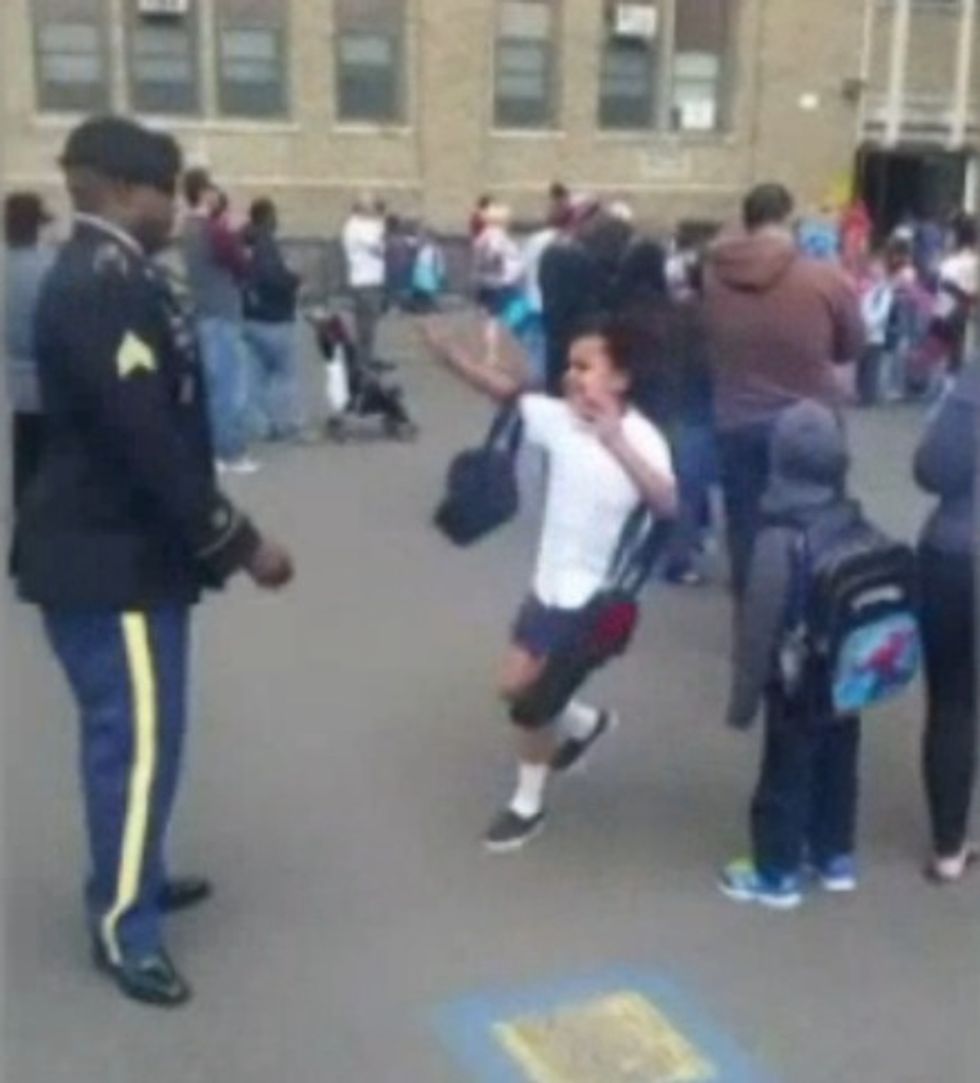 Image source: WCAU-TV
"Daddy!" she yelled, rushing up to him and jumping into his arms as the pair began to weep.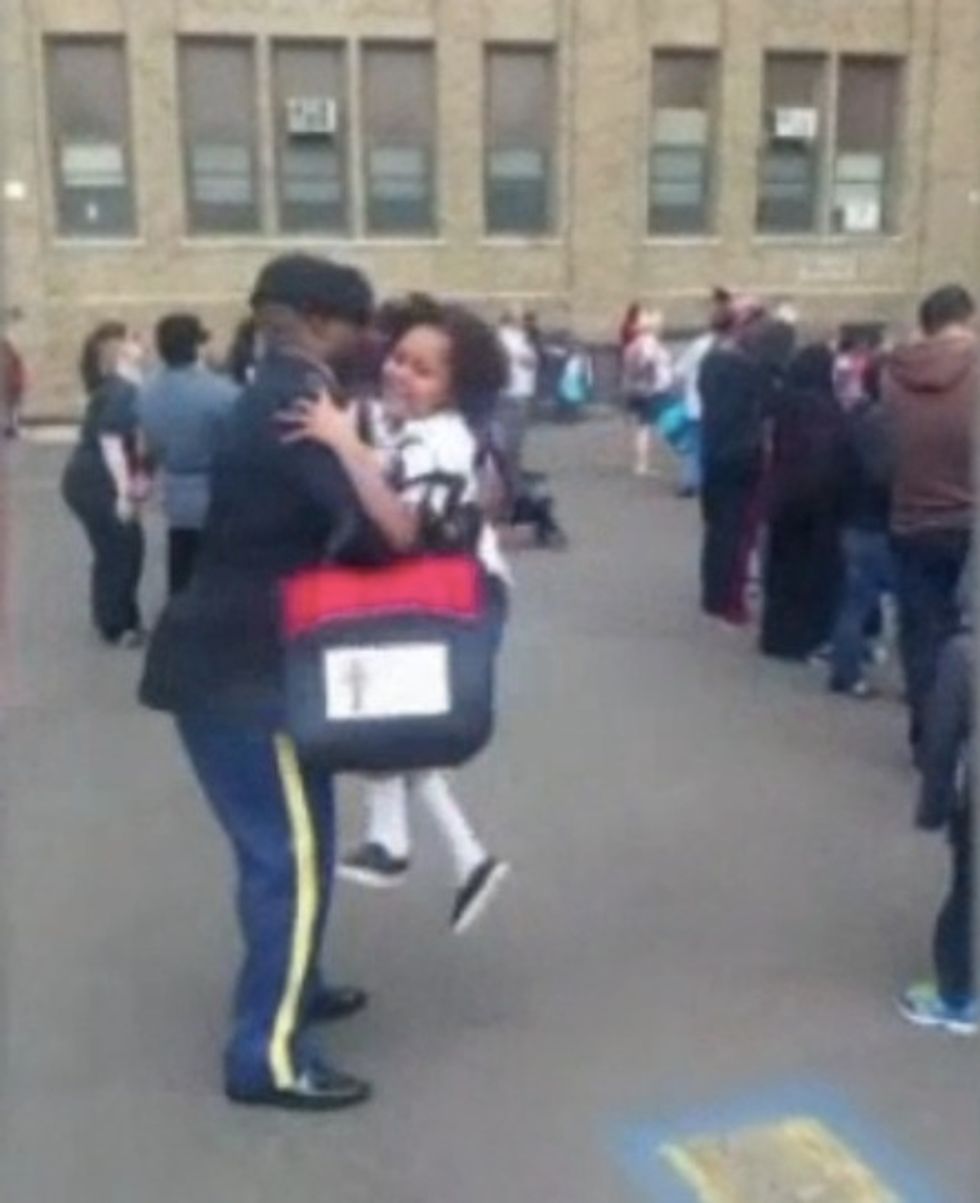 Image source: WCAU-TV
"I was really excited because I miss him," Zolei told WCAU. "I miss him when he's away, but I'm proud of him."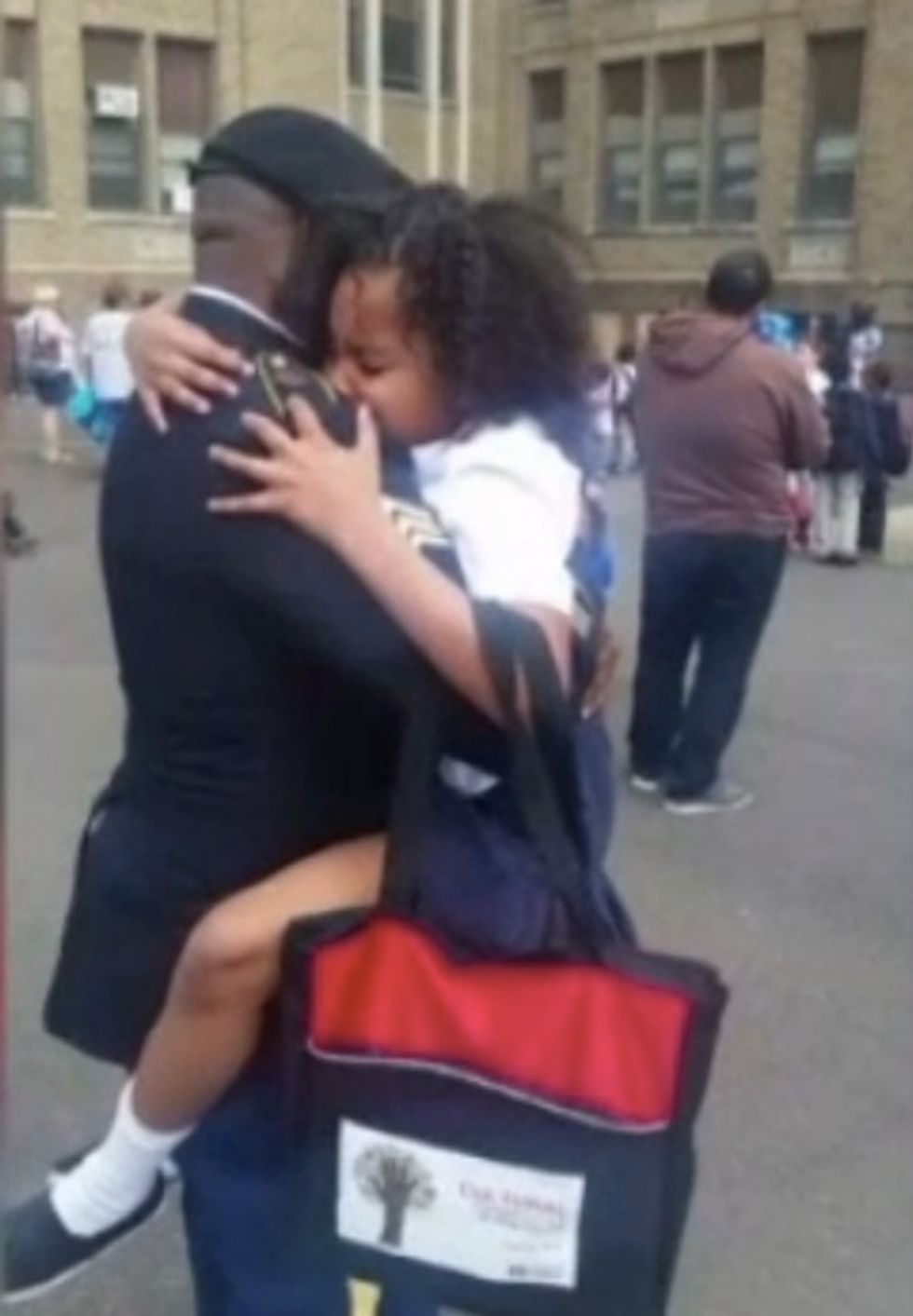 Image source: WCAU-TV
"It's tough because obviously we want him here physically," Jennie added. "But we understand that what he's doing isn't just for us but it's for everyone."
Shoemaker knows that all too well and encouraged Americans to keep in mind those on the front lines for Memorial Day.
"Keep the people who are still in harm's way in mind," he told the station. "There are still people out there across the world, still fighting."
Jennie added, "We have to keep in mind that there are soldiers out there putting their life at risk to keep our country safe. I wish he was home more but we're all safe because of it."
—
Follow Dave Urbanski (@DaveVUrbanski) on Twitter