The Islamic State group released a new video showing off the vast amounts of military equipment it has plundered from the Iraqi army in the Fallujah area, including vehicles, machine guns, ammunition, mortars and grenades.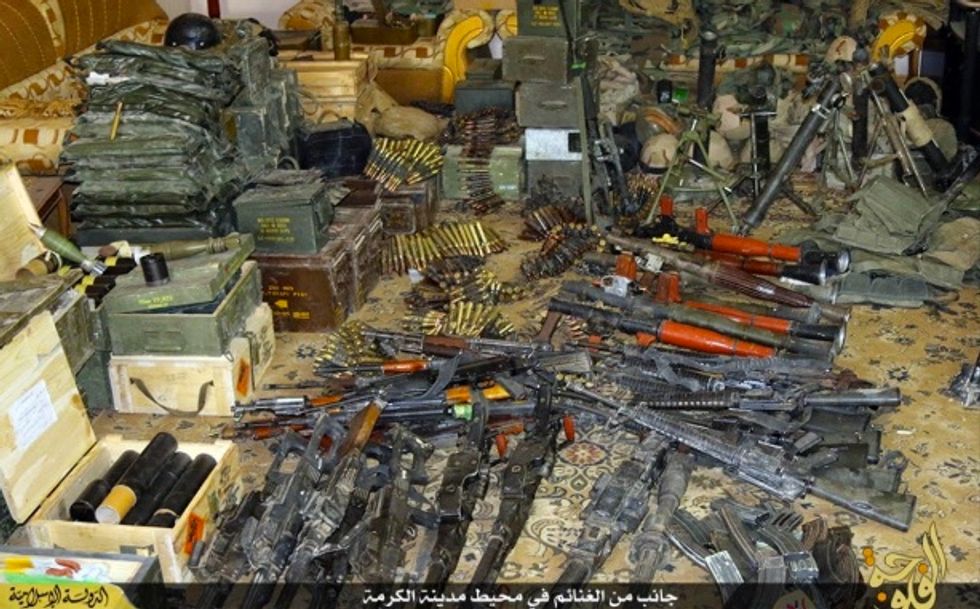 The Islamic State group showed off the vast amount of weapons it seized in the Fallujah area. (Image source: YouTube)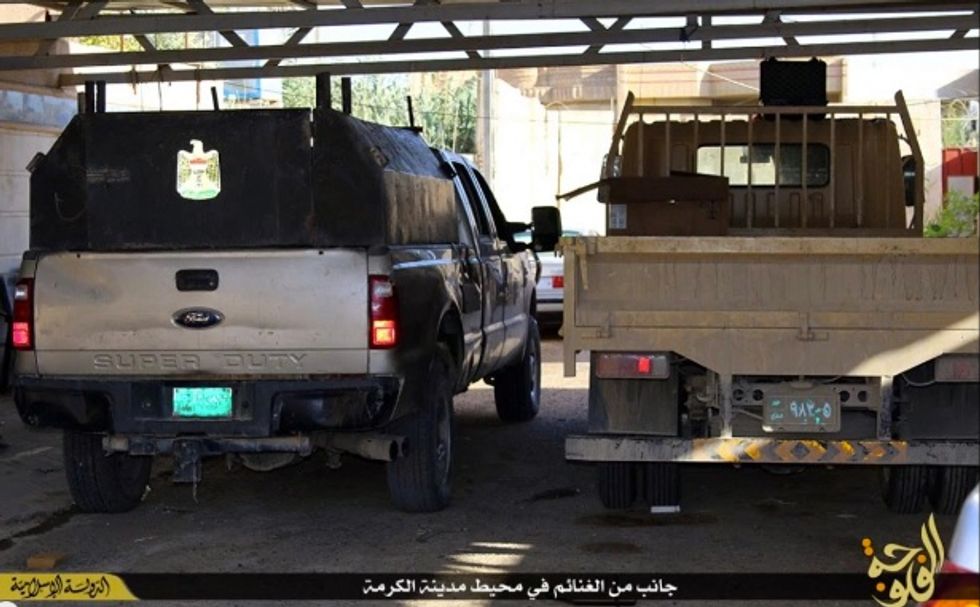 The militant group has seized vehicles and other equipment. (Image source: YouTube)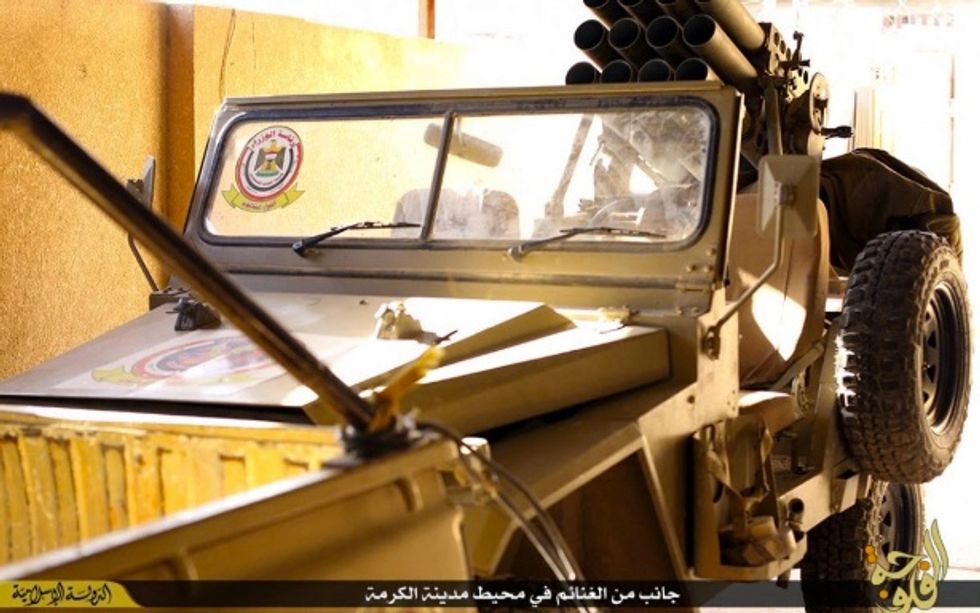 Image source: YouTube
The Iraqi military and Shiite militiamen over the weekend launched a counter-offensive against the Sunni jihadist group around nearby Ramadi, the capital of the Anbar province, to try to recapture lost ground.
The Islamic State group now controls most of Anbar, which shares a long border with Syria, where the militant group has also expanded its territorial gains, including seizing border crossings between the two countries.
Iraqi Prime Minister Haider al-Abadi told the BBC Monday that it had been a mistake to not guard the border more vigilantly.
"Not controlling Syria-Iraq border more closely was an error. Syria is in chaos which made IS [Islamic State] become stronger," he said.
The U.S. has continued to both train and equip the Iraqi military since the 2011 completion of combat troop withdrawal.
As Iraqi government troops have surrendered to the Sunni militia, American weapons have also fallen into the hands of the Islamic State.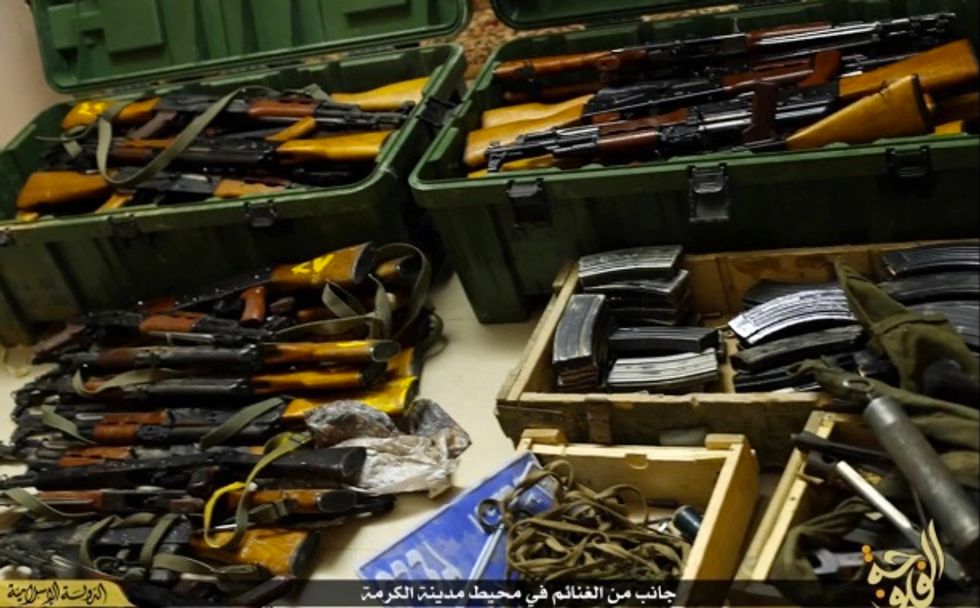 Vice President Joe Biden promised Iraq more training and equipment for its troops in the wake of recent territorial losses. (Image source: YouTube)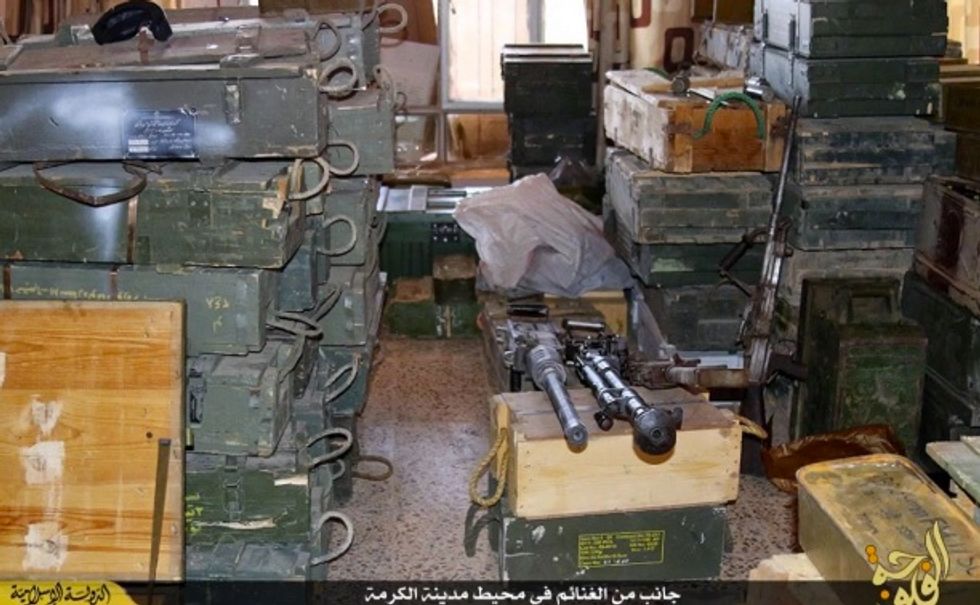 Image source: YouTube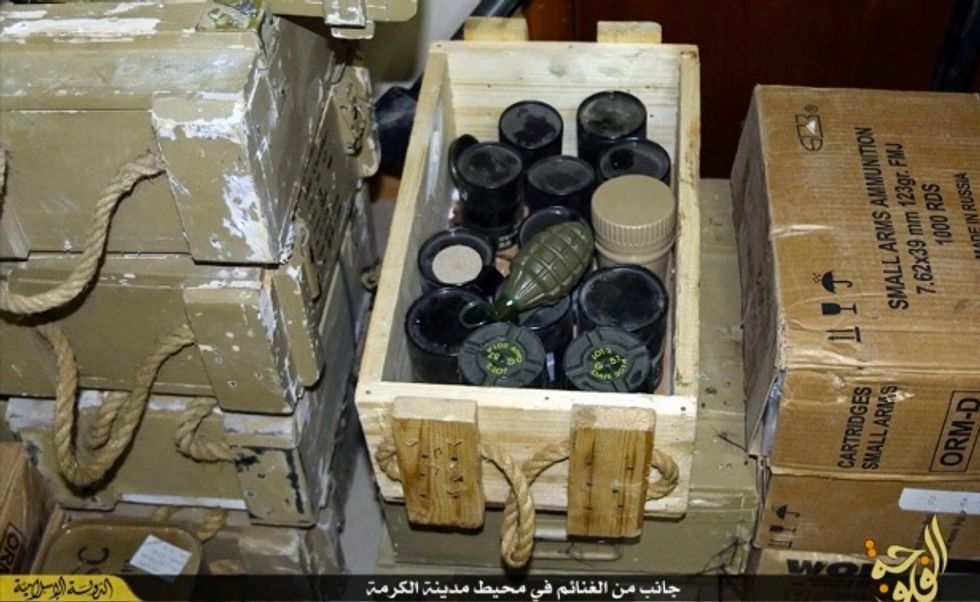 Image source: YouTube
Defense Secretary Ashton Carter  told CNN Sunday that Iraqi troops showed no will to fight in Ramadi.
"What apparently happened is the Iraqi forces just showed no will to fight," Carter said. "They were not outnumbered; in fact, they vastly outnumbered the opposing force. That says to me, and I think to most of us, that we have an issue with the will of the Iraqis to fight ISIL and defend themselves."
In an apparent effort at damage control following Carter's remarks, Vice President Joe Biden spoke with the Iraqi prime minister Monday.
"The Vice President recognized the enormous sacrifice and bravery of Iraqi forces over the past eighteen months in Ramadi and elsewhere," the White House said in a statement providing a readout of the call.
"The Vice President welcomed the Council of Minister's unanimous decision on May 19th to mobilize additional troops, honor those who have fallen, and prepare for counter-attack operations," the White House said, adding that Biden "pledged full U.S. support" for the efforts to recapture territory, including expedited training and equipment for Iraqi troops.
According to the BBC, an estimated half of Syria and a third of Iraq are under Islamic State group control.
(H/T: Daily Mail)