Bobby Crosby is a big Los Angeles Dodgers fan.
He brings a video camera to every game he attends, and over the weekend, he recorded himself catching a home run ball — "the perfect snow cone," he called it.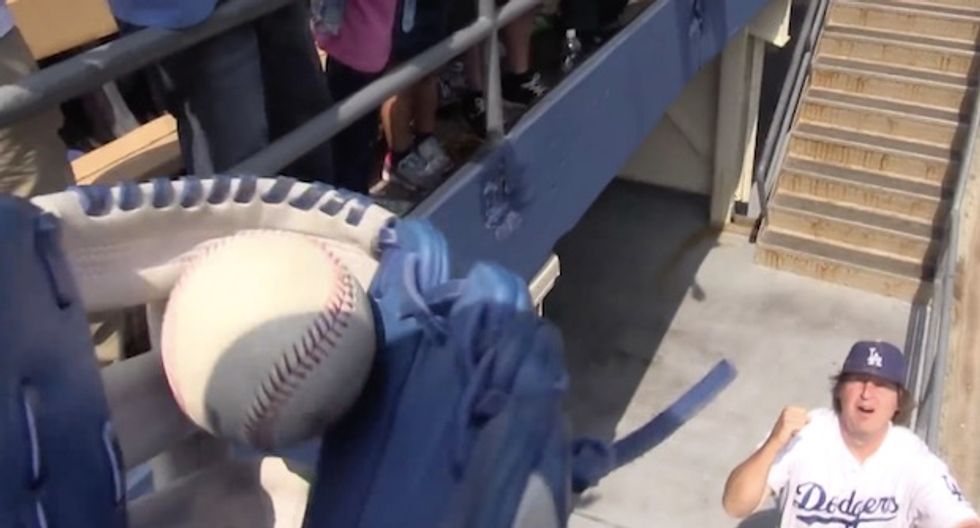 Image source: YouTube
After the catch, Crosby's grab was featured on the centerfield scoreboard screen as fans in the left field stands chanted, "MVP, MVP, MVP!"
Thanks to his "Dodgerfilms" YouTube channel, Crosby is known to many of the players and and tens of thousands of baseball fans.
Sunday's catch was captured and uploaded later that day — see it at the 2:25 mark:
This is far from the first home run caught by Crosby (he's got 22 home run catches) — it's not even his first homer caught this season. On May 2, Crosby caught a blast off the bat of Arizona Diamondback's Aaron Hill, which he posted on his YouTube channel as part of his coverage of the game.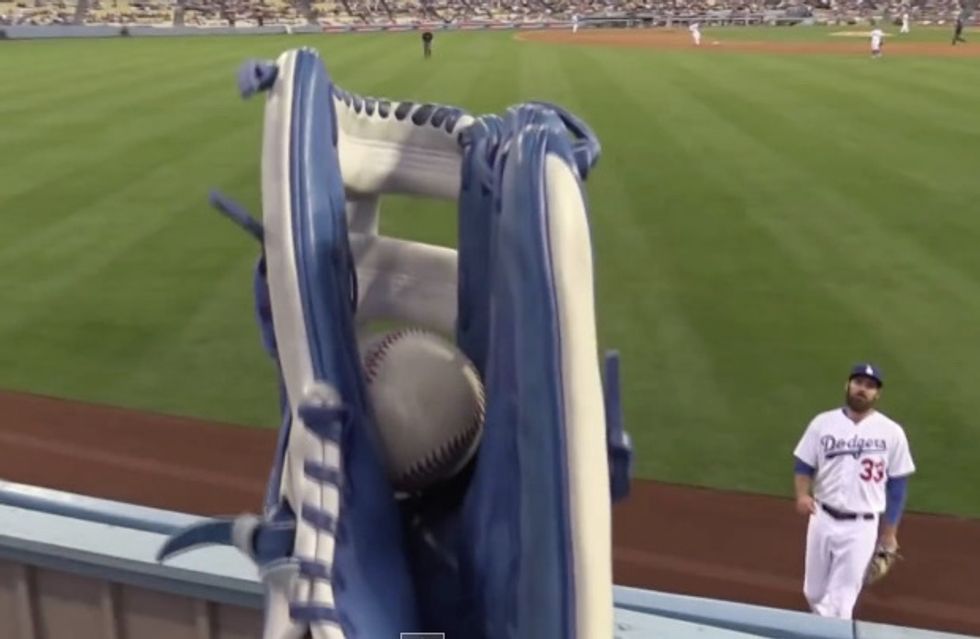 Image source: YouTube
Hall of Fame broadcaster Vin Scully spotted Crosby's catch and commented on it during the broadcast, later referring to Crosby's video obsession as "the selfie of all selfies."