A halftime game of tic tac toe ended in a draw after one of the contestants failed to make the winning move.
The game, which took place as the Houston Rockets took on the Golden State Warriors, followed normal rules, but had an added twist: it required each individual to score a basket before being allowed to make a move.
A few moves into the game and the person with the O's had two spaces secured, only needing a third to win. That's when everything went wrong.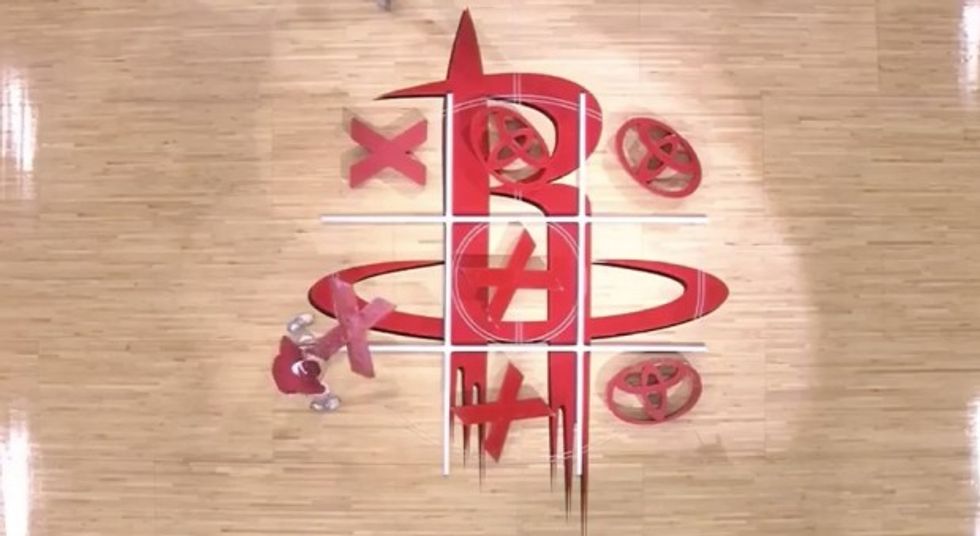 Image source: YouTube
Instead of the person with the X's blocking that move by making a mark in between the two O's, he chose to put his letter in another space giving his opponent an easy shot at victory.
Bad move, right? Well, it only got worse.
Instead of the individual with O's clinching the game by placing his mark in the spot to win, he oddly chose another space. The game ultimately resulted in a draw.
Mockery quickly ensued online.
"There are no words," one individual commented on YouTube.
"Epic fail," echoed another.
—
Follow Oliver Darcy (@oliverdarcy) on Twitter