A Houlihan's restaurant manager is out of a job after turning away a military veteran and his service dog from a restaurant outside Chicago over Memorial Day weekend.
Garrett Loughran served in the U.S. military for nine years, including completing three tours in Iraq. He has a 5-year-old Labradoodle, Hershey, to help with his PTSD symptoms.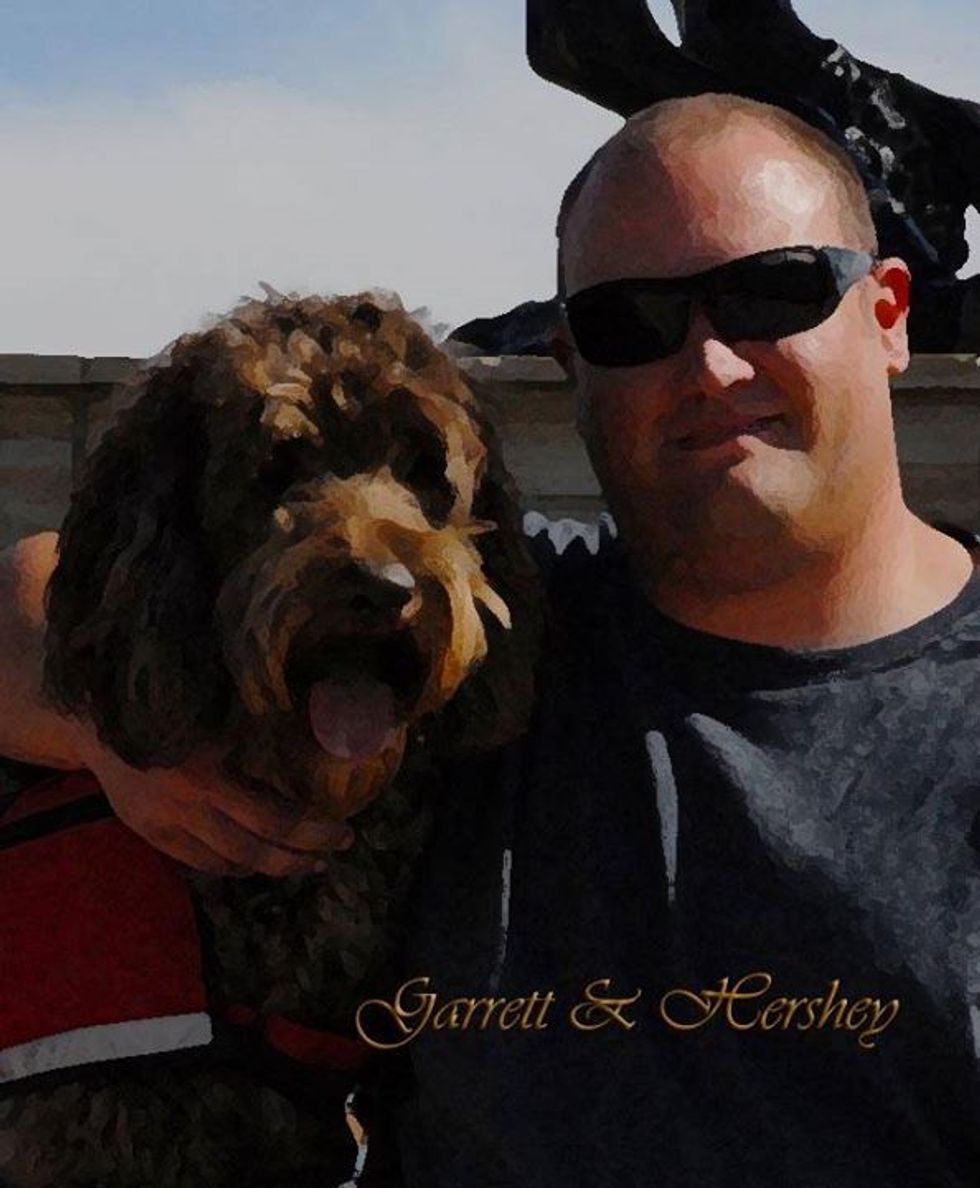 Image source: Facebook
Over the weekend, Loughran (wearing a shirt that identified his as a veteran), Hershey (sporting his red "service dog" cape) and Loughran's mom and dad tried to enter the Houlihan's in Algonquin, Illinois. Despite being told the dog was a service animal and something the veteran needed to have by his side, a hostess and the manager turned the family away.
The family found another nearby restaurant that welcomed them.
After lunch, Laura Willis, Loughran's mother, posted about the experience on Facebook. The story was shared and "favorited" several thousand times, with many commenters pledging to never patronize a Houlihan's restaurant again.
Amy Fasholt-Fisher, Houlihan's vice president of operations, said the company was "mortified" to learn what had happened to Loughran. In a formal apology carried by WGN-TV, Fasholt-Fisher said, "We are sincerely apologetic for the lack of respect and compassion that this veteran and his family experienced in our restaurant."
The manager was fired and the restaurant pledged to donate $2,000 to a military service animal organization.
Pets for Vets, the organization Houlihan's pledged to donate to, said in a statement that the money should go to a different group, Paw Pals Assistance Dogs, which likely trained Loughran's dog, Hershey.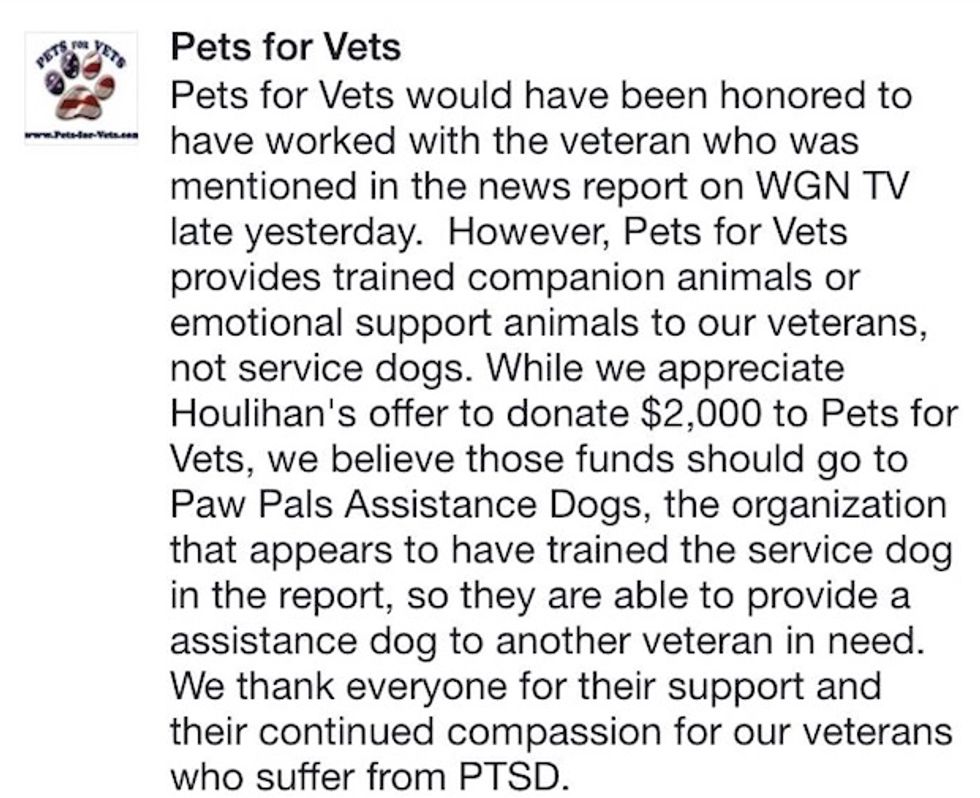 Image source: Facebook
—
Follow Mike Opelka (@Stuntbrain) on Twitter