From her staircase, Sarah Perez filmed the terrifying moment when the flood waters of the swollen Blanco River in Texas broke through the door of her Wimberley home.
"Oh no!" she screamed as water gushed into the first level of the home.
She filmed in silence as her belongings started to float in the water just a few feet below her now.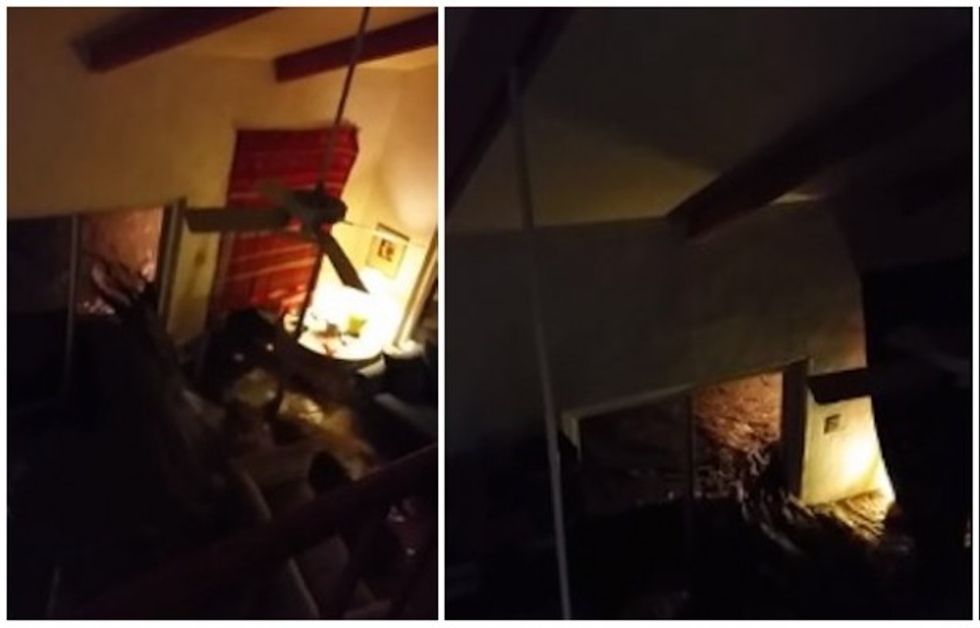 The Blanco River rose and rushed into the home of Sarah Perez in Wimberley, Texas. (Image source: YouTube)
"Oh no," she said, this time her voice breaking in fear. "Oh no. Oh no."
"It's OK," a man, identified by CNN as Ernie Perez, said. "It's OK."
After a few more seconds, Sarah Perez said, "Call 911?"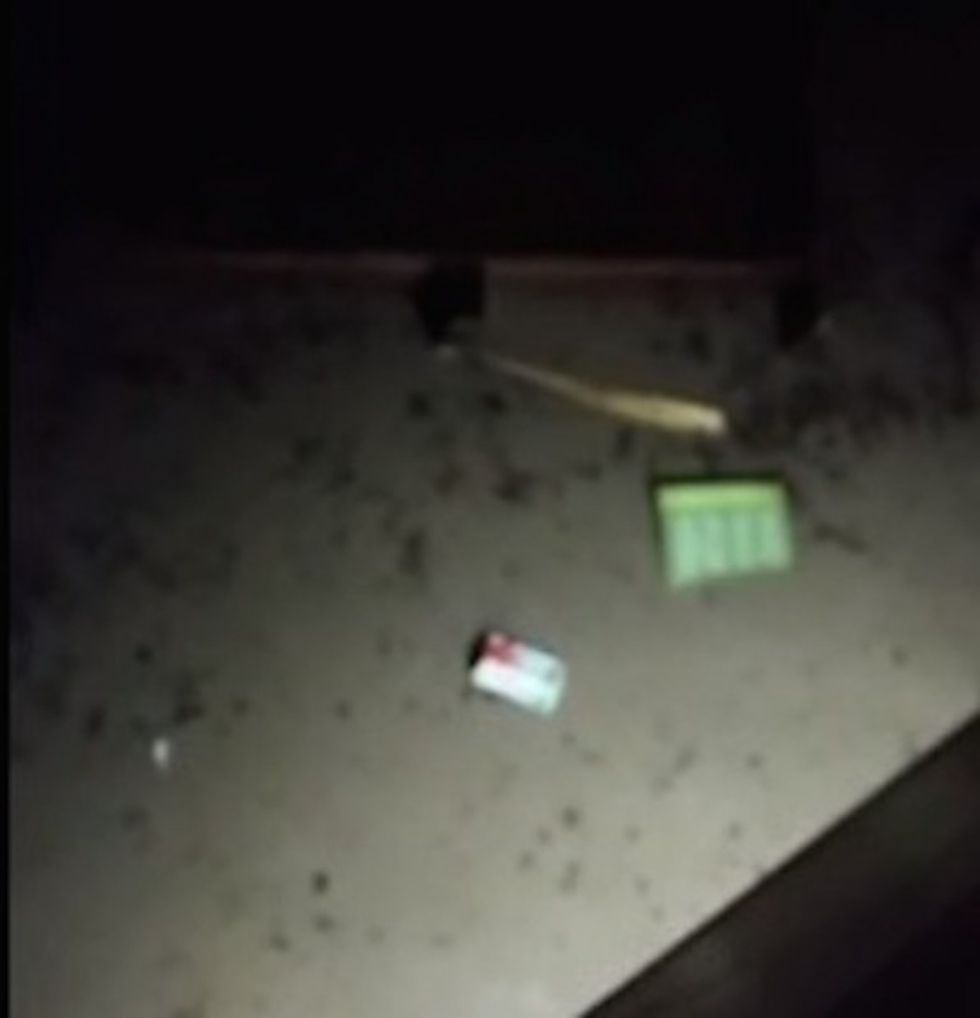 When the lights went out, someone turned on a flashlight and pointed it to the water below, now covering the first floor of the home. (Image source: YouTube)
"We're OK. 911 is not going to be able to get to us," Ernie Perez said in a calming tone. "We're OK, alright? Sarah, we're gonna be OK."
Watch the frightening video:
With a home on the same river ripped from its foundation and slammed into a bridge downstream the same night, the Perez family had reason to be afraid Saturday when the river crested.
But they were lucky. According to CNN, Ernie Perez said they could see flashing lights not too far away. It was a fire crew with trucks and a boat. He told CNN his brother used whistles to get their attention.
The Perez family was rescued.
The death toll in Texas and Oklahoma due to recent storms and flooding rose to at least 21 by early Thursday morning — 17 in Texas and four in Oklahoma — and 11 others were missing. In Houston, between 800 and 1,400 homes have already been damaged by the flooding. Thousands of homes were also damaged or destroyed in the central Texas corridor that includes Wimberley — 744 of them in San Marcos alone.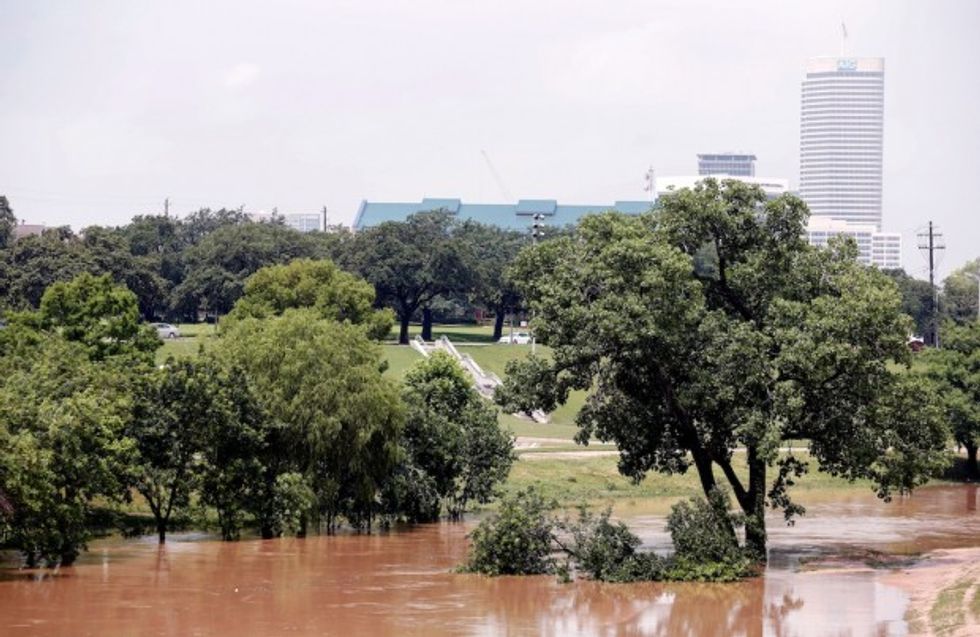 Trees are submerged at Buffalo Bayou park after massive flooding May 27, 2015 in Houston, Texas. (Eric Kayne/Getty Images)
Though the barrage of deadly thunderstorms that hit Texas this week has tapered off, various cities still aren't out of danger. Officials warned about possible flooding from rivers still swollen by the rainfall.
In suburban Houston, subdivisions along the San Jacinto River were expected to flood.
In Wharton, located southwest of Houston, residents in 300 homes on the west side of the city were asked to evacuate due to the predicted rise of the Colorado River. And in the North Texas town of Horseshoe Bend, about 250 residents were asked to evacuate, as the Brazos River was expected to rise above its flood stage.
—
The Associated Press contributed to this report.