Shooting legend Jerry Miculek is back with a fun video featuring him emptying a pair of double-barreled .45 ACP 1911 pistols — 20 rounds in under 1.5 seconds, according to the clip description.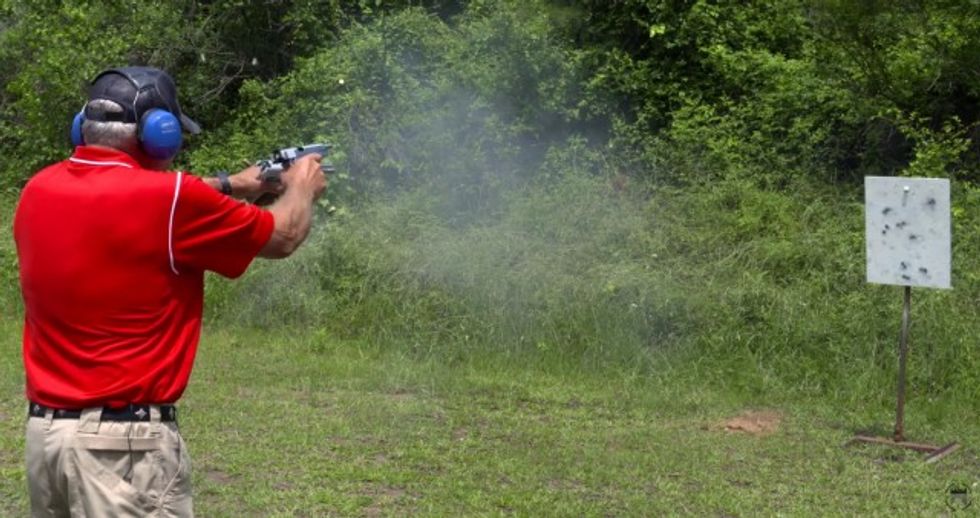 Image source: YouTube
"We're gonna make a lot of noise in a short period of time, waste a lot of ammo, have a good time," he said just before loading up.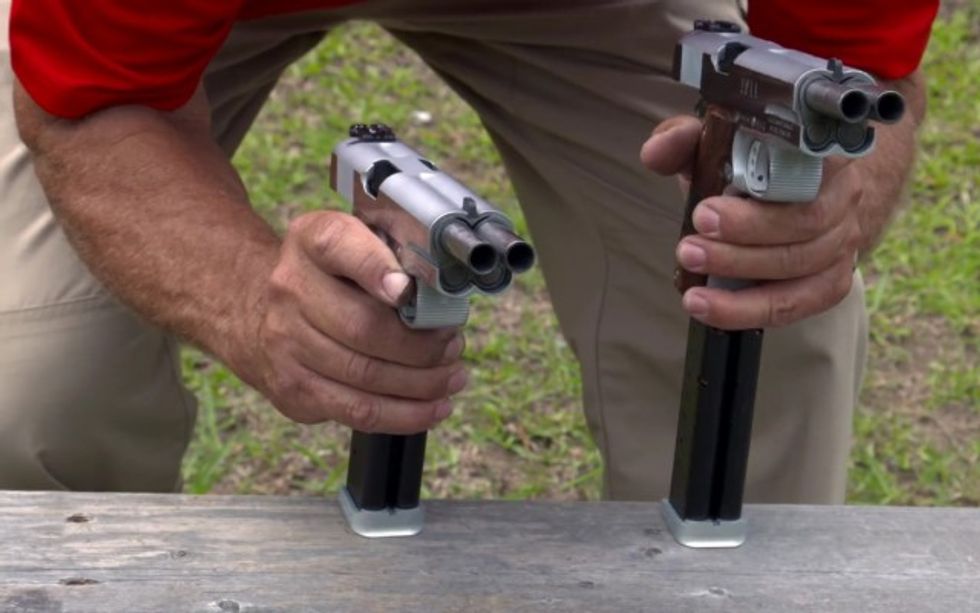 Image source: YouTube
"Here we go," Miculek warned. "Ten bucks worth of ammo, as fast as we can make it happen."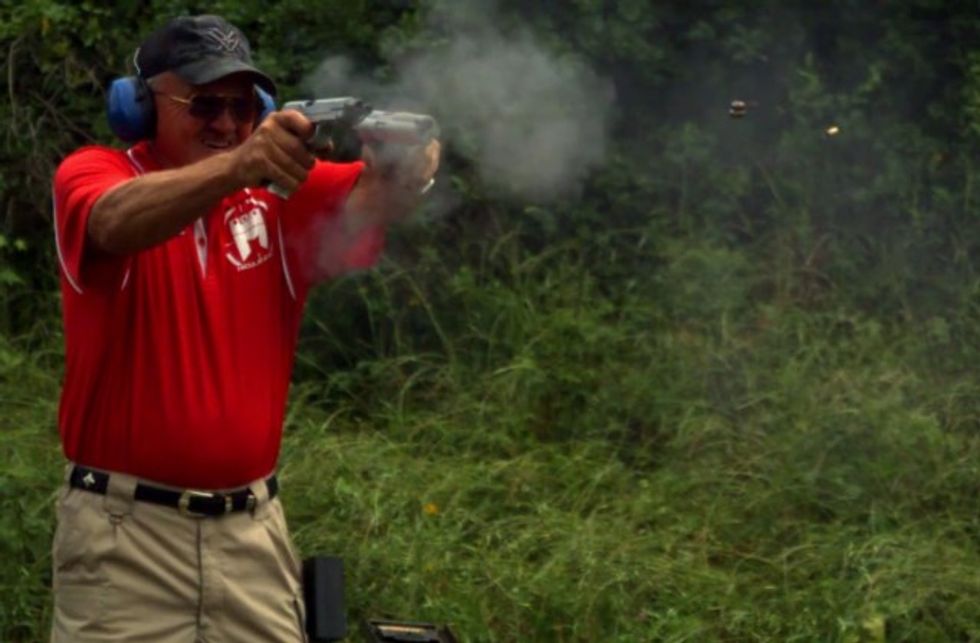 Image source: YouTube
But don't go away 'til you watch the slow-motion replays.
"That's a lot of fun right there, guys," Miculek said.
Check it out:
—
Follow Dave Urbanski (@DaveVUrbanski) on Twitter