Police dashcam footage captured the moment a massive electric streak bolted from the sky and struck the bridge a Mississippi officer was driving on, barely missing his patrol car.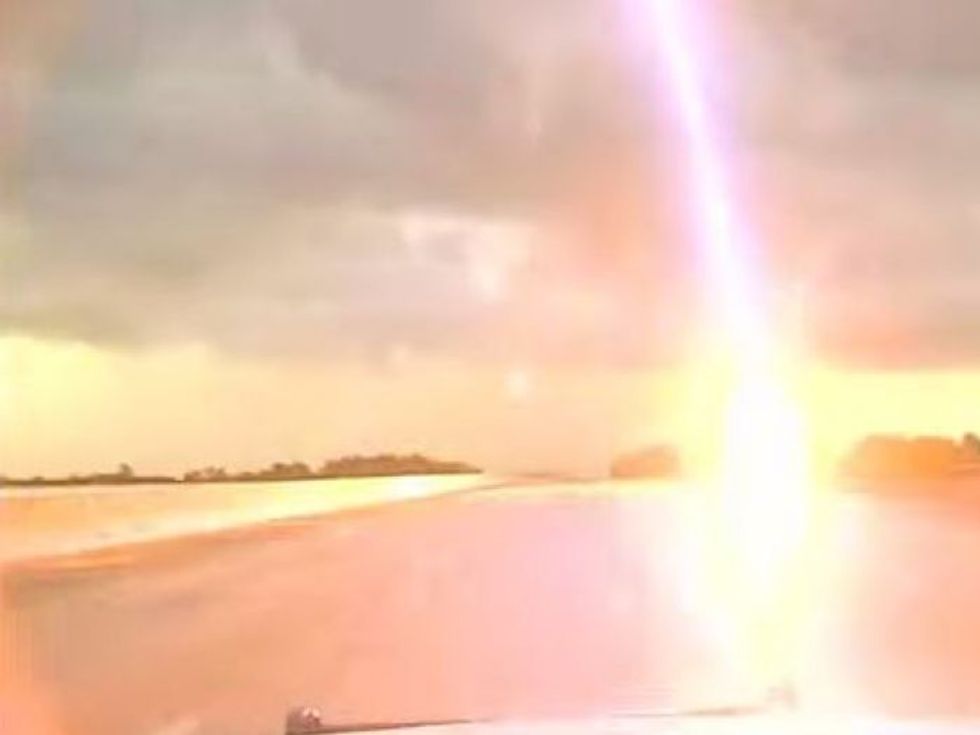 Image source: YouTube
Sgt. Mark Rodriguez was driving over the Tchoutacabouffa River in Gautier, Mississippi, early Tuesday when the incredible phenomenon was caught on camera. Rodriguez told WLOX-TV the lightning nearly blinded him.
Rodriguez later returned to the bridge and discovered it had been partly scorched by the lightning.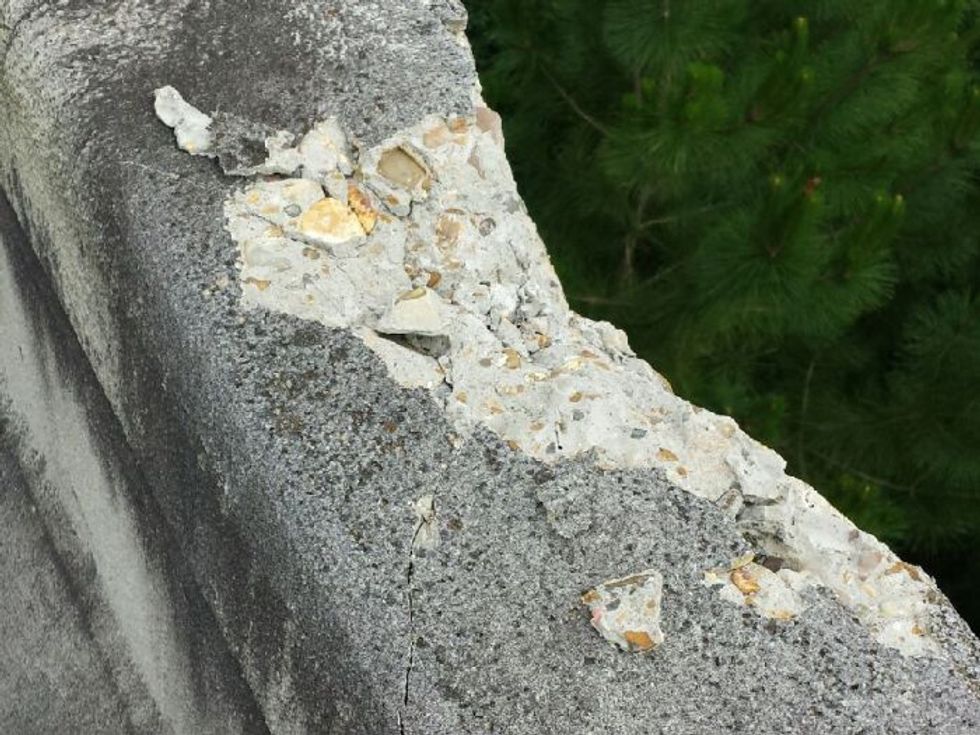 Image source: Gautier Police Department via WLOX-TV
See the incredible footage:
(H/T: LiveLeak)
–
Follow Jon Street (@JonStreet) on Twitter