Last year, Preston Lillis was so stressed about field day, an end-of-the-year event many schools host for their students, that he gave himself a migraine and didn't go.
Jill Lillis, Preston's mother, explained to WXMI-TV that her son has struggled with sports all of his life. The 10-year-old boy has Asperger syndrome, which is an autism spectrum disorder that, in addition to emotional effects, can also involve being "physically awkward."
Preston's fifth grade classmates at South Elementary School in Grandville, Michigan, though sought to make this field day a positive experience for him by surprising him with a win last Thursday.
As a group of girls chanted "Preston! Preston!" at the finish line, Preston lead a group of boys around the corner of a field in what the Grand Rapids Press called the marathon race.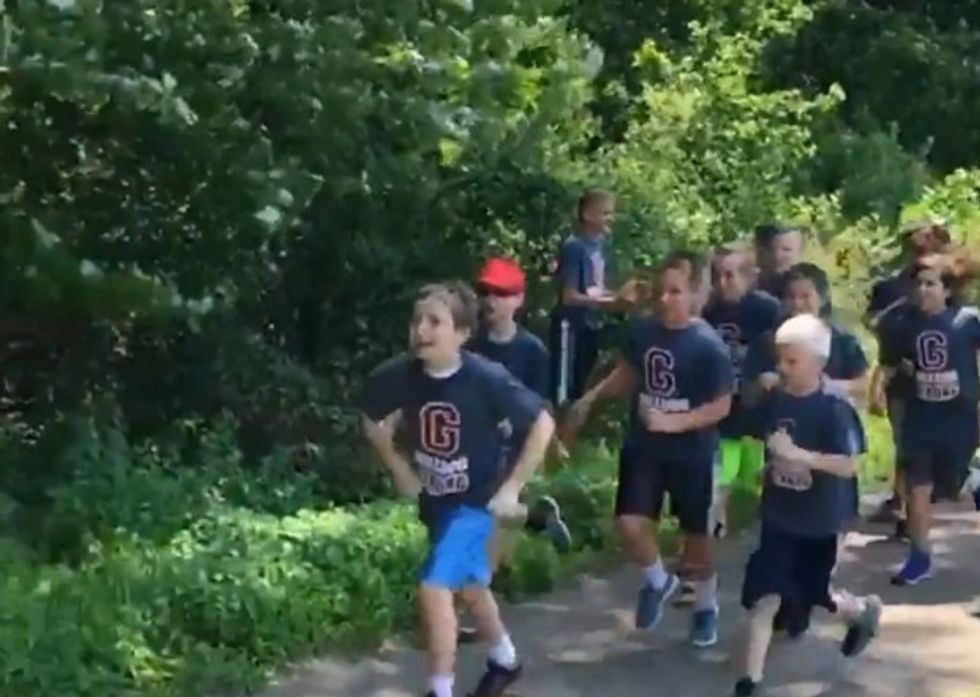 Image source: MLive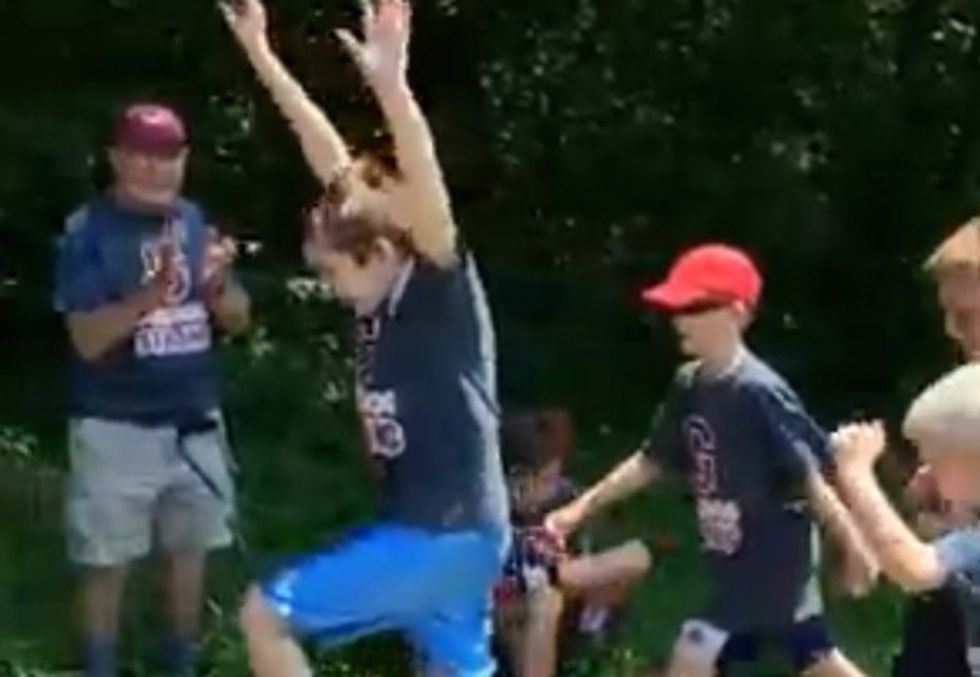 Image source: MLive
Arms raised and his tongue sticking out in glee, Preston crossed the finish line first.
"I started getting chills up my spine and the tears flowed freely," Preston's father, Tim Lillis, told the newspaper.
Watch the video the father took on his cellphone:
Jill Lillis told the Press that her son was still talking about the event even on Monday.
"He was pretty excited," she said.
The parents told both WXMI and the Grand Rapids Press that the actions of these students have put some of their fears about bullying to rest.
"We're so worried about bullying and we don't know how it will be in the future, but so far we have been very lucky with these kids," Tim Lillis told the news station. "So it's been nice because our teachers have been amazing. The principal is great, and everyone there has been on board."
Watch WXMI's report: