A 46-year-old man was dining at a popular Philadelphia restaurant on Saturday night when the sound of gunfire suddenly filled the air.
The bullet came right in his direction, striking the wood table he was eating at and missing him by inches. The bullet ended up in the wall.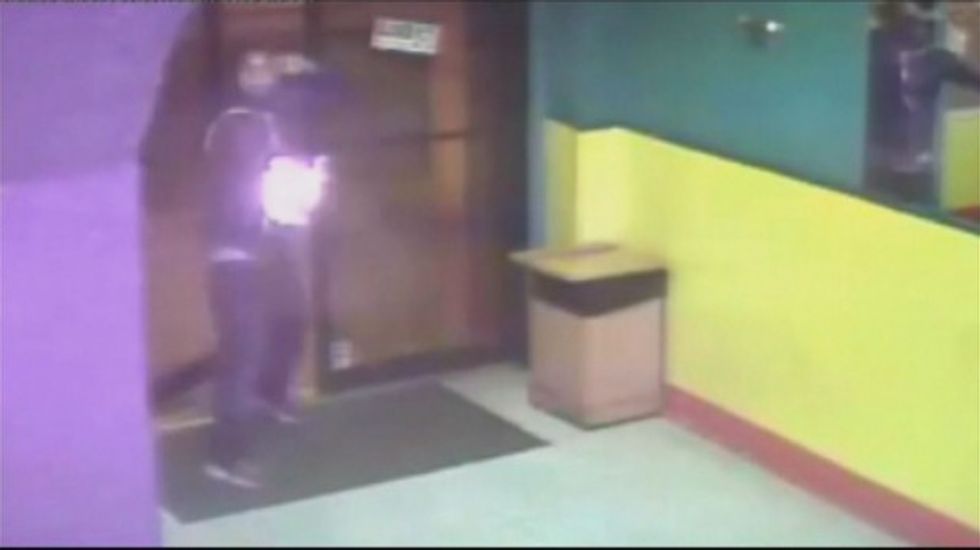 Screengrab via WTXF-TV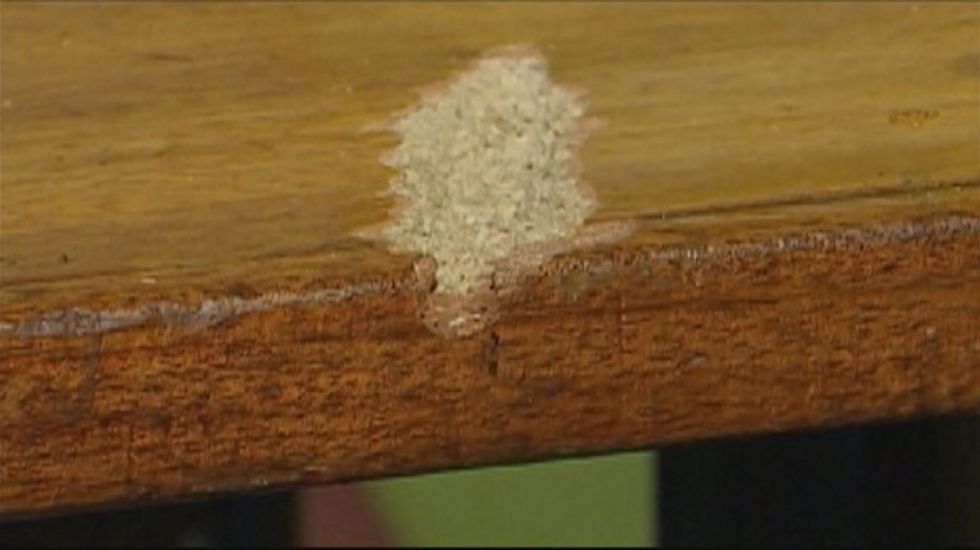 Screengrab via WTXF-TV
In surveillance video aired by WTXF-TV on Tuesday, two men are seen running into Jamaican American Restaurant followed closely by an armed suspect.
The suspect, a black male, is seen on video pointing his gun and firing off a shot. The two fleeing men apparently ran into a bar nearby and the gunman escaped.
FOX 29 News Philadelphia | WTXF-TV
Police are currently investigating the near-deadly incident.
As for the innocent man who almost lost his life, the owner of the restaurant offered him some free advice.
"I would be at church immediately," Oliver Longmore told WTXF-TV. "I would be at the church knocking for the door to open immediately."
---