Tennis fans watching the French Open on TV were left scratching their heads over a shadow that looked like an airplane flying backward over Roland Garros stadium.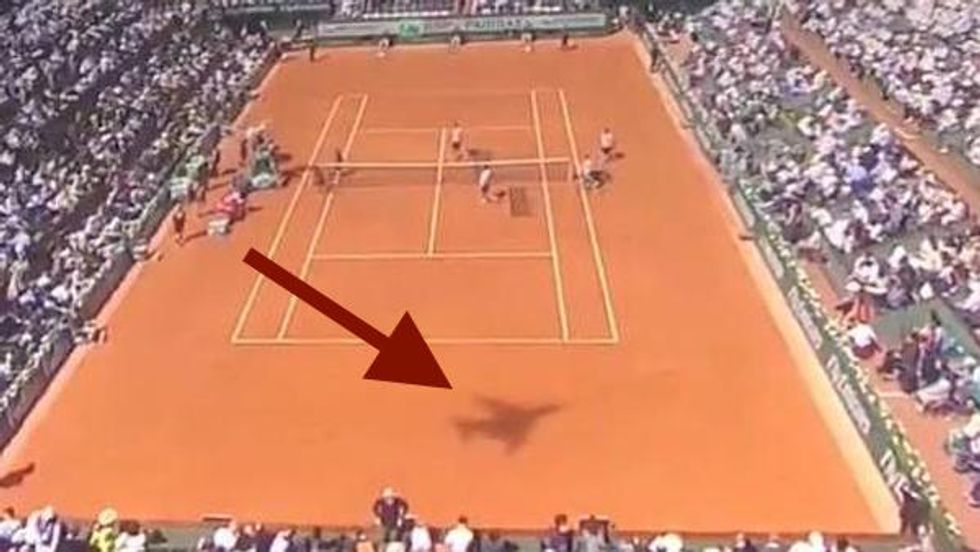 Image via Twitter
Can someone explain to me why the plane shadow is going backwards??? #FrenchOpen pic.twitter.com/skYtg9YfrN

— Zeb Goodman (@ZebG1996) June 1, 2015
Neither the announcers nor fans in the stands reacted to the odd phenomenon, but social media was a completely different story.
Did anyone see a shadow of a plane flying backwards just now? #FrenchOpen

— Erwin J. Badili (@MARDIGUS) June 1, 2015
But the odd visual isn't much of a mystery at all, and the reason fans, players and announcers never mentioned the shadow is because they were able to see what was causing it.
It was a robotic camera, rigged to fly over the stadium on wires, and mounted on a model of sponsor Emirates Airline's A380 aircraft. At about 150 feet above the ground, the shadows from the wires don't show up.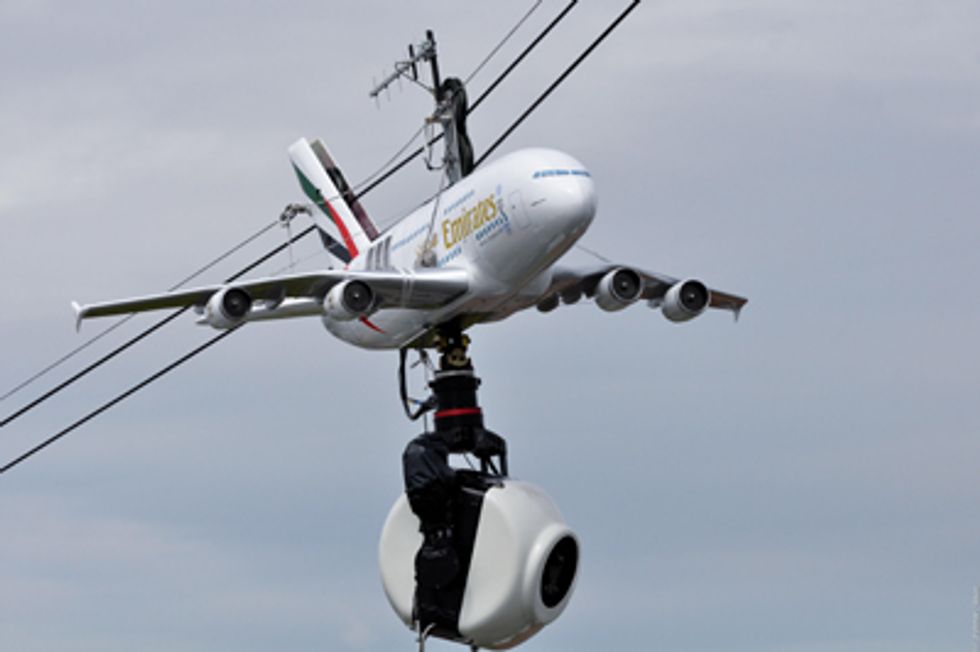 Image source: Emirates.com
Case closed.
(H/T: Yahoo Sports)
—
Follow Mike Opelka (@Stuntbrain) on Twitter