Two Austin, Texas, police officers had a close call with death when a man they believed to be suicidal set his car on fire as they approached his vehicle. The incident happened just minutes after 2 a.m. on Tuesday and police dashboard cameras caught all of it.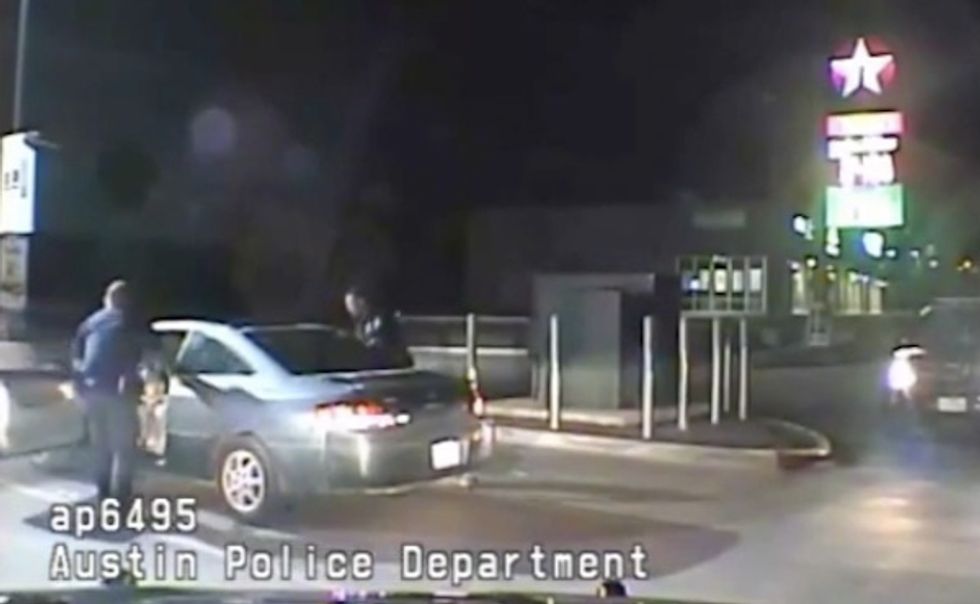 Image source: YouTube
Seconds after approaching the man and asking to speak with him, the suspect climbed into his car. Police followed him, opening the driver's side door as a flash is seen and a loud explosion can be heard.
The initial blast was powerful enough to throw the driver from the car and lift the officer off of his feet, sending him tumbling to the ground.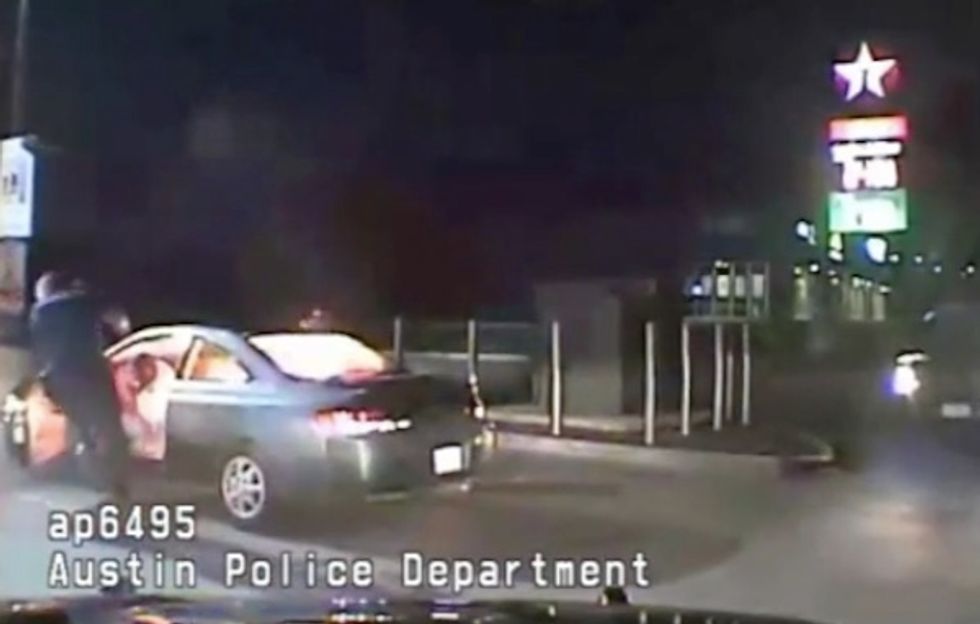 Image source: YouTube
After being thrown from the car by the force of the blast, the suicidal man actually got back into the burning car and tried to close the door. It appears the intense heat was too much for the man as he fell back to the ground in a second, screaming in pain.
Austin Fire Department Capt. Andy Reardon spoke with KXAN-TV about the extreme heat inside the car: "We're talking thousands of degrees inside there, you saw the force it created right there. For him to get back in the car like that, to do that, he was very dedicated on killing himself."
Despite being injured by the fire and explosion, the officers can be seen pulling the screaming man away from the car as flames engulfed the interior.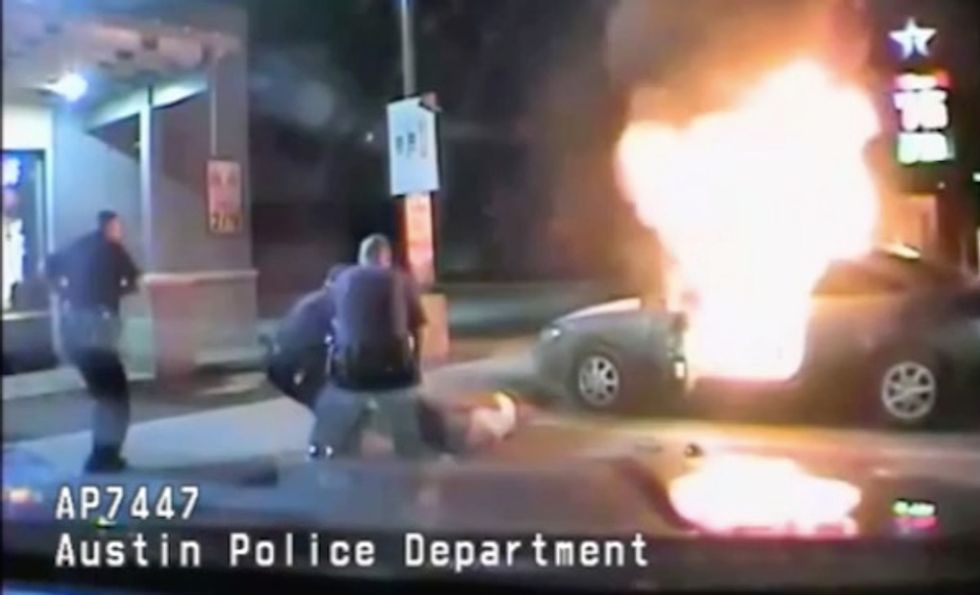 Image source: YouTube
Both officers had minor injuries from the blast and the fire. One was reportedly treated on the scene by paramedics. The other officer was able to drive to a nearby hospital, was treated and released.
The suspect suffered serious burns and reportedly has been transferred to the burn unit at Brooke Army Medical Hospital in San Antonio.
Watch the raw video taken from two different dashcams:
(H/T: KXAN-TV)
__
Follow Mike Opelka (@Stuntbrain) on Twitter.