(TheBlaze/AP) — Chinese state media said rescue workers have now righted the river cruise ship that capsized in bad weather on Monday night on the Yangtze River.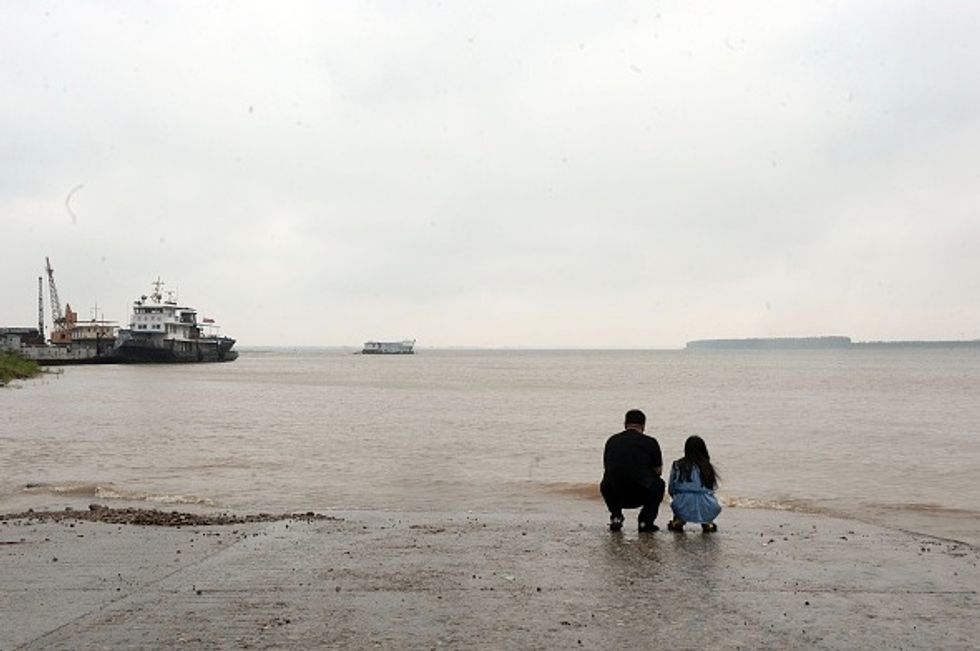 This photo taken on June 3, 2015 shows two relatives looking on toward the disaster site of the vessel Eastern Star in Jianli, central China's Hubei province. Relatives of more than 400 people missing after the cruise ship capsized on China's Yangtze river gathered at the disaster site on June 4, as rescuers breached the hull in a last-ditch search. (Image source: STR/AFP/Getty Images)
That will quicken the search for the more than 360 who are still missing from the accident. Nearly 80 bodies were recovered before the ship was righted. There were 14 survivors.
—
Follow Dave Urbanski (@DaveVUrbanski) on Twitter