Even though Apple only has its iPhone and iPad users' best interests at heart, its move to strengthen phone security by requiring a six-digit password, as opposed to just four, is not welcome by everyone.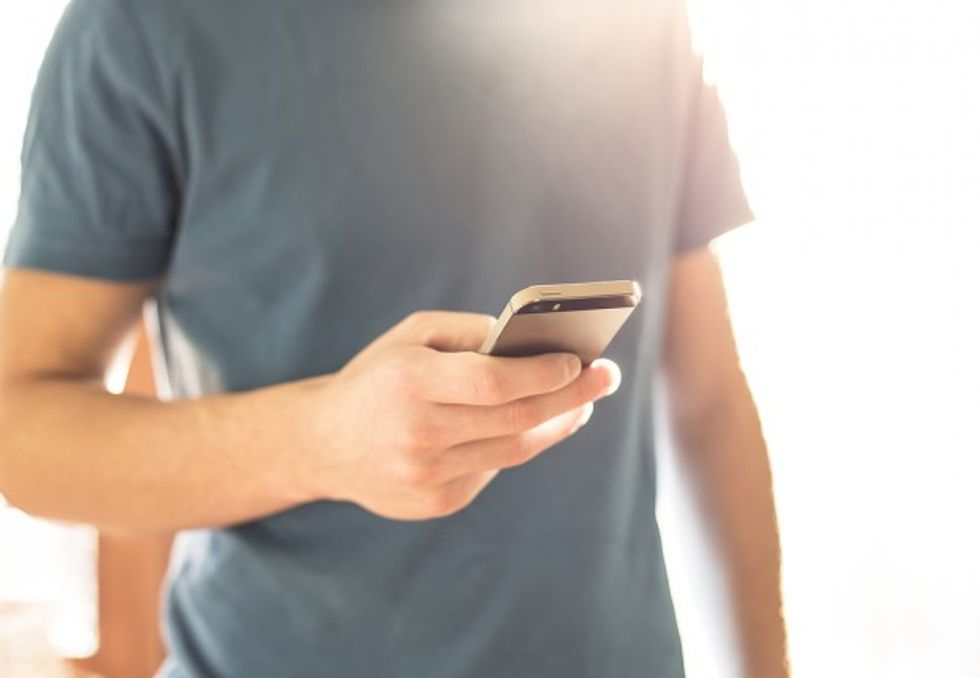 Photo credit: Shutterstock
This new unlocking requirement on iOS9 was announced at Apple's annual software conference Monday.
"The passcodes you use on your Touch ID–enabled iPhone and iPad will now have six digits instead of four," Apple's website stated. "If you use Touch ID, it's a change you'll hardly notice. But with one million possible combinations — instead of 10,000 — your passcode will be a lot tougher to crack."
That extra second it will take to tap two more numbers is not sitting well with some. Here's some of the reaction on Twitter:
IOS 9 SEEMS COOL BUT I DON'T WANT TO HAVE TO MAKE A 6-DIGIT PASSCODE

— jaz (@StaircaseDream) June 9, 2015
6 DIGIT PASSCODES NOW?!

— THANK YOU HARRY !! (@latersbabyhes) June 8, 2015
Ok Apple I disagree with the 6 digit passcode. My lunch number is only 4.

— Allie (@Sarah_Pinson) June 8, 2015
Some have explained that this change might even be a move to help crack down on people making double duty out of their bank card PINs, which are also four digits.
Hanni Fakhoury, an attorney with the Electronic Frontier Foundation, however, told Ars Technica that with cellphone theft on the rise, more digits to enhance a security code is a good practice.
"If this will deter violent crimes like robbery and secure information, than I'm all for it," Fakhoury said. "Plus, while it may make it more difficult for law enforcement, it won't make it impossible and they will still have lots of techniques at their disposal to get access to information on devices."
Other announcements at the annual conference included a $10-a-month music service is called Apple Music, which combines on-demand listening, a 24/7 radio station hosted by live DJs and a forum for artists to give fans behind-the-scenes content from upcoming releases.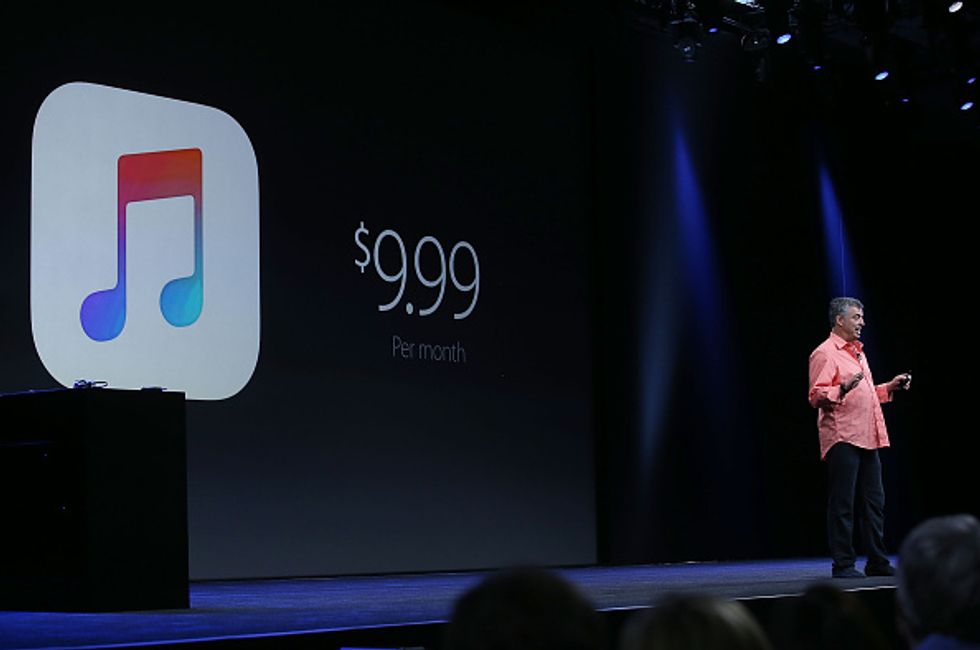 Apple's senior vice president of Internet Software and Services Eddy Cue speaks during the Apple WWDC on June 8, 2015 in San Francisco, California. Apple annouced a new OS X, El Capitan, iOS 9 and Apple Music during the keynote at the annual developers conference that runs through June 12. (Justin Sullivan/Getty Images)
The service will be launched later this month in more than 100 countries. It comes at a time when iTunes songs and album sales are falling, while streaming music leaders like Spotify and Deezer are gaining subscribers and revenue.
The music service was the biggest news of the company's five-day conference, but Apple also announced a host of new upgrades and services coming later this year to the operating software for its popular iPhones, iPads and Mac computers.
The new features including enhancements to Siri, the company's voice-activated digital assistant, as well as Apple Pay, Apple Maps and the Apple Watch. Executives also mentioned a new streaming TV service that Apple is reportedly hoping to announce later this year.
Analysts say the new services and upgrades, which will be available when Apple releases free updates to its iOS and Mac OS software this fall, are part of a broader strategy to make Apple's devices indispensable.
While many companies make smartphones and computers, "Apple's crown jewels are its software and online services," said analyst Daniel Ives, who follows tech companies for FBR Capital Markets.
Some of the new features could provide new profits for the tech powerhouse. But perhaps more importantly, they may help keep customers from defecting to rivals like Google, which showed off new features for its competing Android mobile software at its event last month.
—
The Associated Press contributed to this report.