A Detroit woman realized that she needed to be able to protect herself from criminals after a group of men broke into her home roughly three years ago. She turned to the Second Amendment, obtaining a concealed handgun license.
On Tuesday morning, Dietta Gueye's decision paid off. This time, she didn't hesitate on how to respond when she was targeted yet again, this time by five armed men who broke into her home while she slept. Gueye is a cancer survivor, which means she's a fighter.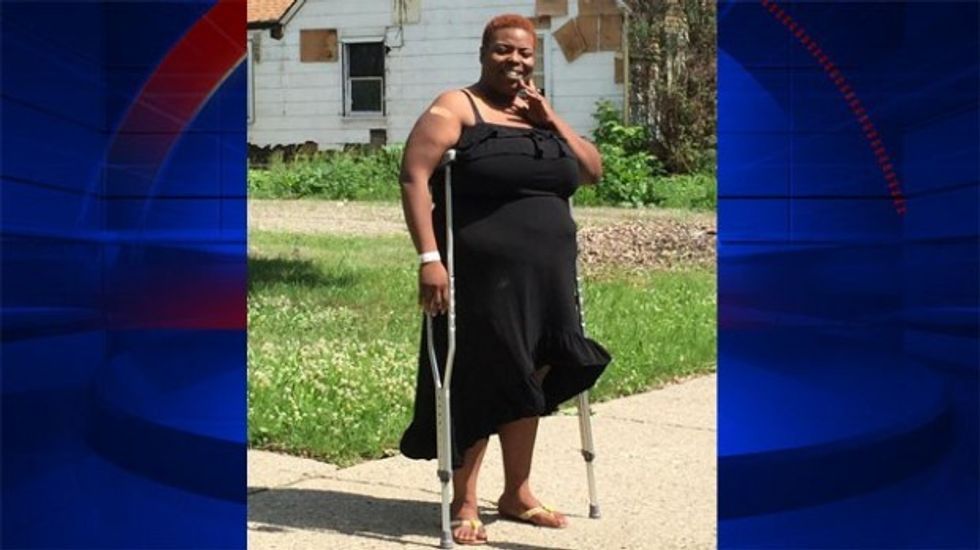 Screengrab via
"My first reaction was survival. My first thought was shoot," she recalled to WJBK-TV.
Gueye said she always keeps her gun by her side — actually inside the bed. She immediately opened fire on the suspects.
At least one of the men shot back, ultimately hitting Dietta in the thigh. Thankfully, the bullet went in and out without causing life-threatening damage. The bullet that went through the woman's leg ended up hitting a wall, just feet below a hanging rosary. The woman's mother believes God helped protect her daughter.
After surviving the terrifying incident, Dietta offered some valuable advice on the value of the Second Amendment when it comes to women.
"I just want to encourage a lot of women to get their CPL…And don't be scared if you've got to protect yourself and your life. Do not be scared," she said.
(H/T: Bearing Arms)
This story has been updated.
---