MSNBC's Melissa Harris-Perry made a claim Sunday during a segment on Women's World Cup Soccer that even her guest laughed off.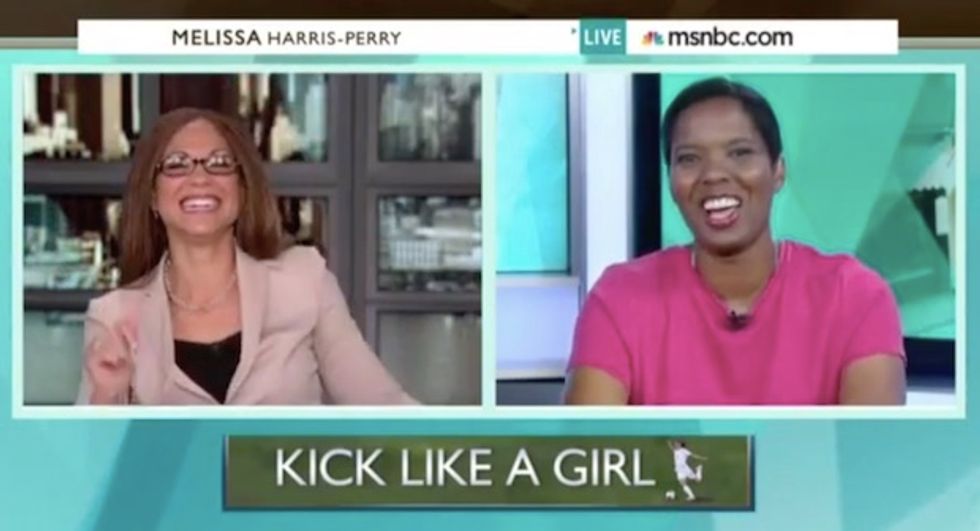 Image source: YouTube
After pointing out the discrepancy between the money paid to male and female professional soccer players — men average over $200,000 a year while women earn between $6,000 and $30,000 for a twenty-week season — Harris-Perry showed a full screen graphic illustrating the difference between what the Men's and Women's World Cup winners were paid.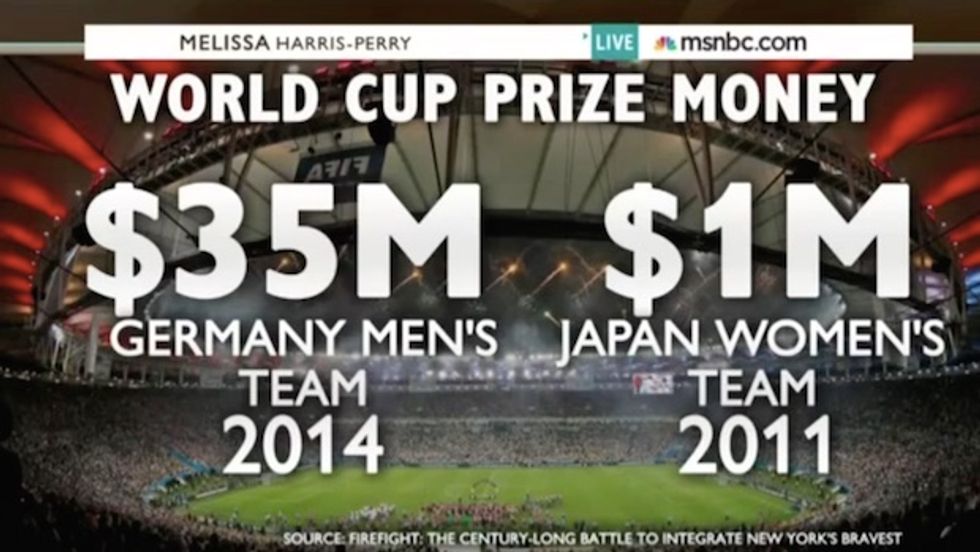 Image source: YouTube
Then, Harris-Perry pitched her idea.
"In 2016, we go completely dark on all media coverage of men's sports," she said.
The MSNBC host proposed a ban on all men's sports from all media for a full year. No television, no radio, no print coverage of men's sports for a full year.
Brianna Scurry, a former member of the U.S. women's soccer team, and Harris-Perry's guest responded with a polite, "I'm not so sure the major sponsors would want to agree with that whole plan..."
Watch the clip.
(H/T - Newsbusters)
__
Follow Mike Opelka (@Stuntbrain) on Twitter.