A man said he received a "mind-bending surprise" after pouring a can of Coca-Cola onto molten lead.
"What happens when you pour Coca Cola into a pan of molten lead? Obviously, ART occurs!" the man wrote on YouTube.
"I actually was hoping the Coke would boil off, and the syrup left behind would auto-ignite. However, a big surprise happened that even an art lover like me didn't expect!" he added.
The video, which had amassed more than 60,000 views at the time of publication, shows the individual first melt down lead with a powerful camp stove. He then poured a few drops of Coca-Cola over the molten metal before pouring the entire can.
The result? Some fairly cool art.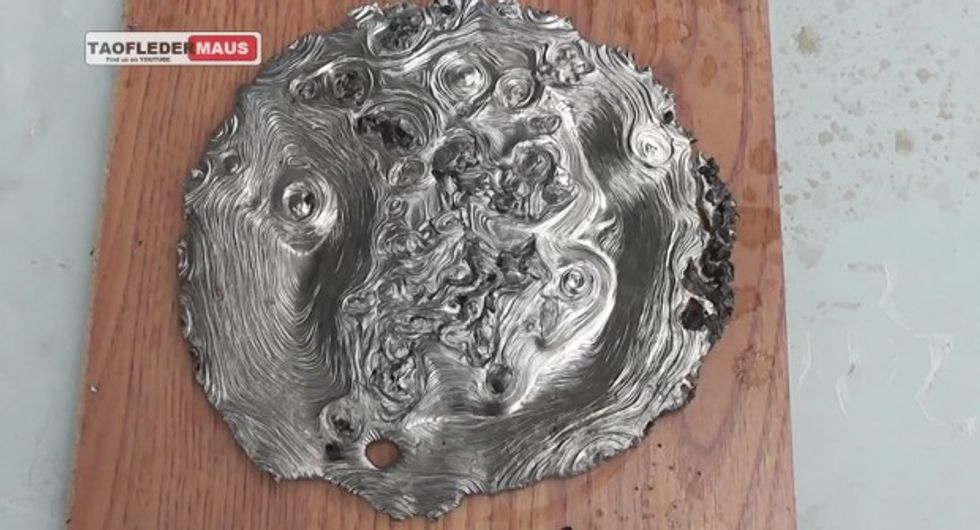 Image source: YouTube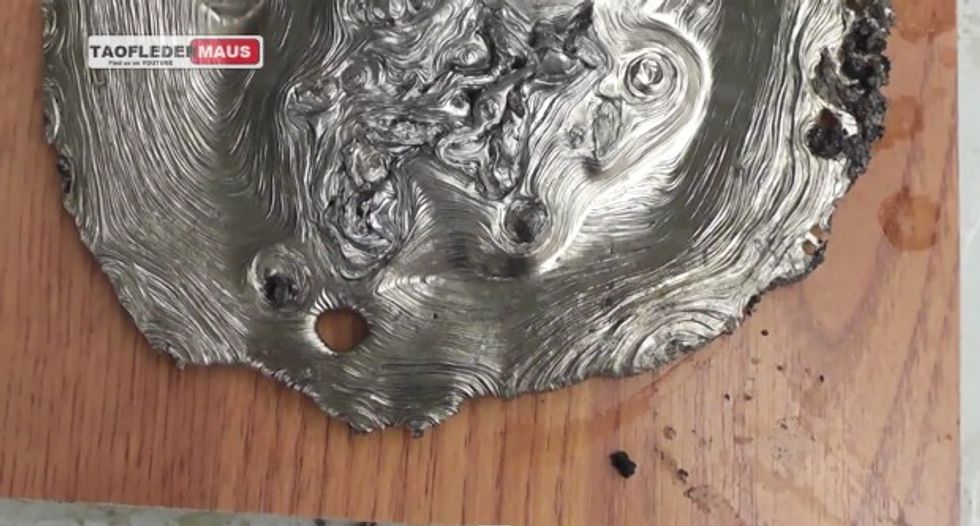 Image source: YouTube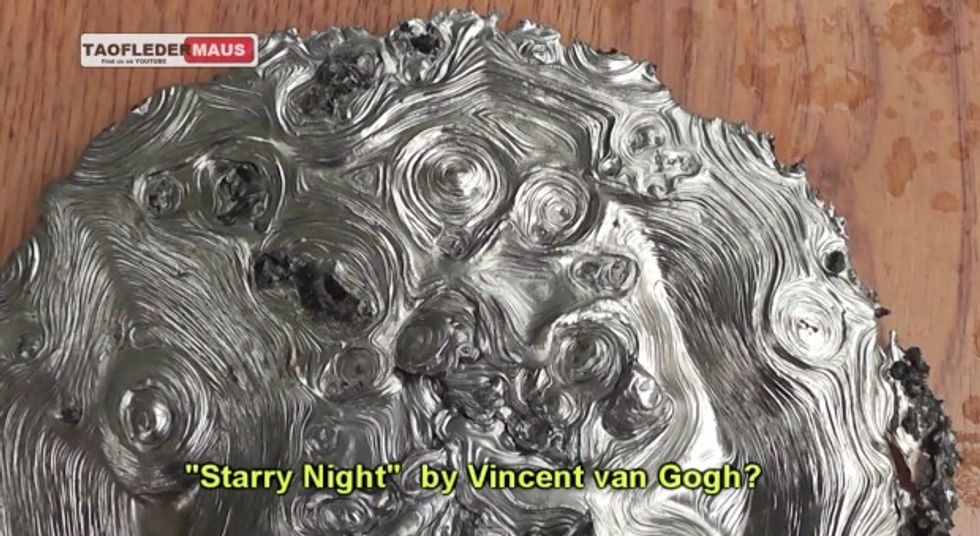 Image source: YouTube
"I've got to say, that was a little unexpected," he said in the video.
Science experiments with Coca-Cola are nothing new. A similar viral video showed viewers what happened when a bottle of the popular soft drink was boiled.
—
Follow Oliver Darcy (@oliverdarcy) on Twitter