A 911 recording obtained by an entertainment magazine seemingly reveals that an official with the Arkansas Department of Human Services attempted to visit the Duggar household in late-May.
The newly surfaced audio comes after "19 Kids and Counting" star Josh Duggar apologized for sexually abusing at least five underage girls, including four of his sisters.
The recording, obtained by In Touch Magazine, features a purported DHS official request the 911 operator send assistance so that authorities could check on a child at the Duggar's home in Tonitown, Arkansas, on May 27.
"Well, we're, um, Washington County DHS office and we're out here to, uh, we have, uh, an investigation, and, um, I guess they're, uh, not being cooperative, and we have to see the child to make sure the child is all right. So we just need police assistance or escort," the man on the call said.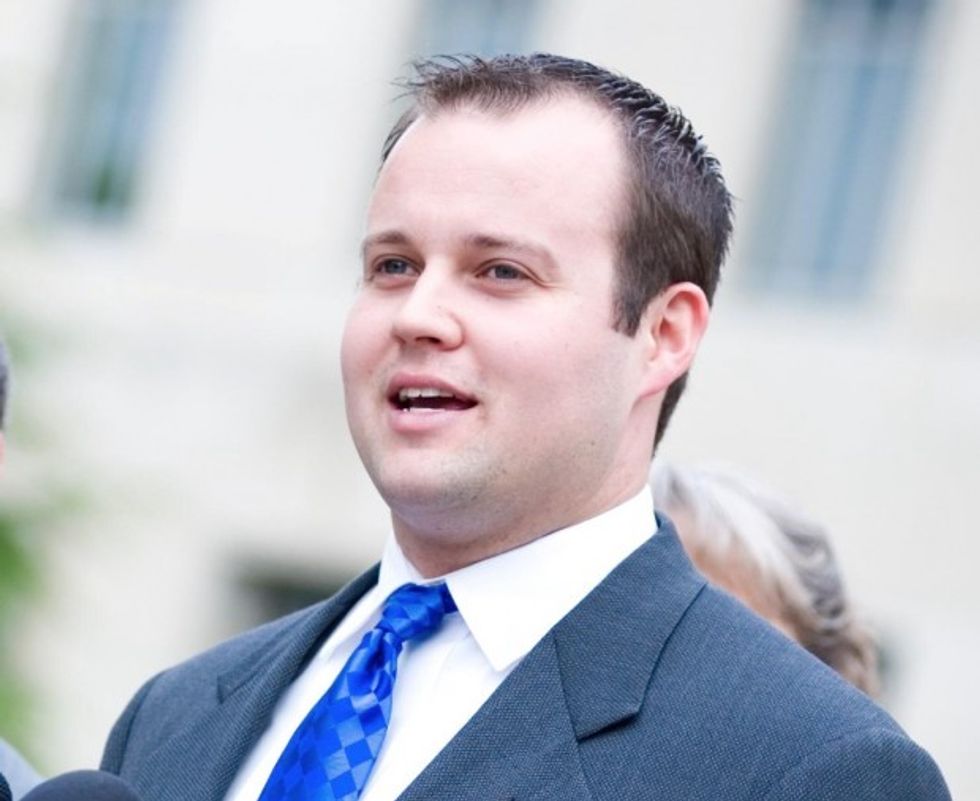 Josh Duggar (Image Source: Twitter)
The call ended after a transfer. It was not clear what was being investigated. No other details or information is known about the incident.
TLC pulled reruns of "19 Kids and Counting" and Duggar resigned his post at the conservative Family Research Council after the recent molestation scandal.
(H/T: USA Today)
—
Follow Oliver Darcy (@oliverdarcy) on Twitter