Colt Defense LLC announced Sunday night that the 179-year-old company is filing for bankruptcy.
The firearms company filed for Chapter 11 bankruptcy in the U.S. Bankruptcy Court in Wilmington, Del., and Colt officials say they plan to restructure financially during this time. This process, according to a press release on Colt's website, will allow for the "accelerated sale" of  the company's business operations in the U.S. and Canada.
"The plan we are announcing and have filed today will allow Colt to restructure its balance sheet while meeting all of its obligations to customers, vendors, suppliers and employees and providing for maximum continuity in the Company's current and future business operations," Keith Maib, Chief Restructuring Officer of Colt Defense LLC, said in the release.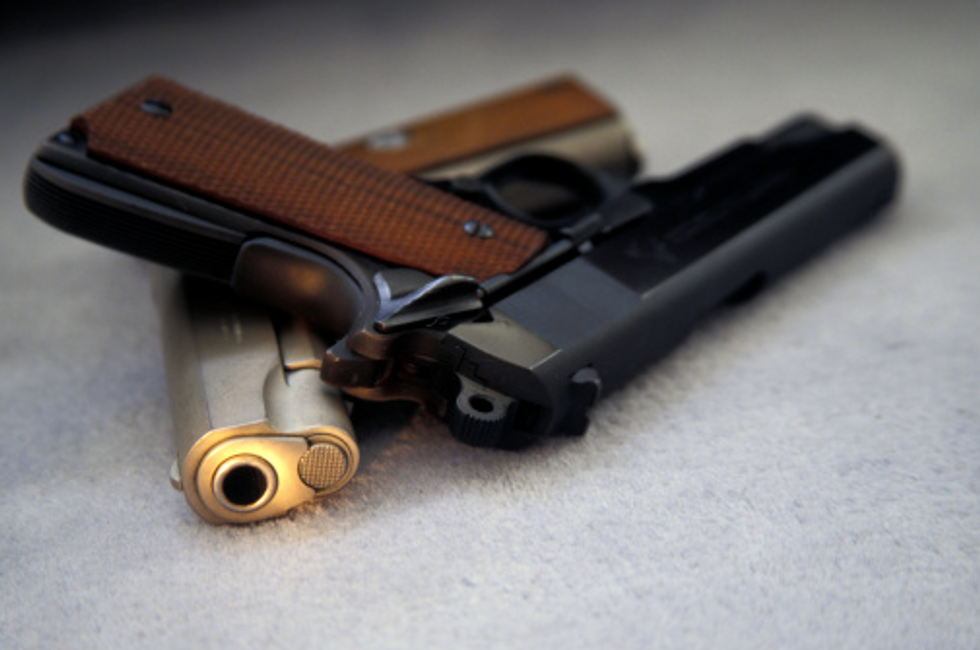 Colt 9Mm Commander and .38 - Super Combat Commander handguns (Getty Images/Education Images/UIG)
"Importantly, Colt remains open for business and our team will continue to be sharply focused on delivering for our customers and being a good commercial partner to our vendors and suppliers," Maib said. "We look forward to successfully executing on this plan, which provides a sound path of stewardship for an iconic American brand and the key stakeholders we serve."
According to Bloomberg, Colt, the maker of M4 and M16 military rifles, reported in an earlier filing that the company was struggling financially due to delays in U.S. government and foreign sales. A change in demand for sporting rifles and commercials handguns also reportedly contributed to the noted company's financial woes.
In the press release, Colt said Sciens Capital Management LLC will act as a "stalking horse bidder" for the company's assets and liabilities. Colt's current management team is to remain in place.
The company claimed its "present situation concerning customer confidence and its ability to meet current customer demands for finished rifles and handguns is fragile," according to the Wall Street Journal.
The WSJ also reported that Colt's debts and assets range from $100 million to $500 million.
According to Bloomberg, the company's financial troubles have been ongoing. Colt took out a $70 million rescue loan from Morgan Stanley in November.