Even a few of the typically jaded New Yorkers stopped and stared when they watched an NYPD parking enforcement officer lift the front end of an illegally parked cab into the air. But not everything was what it seemed -- it was all a setup.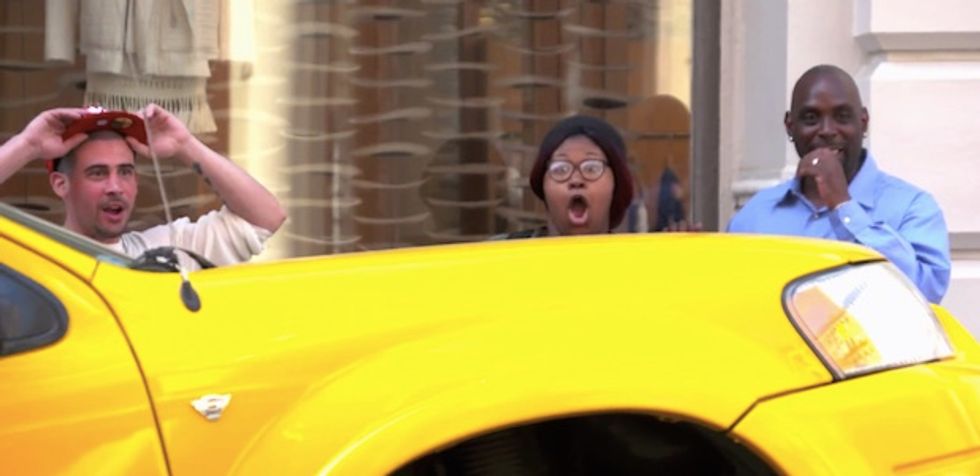 Image source: YouTube
The recent, elaborate stunt is the work of Thinkmodo, the same people who gave the world the massively successful viral video, "Devil Baby Attack" in early 2014.
The car-lifting trick was all part of a promotion for CarLister.com, a new website linking used car sellers with buyers.
CarLister's CEO, Bryan Harmon, chose Thinkmodo to create a viral campaign for the new company. He explained the science behind the elaborate trick to Mashable.
Thinkmodo engaged a special effects team to convert a 2005 Ford SUV into an easy-to-lift cab.
The SUV was given a new paint job, and look-a-like NY cab logos. The vehicle even had the typical, rooftop ad. This one was a subtle plug for Carlister.com.

Image source: YouTube
In addition to the paint job, the fake cab needed some significant changes not visible to the casual observer. The effects engineering crew removed the SUV's motor and placed over 5,000 pounds of steel plates in the back end. The weight shift made lifting the car's front end off the ground feel like lifting a 20-pound weight.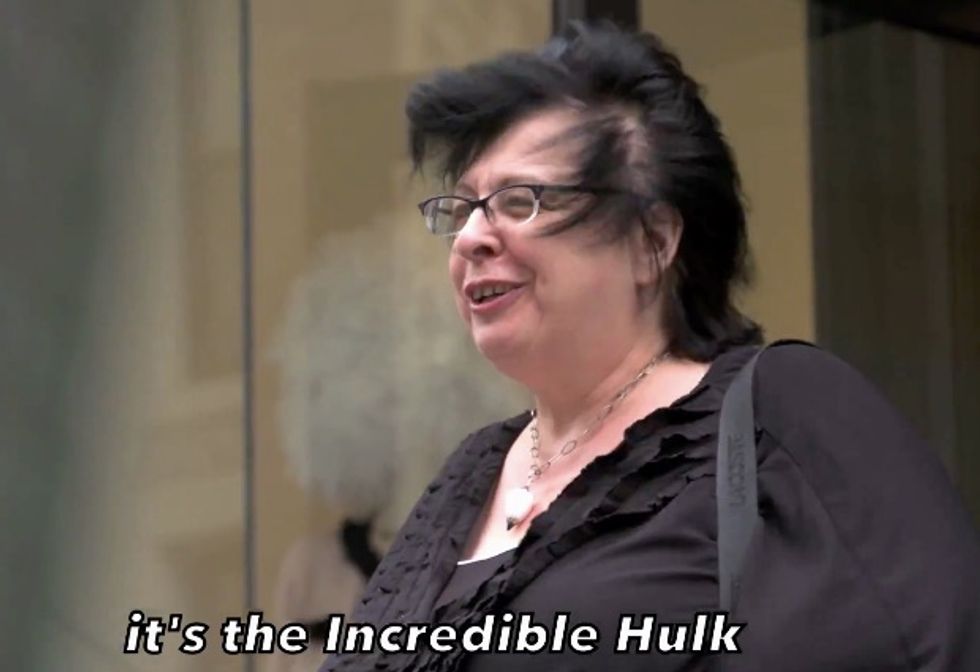 Image source: YouTube
The performer wearing the replica NYPD traffic officer uniform had to be coached on how to "sell" the effort needed to lift the car. She also needed to be wary of lifting it too high, or the cab could end up perpendicular to the street, resting on its back bumper.
We suspect, in addition to the fake traffic cop and the stuntman driver, some of the "surprised" faces in the crowd may have been in on the gag. However, at the end of the video, the trick is revealed and some of the stunned passersby were given the chance to lift the cab.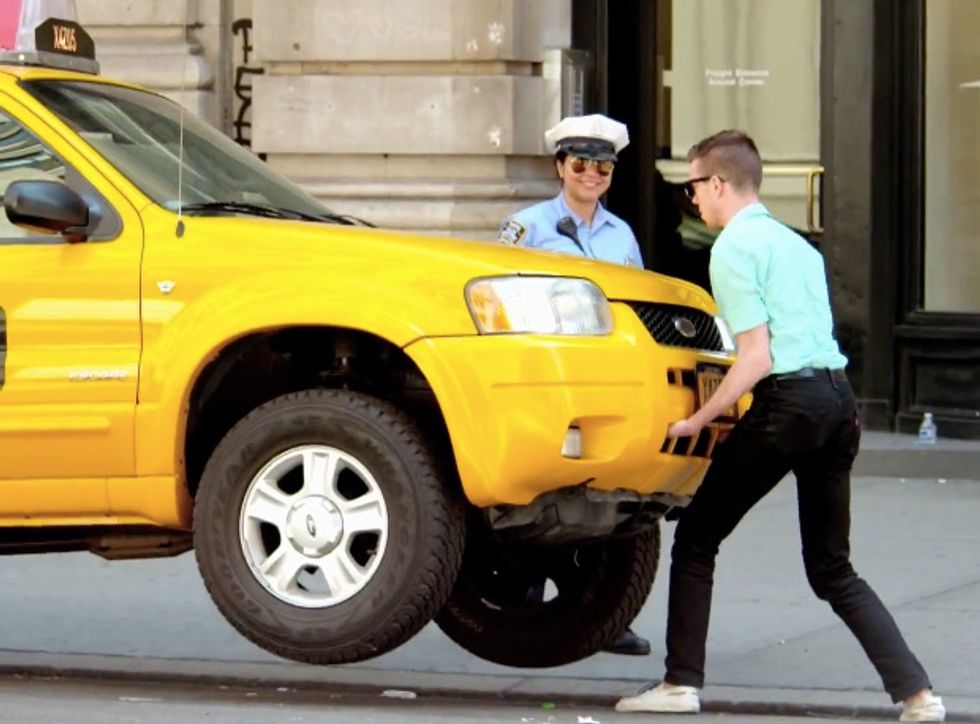 Image source: YouTube
Watch the trickery unfold:
(H/T: Mashable)
__
Follow Mike Opelka (@Stuntbrain) on Twitter.