TheBlaze Faith Editor (and infamous consumer of large quantities of alcohol) Billy Hallowell has the latest product outrage that many people of faith are tripping over themselves to criticize and demand it be pulled from store coolers.
I have a suggestion for a replacement brew -- one I learned of last week on The Mike O'Meara Show.
Think Smiling Irish Bastard, an ale from Geaghan's in Bangor, Maine, would appropriately raise the dander of the righteous?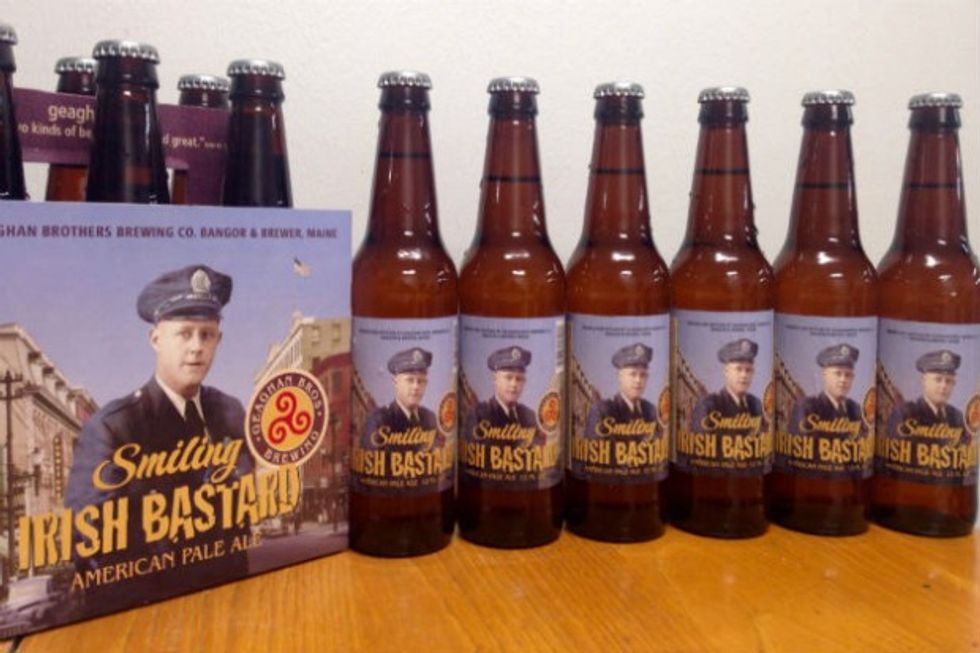 Cheers.