Little Lea is used to going up in the air with her pilot dad in a two-seater plane. You can see it on her face during the takeoff as she watches the ground get further and further away with little reaction.
This time though, she asked her father to kick it up a notch.
"Today, she ask me to make some aerobatic figure," the father, going by the username Aviation RL (ARL) on the video-sharing site Vimeo, wrote. "Let's have fun!!"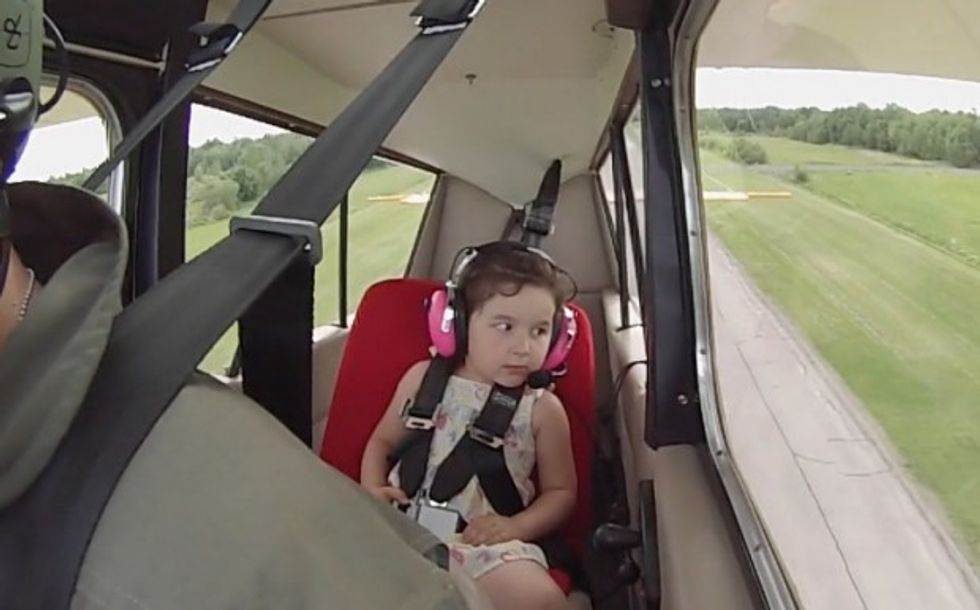 Lea is not so impressed with just taking off. (Image source: Vimeo)
Instead of her arms hanging placidly at her sides, when the 4-year-old's dad starts getting into more daring maneuvers, she hangs onto the side of the plane and laughs a giggle that's somewhere in between pure joy and a nervous wreck.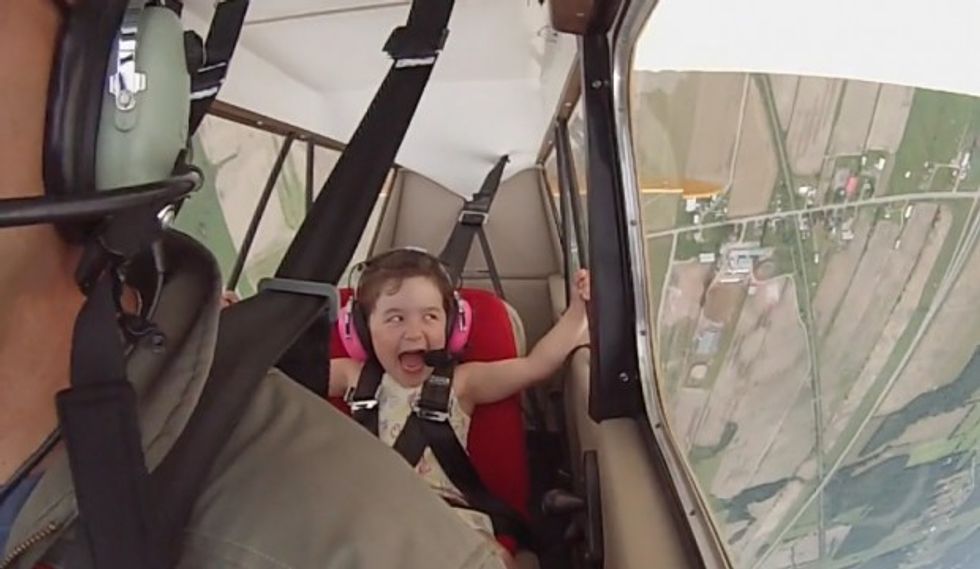 Image source: Vimeo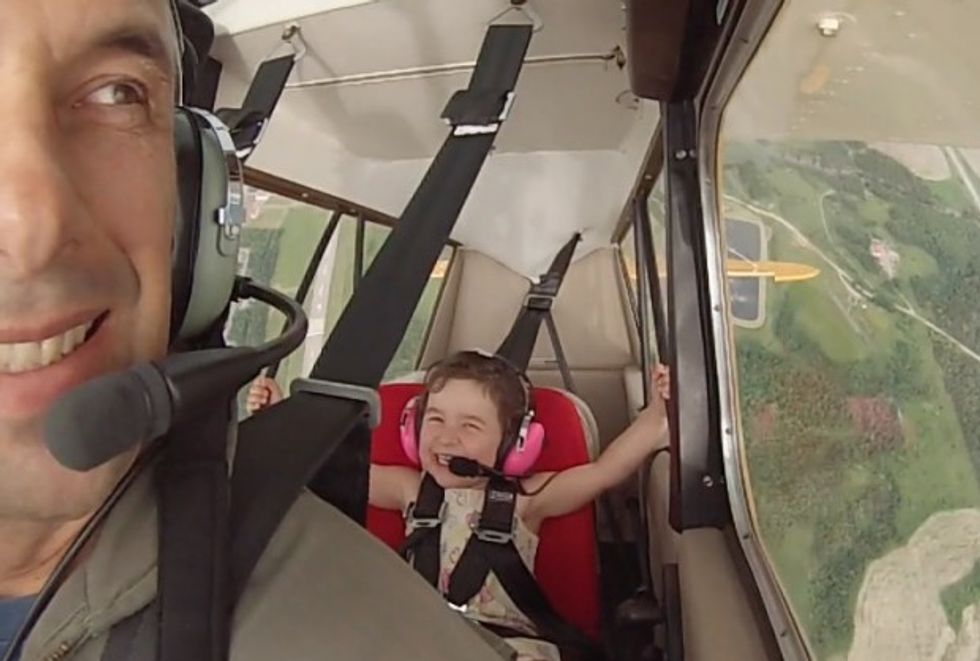 Image source: Vimeo
Watch Lea's reaction on her first aerobatic flight:
If you liked this video, you might also like to see the reaction on a young kid's face when his dad took him for a spin in his drift car. Check that video out:
(H/T: Sploid)