Attorney General Loretta Lynch said Wednesday she hears the "cries for justice" echoing across the country following a recent string of deadly police confrontations with black men.
"Every day, we seem to see an increasing disconnect between the communities we serve and the government we represent," Lynch said during her investiture ceremony in Washington. "But let me tell you what else I see. I see people speaking out in the time-honored tradition that has made this country stronger."
"In their cries for justice, I hear the belief that it can be attained and they would not cry out if they did not have faith that we would answer," she continued. "I see more in our law enforcement partners' quest for support. I hear the guardians call for tools to calm the waters, to keep the peace."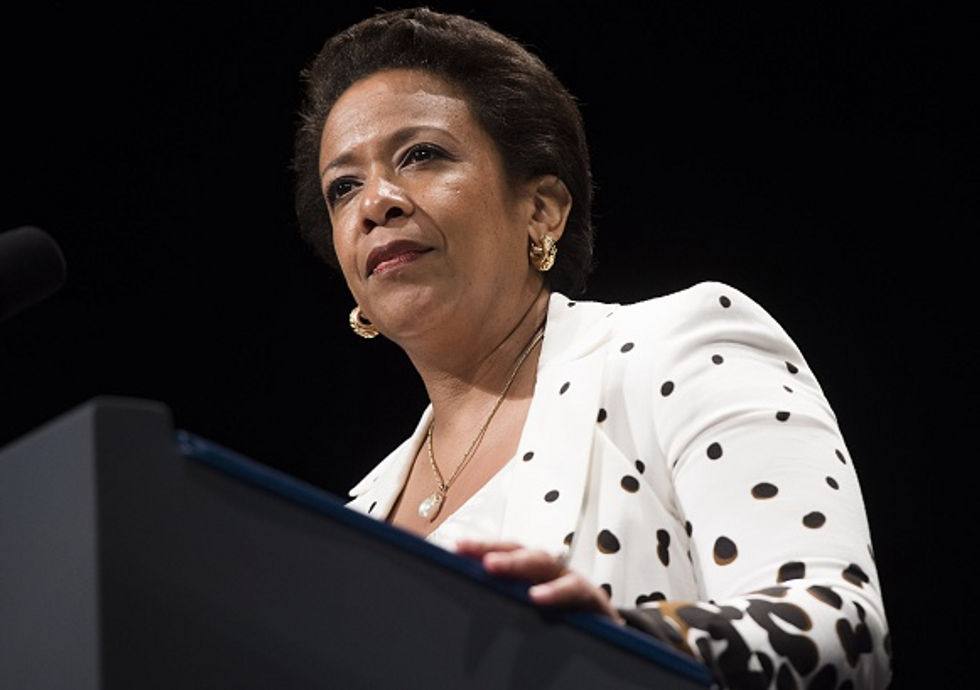 Attorney General Loretta Lynch speaks during her investiture ceremony at the Warner Theatre in Washington, D.C., June 17, 2015.  (SAUL LOEB/AFP/Getty Images)
Lynch took office in April at the height of the reaction to the death of Freddie Gray, who was fatally injured while in police custody. She has called for a federal civil rights investigation into the Baltimore Police Department. A similar investigation into the police department in Ferguson, Missouri, found serious civil rights violations against black residents.
President Barack Obama spoke briefly at the ceremony at the Warner Theater in Washington. Supreme Court Justice Sonia Sotomayor administered the oath as the attorney general placed her left hand on a Bible once owned by Frederick Douglas.
"Many of our greatest advances in equal rights, in human rights, have come after periods of heartbreaking events," Lynch said. "But they come because we choose not to give in to the twin pulls of revenge and retribution, but return to the law."
She called the Justice Department the "conscience of the nation" and gave a reassurance to police, some of whom have expressed under undue  pressure in the wake of recent high-profile police shooting deaths around the country.
"To the law enforcement community, I pledge that this department will be your partner as we work to carry out our highest mission, the protection of the people of this great nation," Lynch said.