The new $10 bill will feature a woman with Alexander Hamilton, the U.S. Treasury announced on Wednesday.
"The next generation of currency, starting with the new $10 note, will include various design features that celebrate democracy," the Treasury said in a statement. "In keeping with that theme, Treasury Secretary Jacob J. Lew has decided that the new $10 note should feature a woman who was a champion for our inclusive democracy."
Lew will announce who has been selected later this year. Eleanor Roosevelt, Harriet Tubman and Rosa Parks have all previously been suggested to be featured on U.S. currency.
The bill is expected to be unveiled in 2020.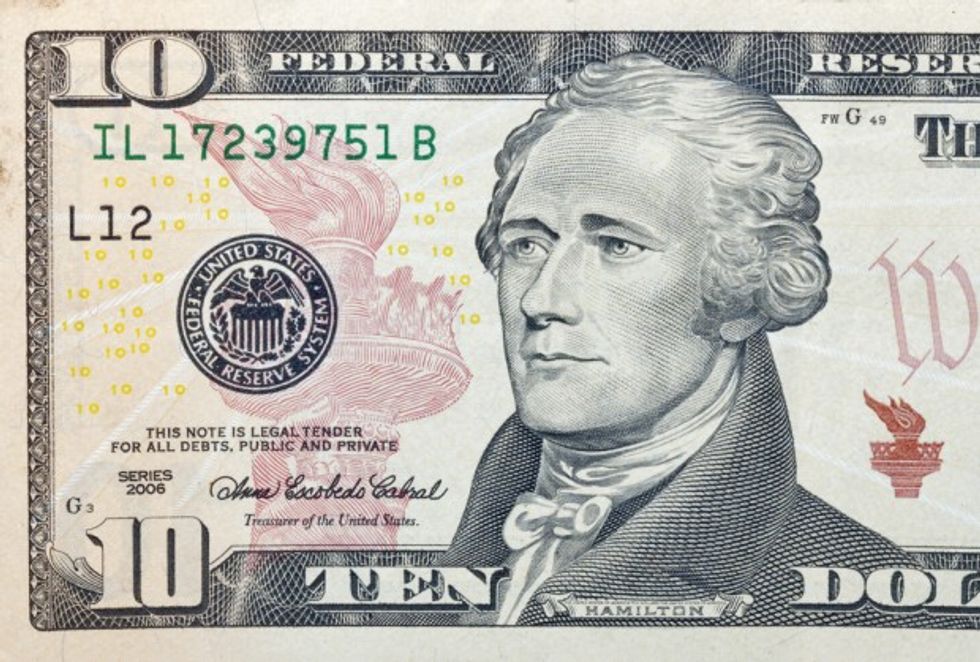 Image source: Shutterstock
Hamilton, who is currently featured on the note, will continue to remain part of the $10 bill, the Treasury added.
The Treasury is urging individuals to spread the word about the redesign by tweeting with the "#TheNew10" to share what democracy means to them.
The Treasury said that currency is primarily redesigned to prevent counterfeiting. The $10 bill was recommended by the Advanced Counterfeit Deterrence Steering Committee for redesign in June, 2013.
There were 1.9 billion $10 bills in circulation as of December 31, 2014, according to the Federal Reserve.
—
Follow Oliver Darcy (@oliverdarcy) on Twitter