During an interview in a garage with a comedian, President Barack Obama talked about the heavy topics of race relations and gun control, including using the N-word to make his point.
Obama made the comment during his appearance on the podcast, "WTF with Marc Maron."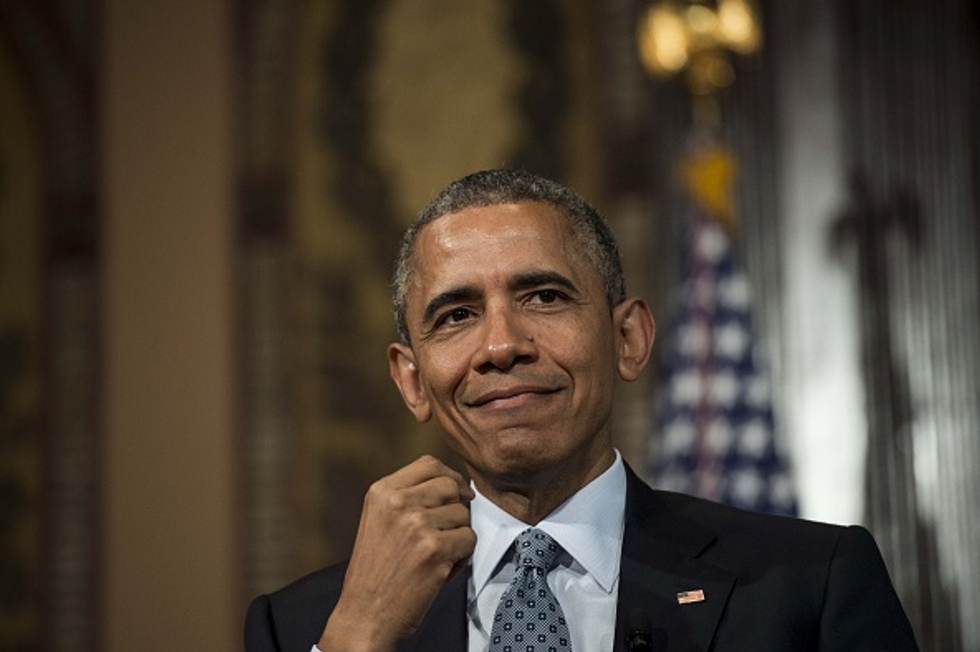 Nicholas Kamm/AFP/Getty Images
"Racism, we are not cured of it," Obama said on the podcast released Monday. "And it's not just a matter of it not being polite to say n***** in public. That's not the measure of whether racism still exists or not. It's not just a matter of overt discrimination. Societies don't, overnight, completely erase everything that happened 200 to 300 years prior."
Obama recorded the comments on Friday, two days after a gunman shot and killed nine people inside Emanuel African Methodist Episcopal Church in Charleston, South Carolina. Following the shooting, Obama said America needs to "reckon with the fact that this type of mass violence doesn't happen in other advanced countries."
On the podcast, he said he felt "pretty disgusted" after Congress did "nothing" for gun control after the Sandy Hook Elementary School massacre in 2012.
"I will tell you, right after Sandy Hook, Newtown, when 20 6-year-olds are gunned down, and Congress literally does nothing — yes, that's the closest I came to feeling disgusted," Obama said. "I was pretty disgusted."
Listen below: