What could go wrong when an apparently drunken man wields a Samurai sword to try to slice a massive sausage roll sticking up out of another man's mouth?
You're about to find out. But be warned, the result is somewhat gruesome.
A video uploaded to YouTube Sunday shows a group of people standing behind a man watching in anticipation – and then horror. In the video, he wields an object resembling a Samurai sword as another man leans back while appearing to balance the sausage from his mouth.
The medieval weapon-toting, alcohol-infused wanna-be Samurai fighter swings the sword toward the sausage and misses. The other man suddenly turns around and covers the middle to lower part of his face, but a more careful look shows the gruesome reason why you definitely shouldn't try this dangerous stunt at home.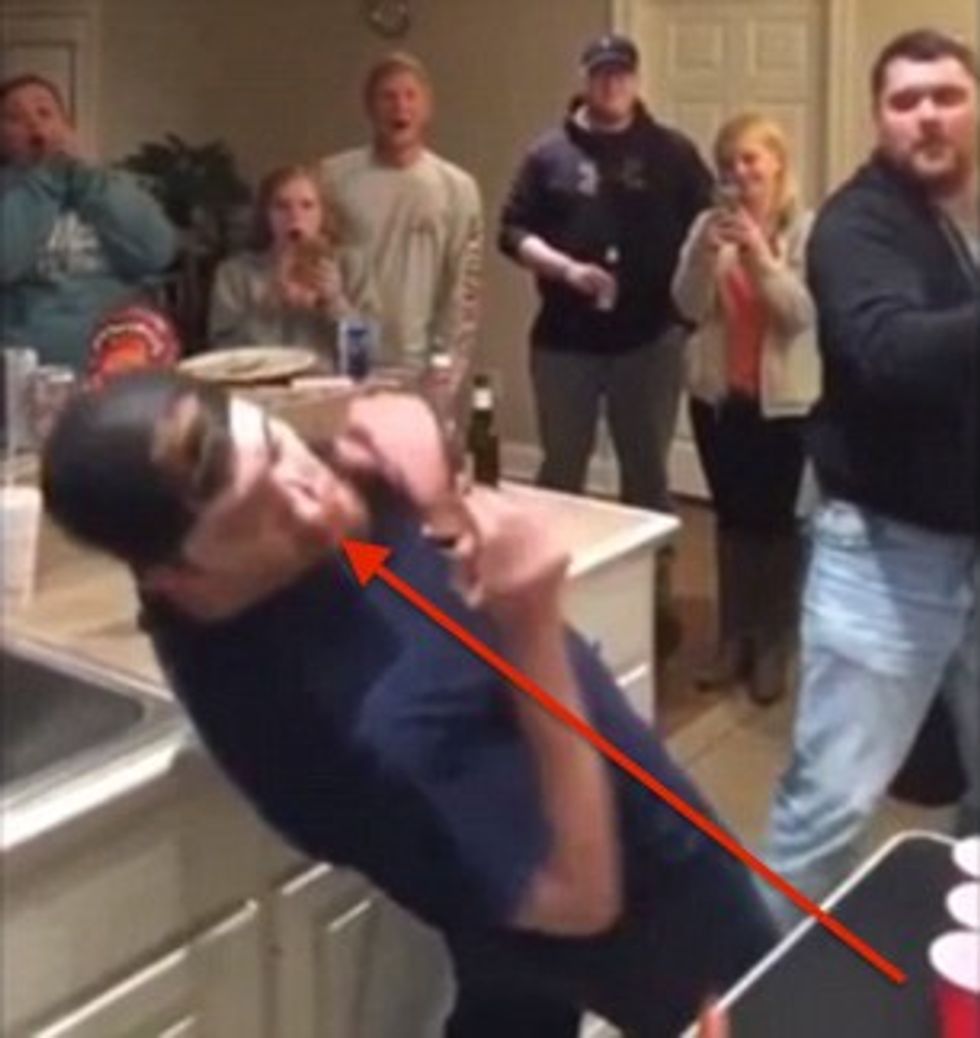 Image source: YouTube
See the horrific incident, caught on video:
It isn't clear where the incident occurred or when. But as the Daily Mail pointed out, the red Solo cups suggest it happened somewhere in the U.S.
The video has been viewed more than 600,000 times on YouTube and shared more than eight million times on Facebook, the Daily Star reported.
(H/T: Uproxx)
–
Follow Jon Street (@JonStreet) on Twitter