Update 11:45 a.m. ET: CNN host Brian Stetler fired back at Fox News' Greta Van Susterern after she criticized a negative tweet he "accidentally" posted about colleague Wolf Blitzer.
@greta your 6 words "I am assuming it is accurate" illustrate all that is wrong with modern media. I may be young, but I know not to assume.

— Brian Stelter (@brianstelter) June 27, 2015
Original story below.
Fox News host Greta Van Susteren blasted CNN host Brian Stelter Friday night over a comment he said he "accidentally" tweeted about colleague Wolf Blitzer.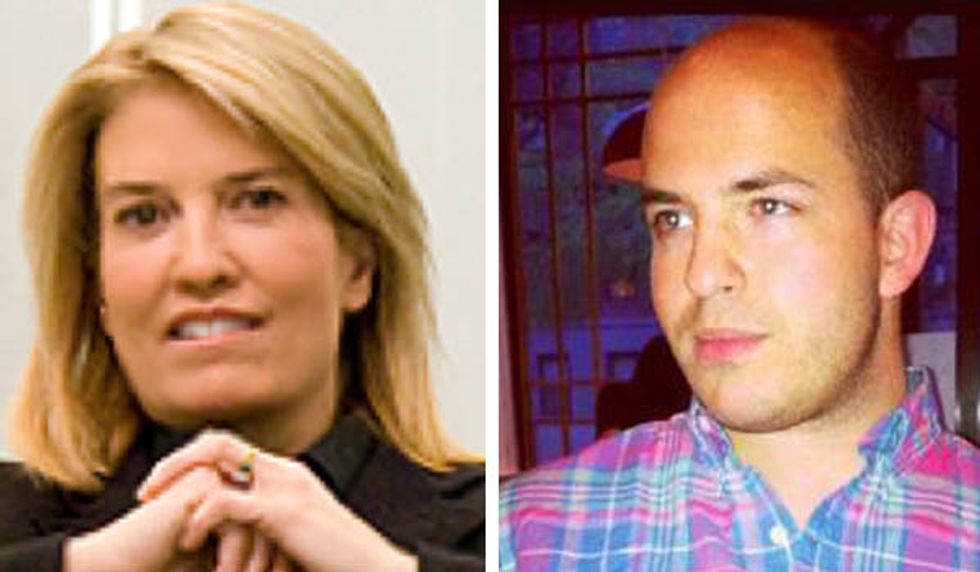 Image source: Twitter
Earlier in the day, Stelter published a tweet to his account reading, "Ugh wolf is the worst."
The "Reliable Sources" host later explained that he "accidentally tweeted something that someone wrote" to him via direct message. "I'd copy-pasted it," Stelter said, calling it a "massive fail."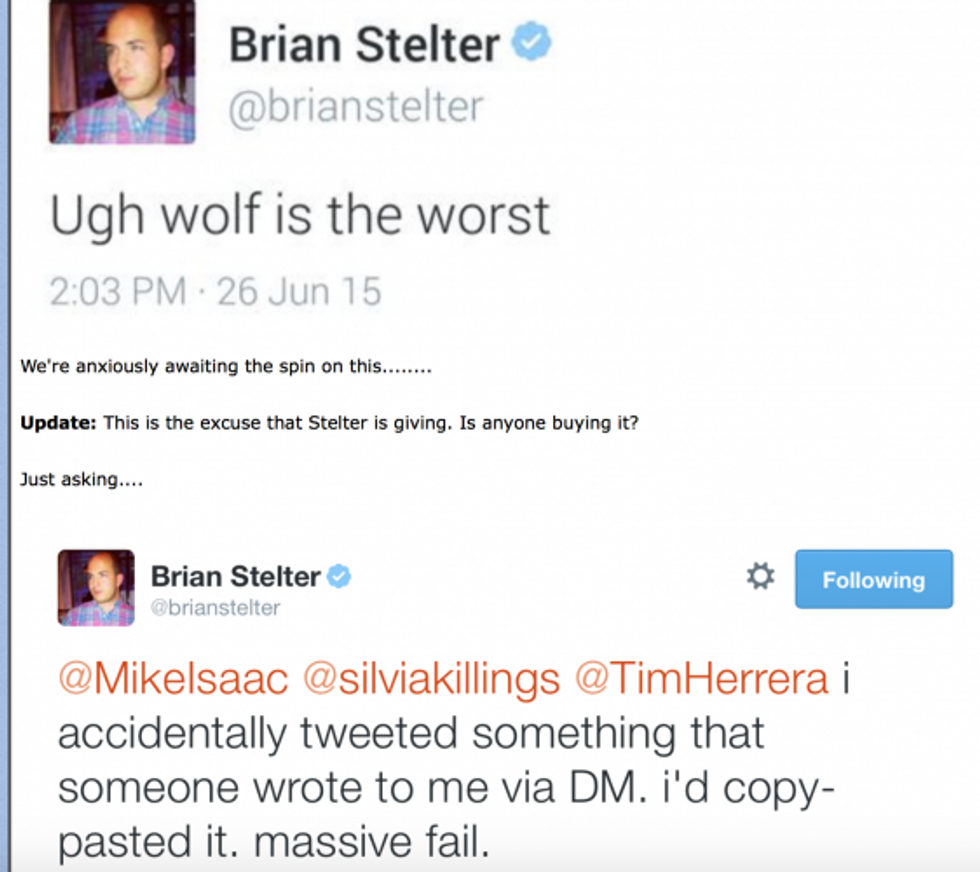 Image source: Screen grab via Greta Van Susteren
Van Susteren did not buy his explanation, and turned to her blog to slam the CNN host.
"This CNN Brian Stelter tweet is pathetic and is embarrassing to CNN. It is also extremely disrespectful to his colleague, CNN's Wolf Blitzer," she wrote.
"Stelter is arrogant and I might add, has limited experience. He doesn't come close to Wolf's experience and judgment and dares to tweets this about Wolf," Van Susteren added. "Stelter travels from DC to NYC and back…and reads the internet. Wolf has criss crossed the world and interviewed world leaders."
Van Susteren said that Blitzer is a "gracious competitor" who she respects. She added that she found Stelter's "excuse" to be "terrible."
"Accidentally? Even if it were true, why was he cutting and pasting this trash? This shows an utter disrespect," Van Susteren wrote.
—
Follow Oliver Darcy (@oliverdarcy) on Twitter