An Arizona woman was left disgusted over the weekend after noticing worms on a just-purchased piece of fish.
Jen Chafitz bought the salmon filet from supermarket Fry's, only making the discovery when she went home to prepare the fish for dinner.
Pay close attention to the fish at Fry's before buying

Posted by Jen Chafitz on Sunday, June 28, 2015
Posting footage of the parasites online, she cautioned her friends to "pay close attention to the fish at Fry's before buying."
"Its head was sticking out of the fish," Chafitz told KNXV-TV. "Standing there I felt like something was crawling on me, it was really gross."
"I couldn't wrap my mind around what I was seeing," Chafitz's husband, Dustin, echoed to the news station.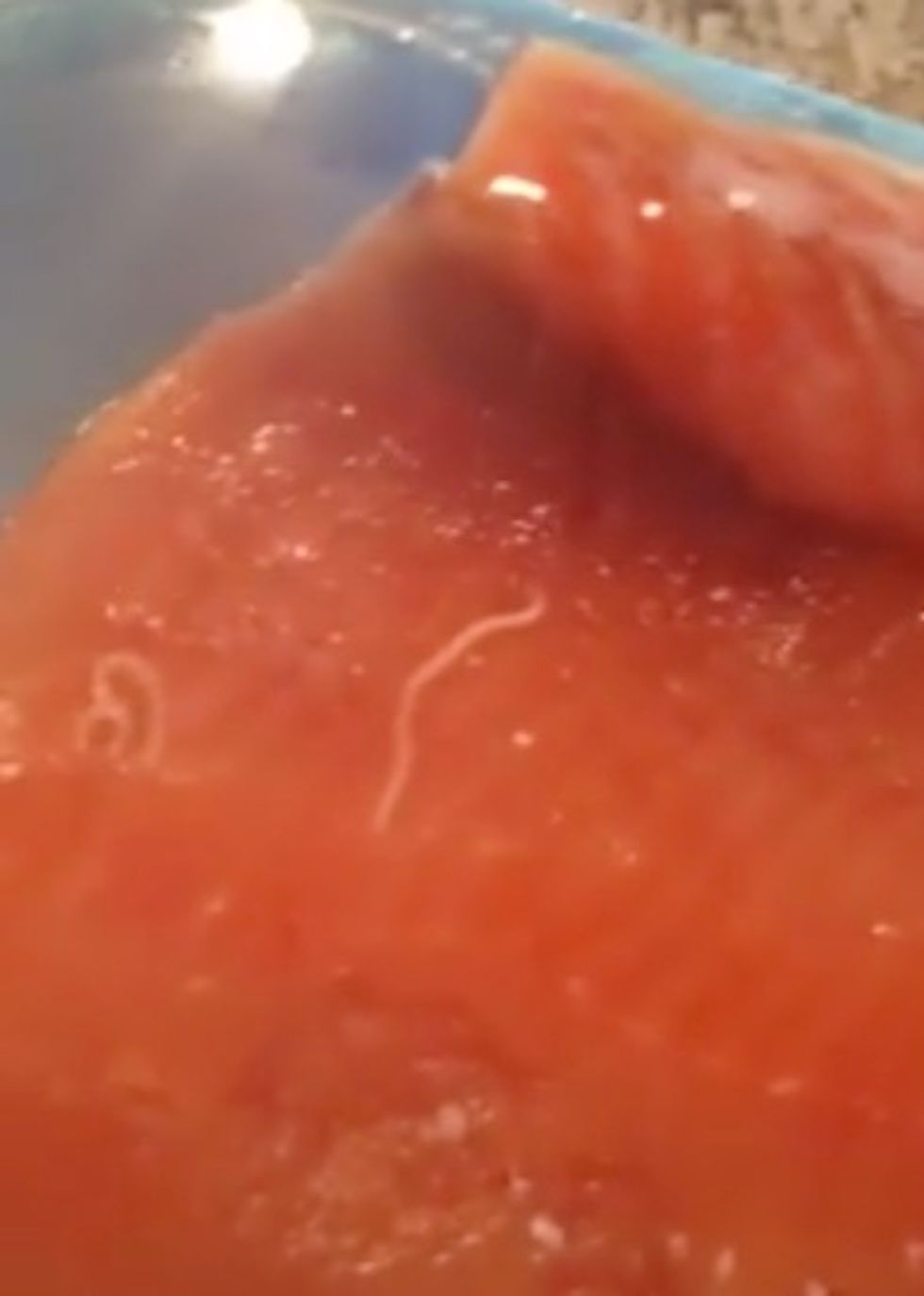 Image source: Screen grab via Facebook video
Video posted online by Chaftiz had amassed more than 140,000 views on Facebook at the time of publication.
A Fry's representative told KNXV that the couple was offered a full refund and said that the supermarket had contacted its distributor. The Arizona Department of Environmental Health, however, said parasites can sometimes appear in fish and that it is still safe to eat if cooked to 140-degrees Fahrenheit.
—
Follow Oliver Darcy (@oliverdarcy) on Twitter