It's the first year that Chick-fil-A was featured in the American Customer Satisfaction Index, and the Southern chicken chain took gold.
In a report released Tuesday, the ACSI asked more than 5,000 customers their opinions on fast-food chains and compiled a list of the best and the worst. Chick-fil-A finished in first place, with the highest score ever given to a fast-food chain, and Chipotle, also making its debut on the list, finishing close behind.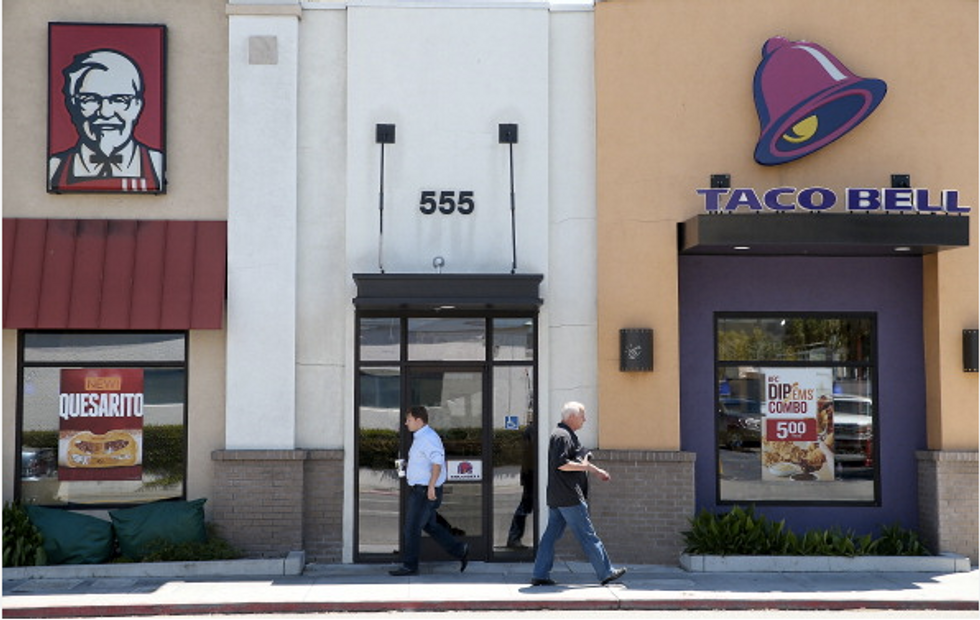 Justin Sullivan/Getty Images
Unfortunately for the Golden Arches, McDonald's finished in last place for the sixth year in a row.
According to the ACSI, the top six fast-food restaurants are:
1. Chick-fil-A

2. Chipotle

3. Panera

4. Dunkin' Donuts

5. Pizza Hut

5. Papa John's
The bottom six are:
1. McDonald's

2. Jack in the Box

3. Burger King

4. Taco Bell

5. Wendy's

6. KFC
"It is increasingly difficult for the McDonald's of the world to compete," ACSI Director David VanAmburg told Market Watch. "We are living in an interesting time when it comes to fast food: Five to 10 years from now, what will McDonald's be?"
In 2014, the Consumer Reports proclaimed that more people enjoy Chick-fil-A over McDonald's.