The newly released batch of Hillary Clinton emails appear to reveal that the Democratic presidential contender used a previously unheard of email address to conduct official business while secretary of state.
Multiple emails published online by the State Department Tuesday night suggests Clinton used a Blackberry email in several online exchanges: hr15@mycingular.blackberry.net.

State Department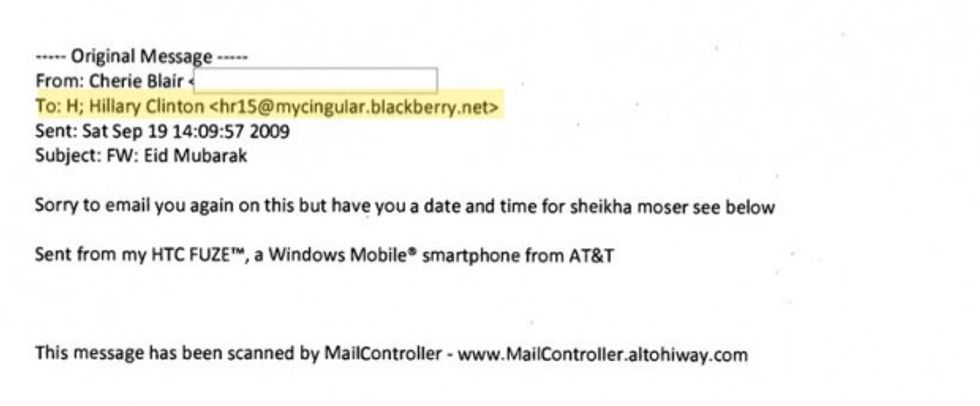 State Department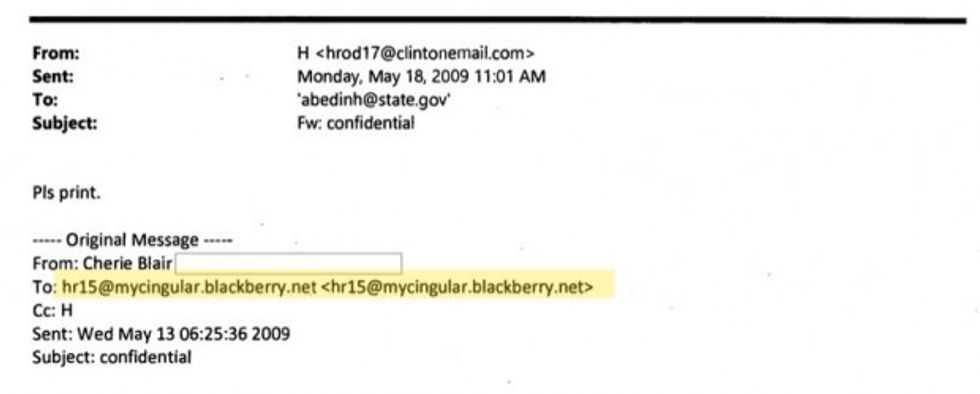 State Department
A representative for Clinton's office did not immediately respond to a request for comment from TheBlaze.
A statement previously released from Clinton's office said she only used one address during her time at the State Department.
"Secretary Clinton used one email account during her tenure at State (with the exception of her first weeks in office while transitioning from an email account she had previously used)," it said.
Clinton served as secretary of state from January 2009 to February 2013. The "hr15@mycingular.blackberry.net" address appeared to be used by Clinton up to nine months after being sworn in.
Clinton has drawn heavy criticism for using a private email server to conduct official business as secretary of state. Critics have said the use of a private computer system raises both questions of security and transparency. Use of a blackberry address, not on her personal server, may raise more security questions since the Democratic contender would be unable to make assurances of its security.
The newly released emails also indicate David Axelrod, who served as senior advisor to President Barack Obama, knew about Clinton's private email account — despite previously claiming he was unaware of her private server.
Earlier this month, officials said that the State Department was unable to find 15 work-related emails from Clinton's private server.
This story has been updated with more information.
(H/T: Twitter user @Nickarama1)
—
Follow Oliver Darcy (@oliverdarcy) on Twitter