When Sherry Smith sat down with Goodrich High School officials in Goodrich, Michigan, to discuss plans for her special needs son, Mitchell, to attend college, she wanted an explanation as to how they came up with their recommendation for her son's future.
But as the saying goes, everything comes with a price – even school officials' emails about your own child, apparently.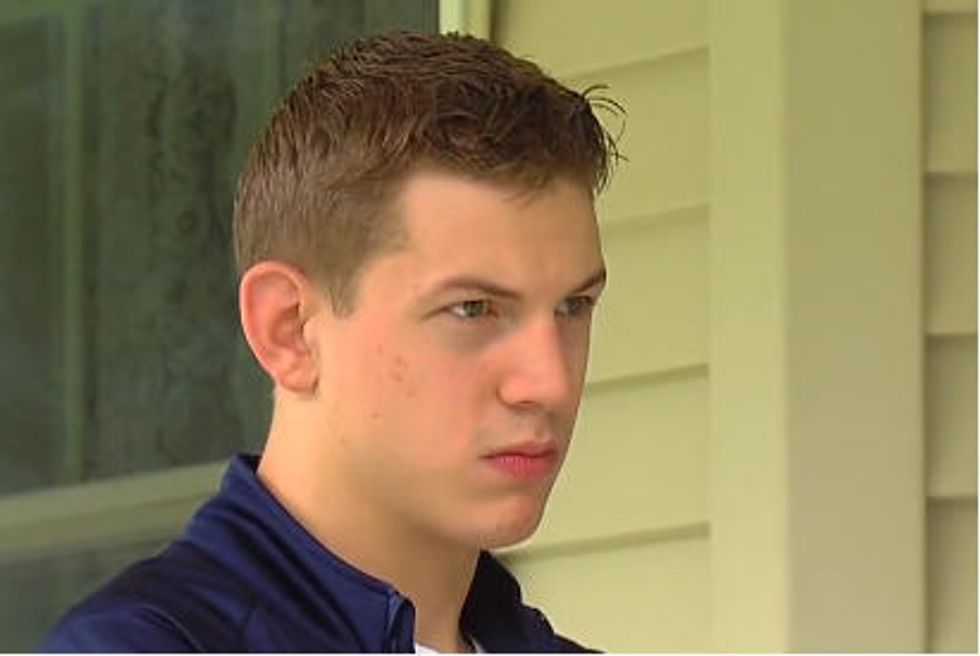 Image source: WXYZ-TV
School leaders said they had discussed Mitchell's post-high school plans and suggested that he attend a program in Flint, Michigan, hours away from where the family lives. The program they recommended would be paid for by the state, since Mitchell is a special needs student, but it doesn't offer any of the programs he's interested in, WXYZ-TV reported.
As Mitchell's classmates looked into programs they were interested in, so did he. The 19-year-old found a program called Ready for Life that teaches life skills while helping to integrate special needs students into a college campus environment.
After visiting a couple of times, Mitchell decided last year that's where he wanted to go. But Mitchell's mom, Sherry, was still curious as to why school officials had initially recommended a program so far away that doesn't even fit her son's academic interests.
So she filed a Freedom of Information Act request to obtain emails exchanged among school officials to find out how they arrived at that decision. The school said it would hand them over, but for a hefty price.
The cost to see the emails: $77,718.75.
Sherry Smith thought it was suspicious, so she asked superintendent Michelle Imbrunone about it.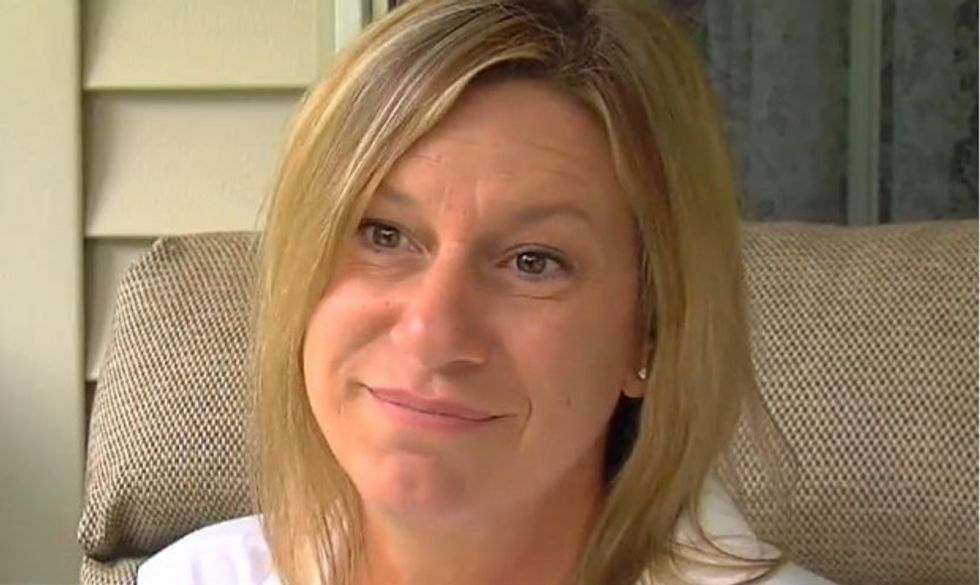 Image source: WXYZ-TV
Imbrunone responded to Smith's inquiry in an email:
I can share with you what I shared with the parents which is that in "an attempt to fulfill the request, a calculation of costs was estimated due to the wide scope of information that was requested. Goodrich Area Schools exercised its right to charge reasonable costs for staff time and materials to compile the information requested.

This is based on a check of the volume of message traffic and scan of activity from the logs for information available (including all deleted emails) over the past fourteen months that could be relevant to the request. Thus, it was been determined by the district that it would be necessary to hire someone to assist us with sorting through the email content requested.

The current estimate is that it would require up to 4,687.5 hours at the current clerical hourly employee rate of $16.58 per hour.
Sherry Smith argues that's way too much money and has contacted the state to find out if it will fund Mitchell's education under the Ready for Life program, which he wants to attend. However, she was told the state would only pay for it if the school approves it.
Smith wasn't at all satisfied with that answer. She further argued that Mitchell should be able to pursue his own goals and dreams, and not allow the school to make those decisions for him.
"I feel it is our job as parents and the education system to support him in what he wants to do," Smith said.
(H/T: WXYZ-TV)
–
Follow Jon Street (@JonStreet) on Twitter