British authorities armed with Tasers stormed a coffee shop recently after the owner saw what he thought was a burglar.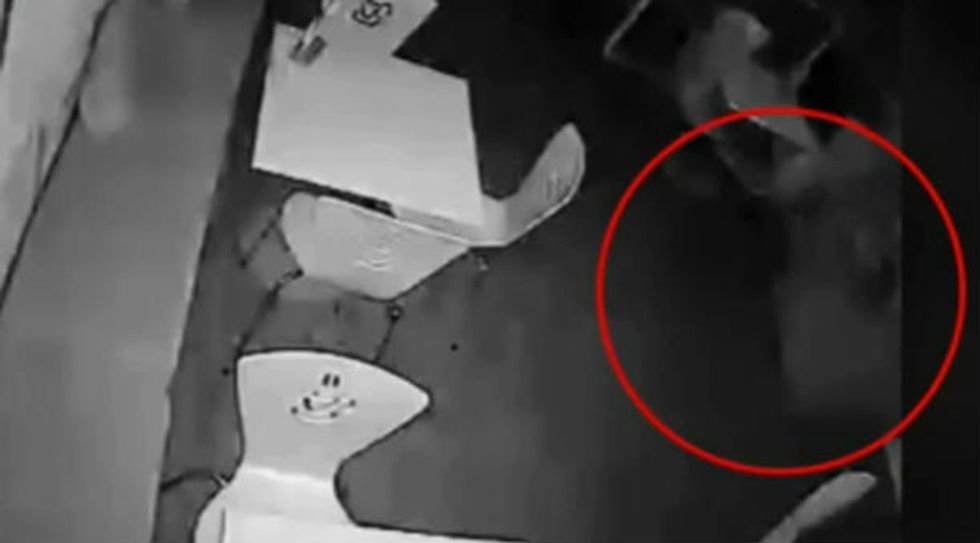 Image source: Yahoo7 News
Michael Bristow, 50, called police after seeing "someone" suspicious on store surveillance video. But when police got there they didn't find any signs of a forced entry, nothing had been stolen or otherwise disturbed, the U.K.'s Daily Mirror reported.
So who – or what – could it have been?
"The police told me it must have been a ghost," Bristow told the Mirror.
Bristow went back and reviewed the footage several times on a larger screen, and said it shows  "dark figures" and "strange movements."
"It appears to show an average height figure wearing a T-shirt walking out of shot and a ripple appears on the camera," the shop owner added.
Bristow added that others who work there have noticed "strange" things happen before.
So is the cafe haunted? Watch the footage and decide for yourself.
(H/T: Yahoo7 News)
–
Follow Jon Street (@JonStreet) on Twitter