Two South Carolinian parents were arrested last week after police say they forced their 14-year-old daughter to live in a tent in the woods more than one-quarter of a mile from their home.
According to local police, the daughter of Crystal Lynn Driggers, 36, and James Allen Driggers, 33, was denied entry to their house in Dalzell, South Carolina for two days and was supposed to remain away for an entire week — all as a punishment for eating a Pop-Tart without permission.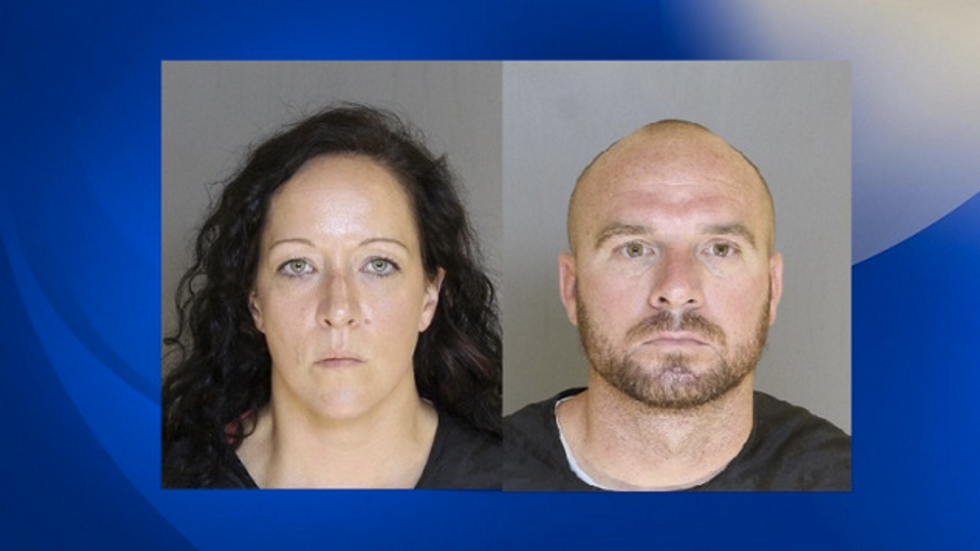 Image source: WCBD
KLTV reported that the wooded area where the daughter was allegedly exiled to was known to be populated by wild hogs. The daughter was supposedly only given one roll of toilet paper, a flashlight, a whistle and a watch. She instructed to meet at the fence surrounding her parents' property at specific times in order to receive food.
According to WNCN, the teenager was forced to fend for herself during severe thunderstorms Thursday evening.
Police say the daughter was also supposedly prohibited from entering the house between the hours of 8 a.m. and 6 p.m. the previous month.
Both Driggers were charged with a single count each of unlawful neglect of a child. The parents were held at the Sumter-Lee Detention Center awaiting a bond hearing.
The 14-year-old daughter was placed into the custody of the South Carolina Department of Social Services. The Driggers' four other children are now in the custody of their grandparents.
Dalzell is located less than one hour outside of Columbia, South Carolina in the Pee Dee region of the state.
----