For one Indiana couple, a good beer is well worth going the distance – even if that distance is 8,700 miles from home.
Matthew and Dolores Lawrence live in Bloomington, Indiana, but ever since they visited Britain in 2011, they just haven't been able to get enough. Specifically, they haven't been able get enough of a particular pub, the Birmingham Mail reported.
They've been flying back and forth across the pond every six weeks since their vacation for the sole purpose of visiting the the Plough in Shustoke, near Birmingham.
"We love The Plough," Dolores said, according to the Daily Mail. "It's everything that we imagined an English pub should be."
The couple contrasted the pub with American establishments, saying that if walk into a bar in the U.S. and start talking to people, everyone would think that you're crazy. But, Dolores Lawrence said, bars in the the United Kingdom are much different – or at least this one is.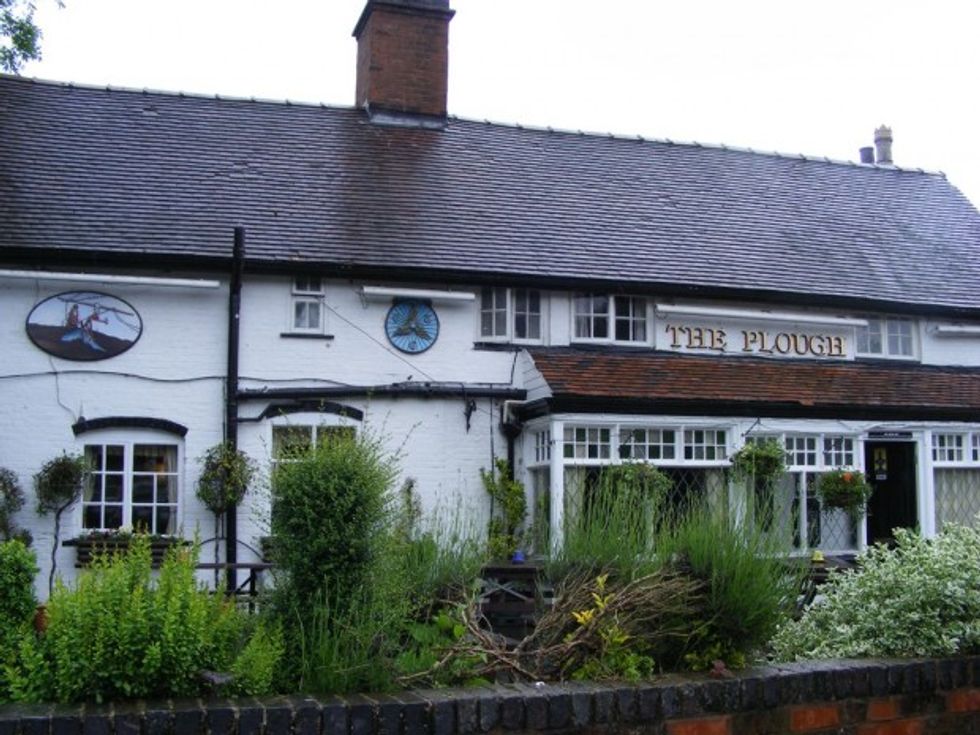 Image source: Yelp
"People here are so friendly," she said.
So far, the couple has spent around $75,000 on their multiple visits and are now planning to move there. Matthew Lawrence is a loss adjuster for the insurance company Liberty Mutual and is waiting for a job to open up in England so he he can transfer. Dolores works as a mental health nurse and is convinced she'll be able to find work there, too.
Not only does the couple love the pub, but they also prefer the weather in England.
"And it's a slower lifestyle too" Dolores added.
But while the couple acknowledged that Birmingham is "heaven" to them, they don't see anything extravagant about picking up and moving thousands of miles to be close to their favorite bar.
"We're just an average American family who are going for our dream to live in the U.K. for good," Dolores said.
Their son, Achilles, just graduated high school and will be joining them across the pond, as he is set to attend Coventry University.
While Matthew Lawrence's great-great grandparents were from Glasglow and Newcastle, the family doesn't currently have any relatives in the U.K. But they consider some of the friends they've made while traveling back and forth as family.
(H/T: Daily Mail)
–
Follow Jon Street (@JonStreet) on Twitter