The grizzly bear enclosure at the Minnesota Zoo is temporarily closed after one of the bears shattered a glass panel with a rock Monday morning.
"The bears [were] wrestling with each other and looking at the people," Robin Ficker, visiting from Maryland, told the Minneapolis Star Tribune.
The one of the animals "picked up from the bottom of the pool a rock that had to weigh 50 pounds. And while many people were standing there, he slammed it against the glass several times," she told the newspaper.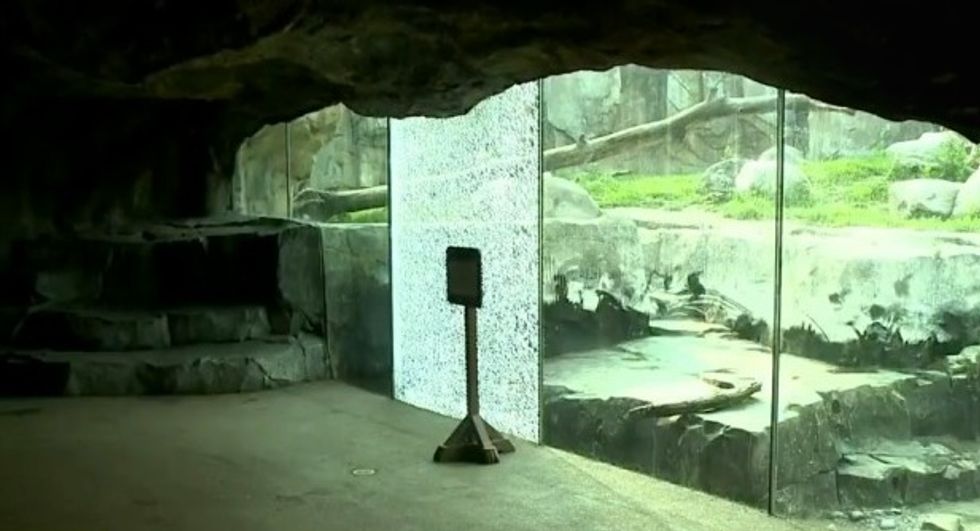 Image source: KARE-TV
Animal Collection Manager Tony Fisher told KARE-TV that the bear was just being playful and noted that only one layer of the glass was broken through, the rest of it remaining intact similar to a car's windshield.
"One layer broke, the bears did not escape — they were not trying to be aggressive, they were not trying to get out, they were just playing with a rock," Fisher told the news station.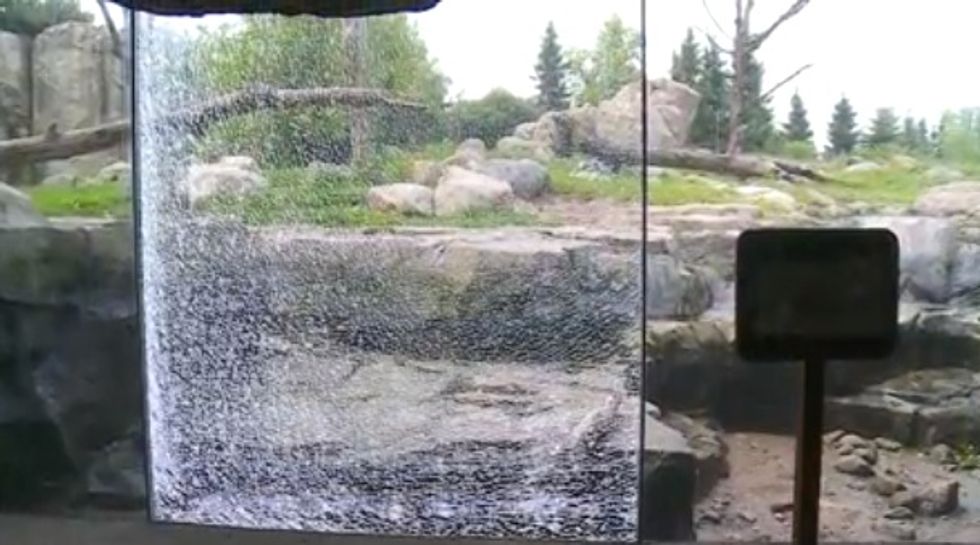 Image source: WCCO-TV
"Everything else in this exhibit is pretty much concrete and steel, pretty indestructible," Fisher told WCCO-TV. "We designed this exhibit to withstand the bears, and what they can do."
My mom thinks the Bears at the @mnzoo are starting a "Jurassic World Style Uprising". pic.twitter.com/QApk6bIZaj

— Mallory McKinney (@MalMcKinney) July 6, 2015
The bears were moved to another enclosure while the glass is being replaced.
Watch WCCO's report:
(H/T: Daily Mail)