Ten days ago a Virginia mother extended an open invitation on Facebook for anyone and everyone to attend her son's ultimate water balloon birthday party, expressing in a heartfelt post that he had few friends of his own.
The party took place Monday with a turnout unlike anything the family could have expected.
"I know all kids should learn disappointment in life — but sometimes other kids are so cruel," Virginia mom Traci Eubank wrote on Facebook in late June.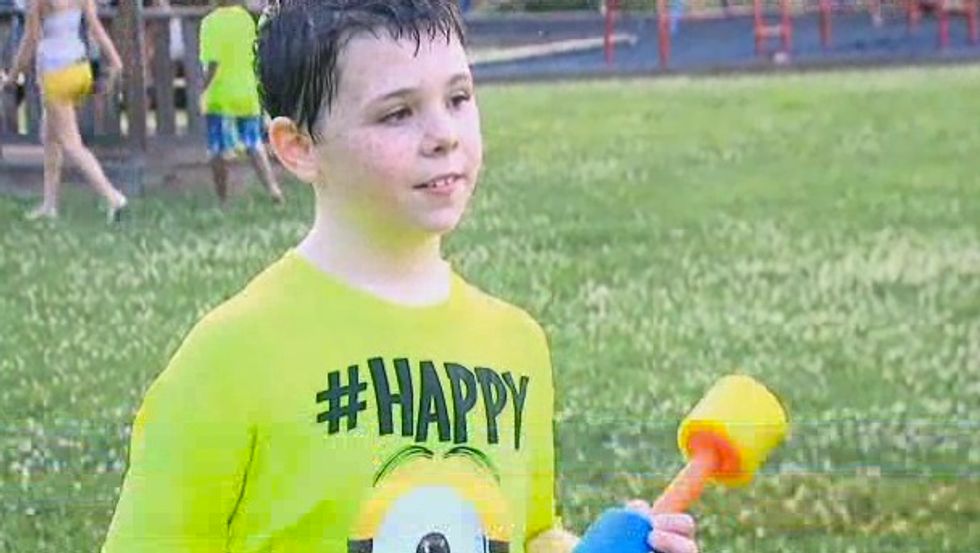 Camden's mom said she expected a handful of people to show up to her son's birthday party after she issued an open invitation on Facebook. Instead, hundreds came. (Image source: WSET-TV)
Her son, Camden, was turning 10 and wanted to have what she called the "ultimate water balloon fight party with 2,000 balloons and lots of kids."
The water balloons wouldn't be a problem, but the kids, Eubank wrote, would.
"The only problem is Camden has Apraxia of speech and because of the issues with articulation and some impulsiveness he has a really hard time making friends. We homeschool Camden because he would have a very hard time in a classroom setting, because he is hyperactive and as I mentioned above, impulsive. I also chose to homeschool him because I didn't want the labels he would've gotten in a public school setting- those labels follow you the rest of your life," Eubank's post continued.
The mom said her son usually plays with his older sister and her friend and, until recently, another boy in the neighborhood. This boy though, Eubank wrote, recently decided "he's too cool to hang out with a 'little kid that can't talk right.'"
"We are having his ultimate water balloon fight party, but there isn't really lots of kids to invite like he wants, pretty much all that will be there is his sister and her best friend and a few cousins," she continued. "To fulfill his 10th birthday wish of having a huge water balloon fight, I am extending an open invitation to anyone with kids that wants to come throw some water balloons with one awesome little boy."
There she left it in the hands of the Internet.
Eubank's post on Facebook was shared and liked more than 600 times, and the event itself received more than 5,000 likes. But it really spread after making it onto the social news site Reddit. There it gained global attention.
"Presents came from Brazil, Germany, China, Canada, there's names on there I couldn't even tell you where they are," Wayne Eubank, the boy's father, told WDBJ-TV.
Camden's story made national news in the U.S. as well.
As for his party on Monday, WDBJ reported that about 300 people attended. The Ronaoke Times reported that the water balloon battle of about 5,000 balloons went on for more than 10 minutes. A local fire truck came and sprayed the kids with water as well.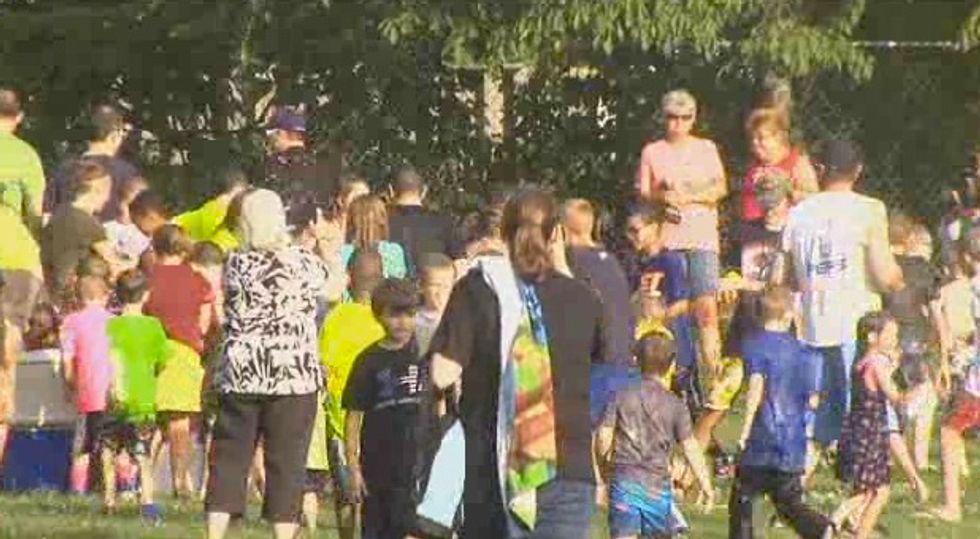 (Image source: WSET-TV)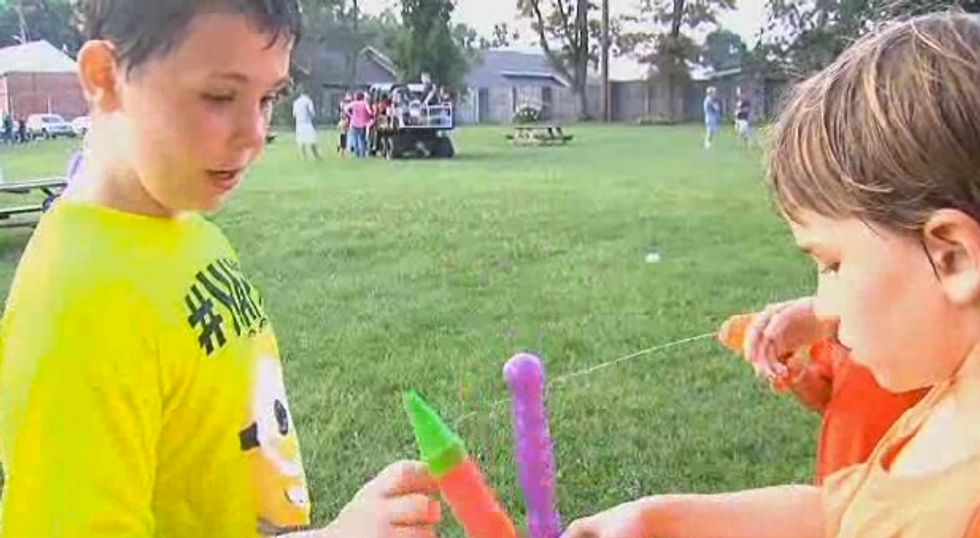 (Image source: WSET-TV)
"He is happy, the happiest I've seen him in a long time because he has people to play with," Camden's mom Traci Eubank told WDBJ.
Watch WSET-TV's report for more footage from the party:
(H/T: Reddit)