Rita Richardson is a frequent JCPenney shopper.
"That's why I read their ad and look for sales," the mom from Sebastian, Florida, told WPTV-TV.
But when she got an eyeful of the store's circular last week, Richardson couldn't believe her eyes.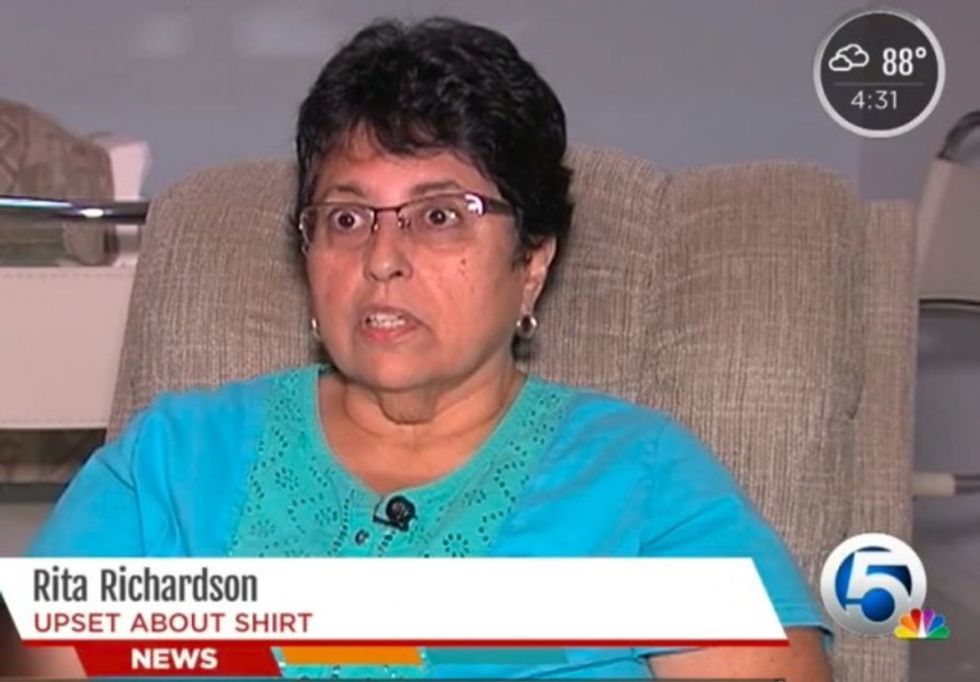 Image source: WPTV-TV
"I did a double take when I saw the ad for this shirt right on the front page," she said.
The ad was for a tank top emblazoned with a written message that "advocates, glorifies gun violence," Richardson told WPTV.
The phrase causing her distress? "Suns Out, Guns Out."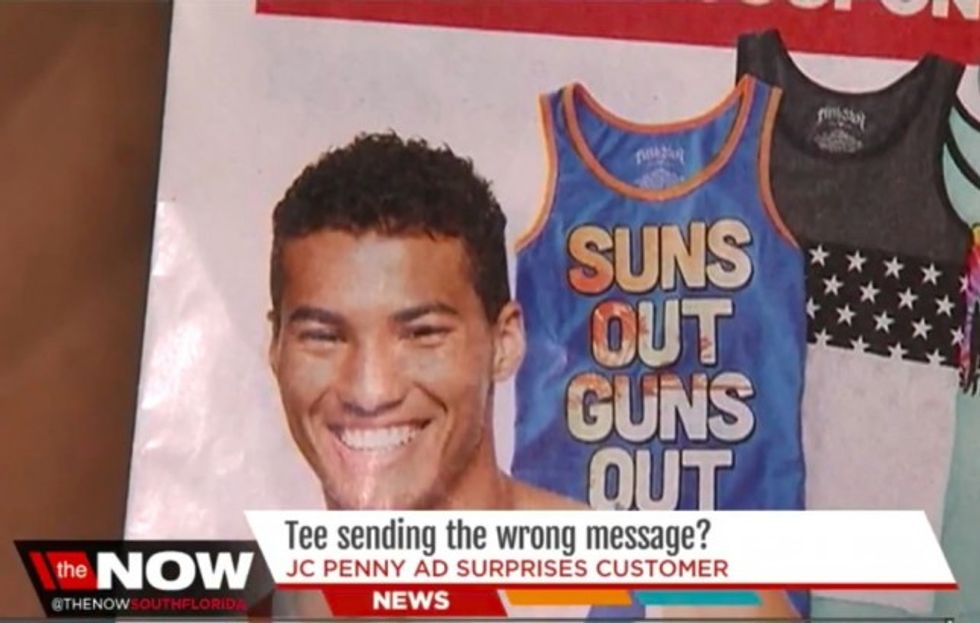 Image source: WPTV-TV
"Guns," in this case, is a nickname for arm muscles.
All you Channing Tatum fans recall the threads he was rockin' in "22 Jump Street," right?
Suns Out Guns Out...how about @channingtatum for #MCM Are you planning on seeing #22JumpStreet? @Pulse102Britt pic.twitter.com/C9SAyzovNy

— THE NEW PULSE FM (@TheNewPulseFM) June 9, 2014
But Richardson opined that the phrase could be taken the wrong way. "I would take it off the shelves, immediately."
No such luck. WPTV spotted the "Suns Out, Guns Out" tank top for sale at a local JCPenney.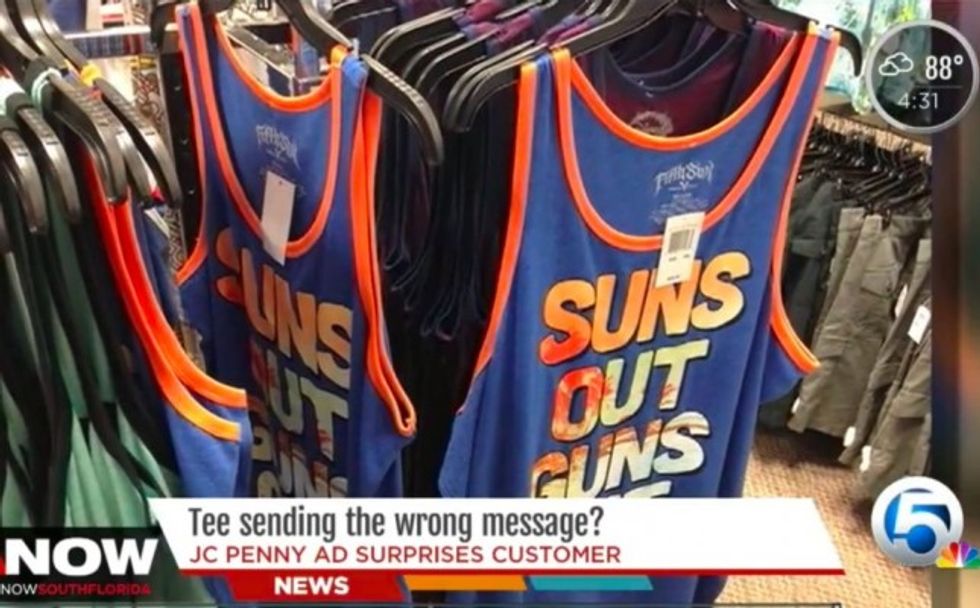 Image source: WPTV-TV
"I just thought it was sad that a major retailer like JCPenney would want its brand associated with" such a product, she said.
The store didn't respond to a request for comment regarding the tank top, WPTV said.
(H/T: Young Conservatives)
—
Follow Dave Urbanski (@DaveVUrbanski) on Twitter