The owner of the California donut shop who released surveillance footage showing pop star Ariana Grande licking some of his business's pastries and professing her hate for America is now facing an unexpected consequence.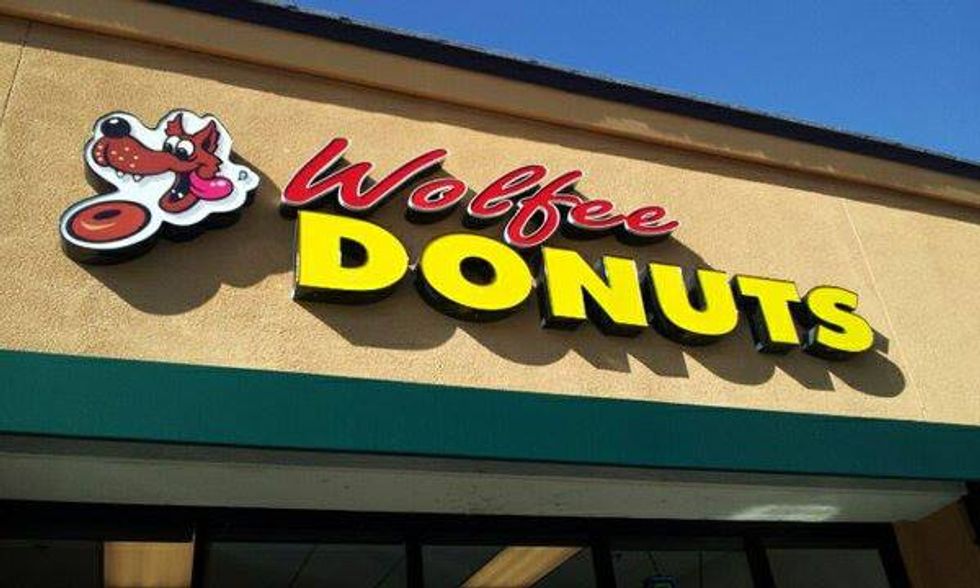 Image source: Facebook
Officials with the Riverside Department of Environmental Health are investigating whether or not Joe Marin's shop violated California Retail Food Code, The Press Enterprise reported.
Spokeswoman Dottie Merki said the donuts Grande licked at Wolfee Donuts appeared to be left out in the open.
"According to California Retail Food Code, all food must be protected from any type of customer contamination," she told The Press Enterprise. "Any time food items are displayed without protection, customers can sneeze on, cough on or lick them."
Marin told the newspaper that the donuts aren't displayed there and had only been placed in the location temporarily after being brought out from the back.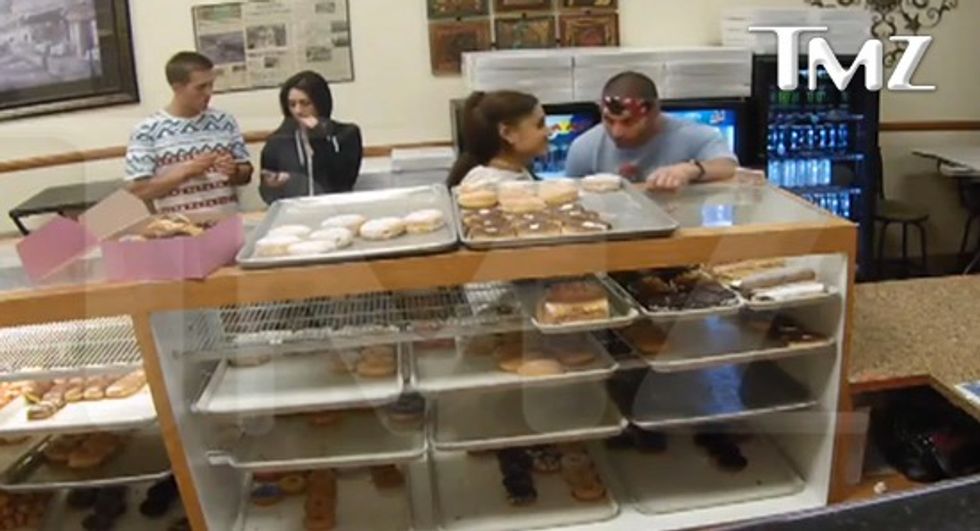 Image source: Screen grab via TMZ
Footage published first by celebrity-gossip news website TMZ shows Grande enter the donut shop, contaminate some of the product with her mouth and say, "I hate Americans. I hate America." The singer, who insisted she actually loves America in a bizarre apology, never said she was sorry for licking the dessert foods.
"What she did was wrong," Marin told The Free Enterprise.
[sharequote align="center"]"What she did was wrong."[/sharequote]
Attempts made Wednesday by TheBlaze to reach the shop owner were unsuccessful, however, he told the local newspaper that he has asked local authorities to investigate the incident and hopes criminal charges will be brought against he two-time Grammy-nominated singer.
The Lake Elsinore Sheriff's Department told The Free Enterprise in a statement that officers are investigating.
(H/T: @passantino)
—
Follow the author of this story on Facebook, Twitter and Instagram: